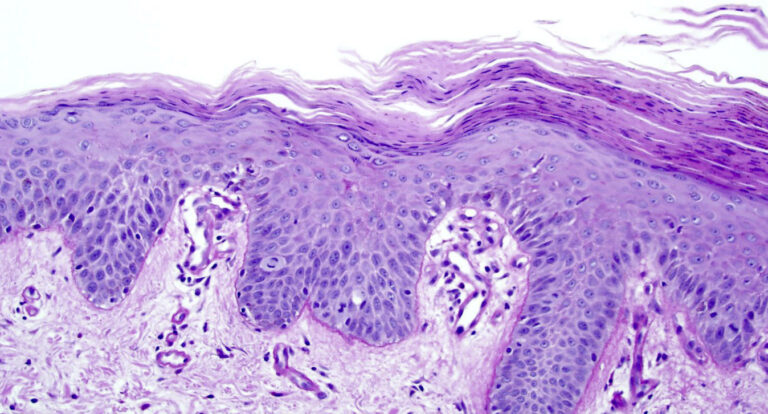 Why is it so difficult to diagnose PRP?
Dan M, Rutland, Vermont, a dermatologist, was diagnosed with PRP in July, 2015 and is currently in remission. He posted the following to fellow members of the PRP Facebook Support Group.
"PRP can mimic other much more common skin  like contact dermatitis, eczema and psoriasis.  A biopsy can be helpful. Unfortunately, PRP is very rare so dermatologists do not recognize it easily. Moreover, dermatopathologists often do not diagnosis PRP under the microscope unless tipped off by the dermatologist who performed the biopsy that PRP is being considered as a possible diagnosis.
"More PRP diagnoses would be made if the physician doing the skin biopsy (1) knew what area would be best to biopsy, and (2) mentioned on the request form that they were suspicious of PRP.
"When I did my skin biopsy I was aware that including a follicular-based papule would increase the probability of getting the correct diagnosis.
"The dermatopathologist who looked at my biopsy called and thanked me for mentioning on the request form that I suspected PRP.  He was very frank in telling me that had I not done that, he would have said the biopsy was non-specific inflammation. He was not very familiar with PRP as it is a rare diagnosis. He went to his textbooks and reviewed what PRP skin biopsies look like and felt that my biopsy was classic for this condition.
"I suspect that a number of PRP skin biopsies are misdiagnosed from the pathologist not being informed that PRP was being considered as a possible diagnosis."
Did your dermatologist instruct the dermatopathologist to specifically consider pityriasis rubra pilaris as a possible diagnosis?