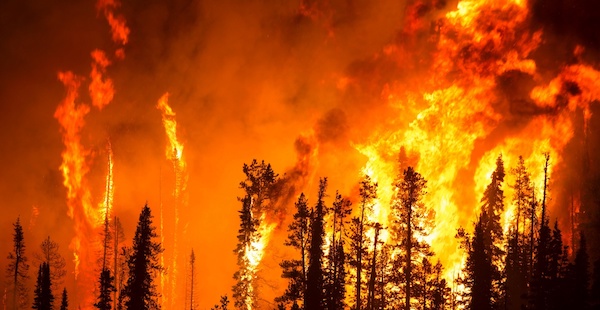 PRP and the Acute Stage
The PRP Survival Guide is designed to be a repository of experiences and insights shared by PRP patients and their caregivers. Collectively, the PRP community possesses a wealth of practical knowledge about pityriasis rubra pilaris. Only we can harvest that knowledge. Share what you have learned about PRP and the acute phase as a patient or caregiver. Share what you have been told by your dermatologist? Share articles you feel might be worth reading or websites worth visiting. Use "Leave a Reply" to share.
---
The following thread was initiated by Mike T on July 6, 2015 as he struggled to handle the challenges of living with PRP through the acute stage. Predictably, kindred spirits rallied in support of a member of the PRP family. Mike T — Manchester, England
Last night my arms starting itching terribly and today are very flaky, raw, and sore. Even the mildest moisturizer causes them to burn. My eyebrows and forehead are red, swollen, and flaking. The bottom of my legs are sore and flaking and swollen, and painful for a few minutes when I get up from sitting or lying down for any length of time.
Tomorrow makes two months with this and I really can't see feeling like this for years! I am trying to take each day on its own and to not worry about "what might happen".
Today, I did buy "no-show" socks, which are more comfortable for the swelling and I learned there is a medical supply store nearby where I could buy "suppression socks", something my dermatologist recommended. Those are positive things and I need to remind myself of that.
My PRP is complicated by my anxiety disorder, half of which has always been centered on fear of medical issues/doctors (since I was a child) and the other half being social anxiety, so my social connections barely exist, and that is now adding to my depression.
I honestly feel as if I am in hell right now, melodramatic as that might sound. And I already feel close to my limits. And yet I am only two months in! (Sorry to be a bummer.)
Lorna R — Eugene, Oregon
Mike, the worst is the first six months You will get better.
Regarding the discomfort in your legs when you get up up — your legs are swollen. When you sit with your legs elevated or are lying down and then put your legs down on the floor, the pain is the blood flowing into the also swollen little veins and capillary. I had this too.
If you use compression socks, you have to put them on while your legs are still elevated. You are not applying enough moisturizer, be very liberal with the moisturizer, slather it on. Fluids, tea's, juices, water, milk. Keep your self well hydrated. You will get better!! Do not isolate yourself.
  Marianne B — San Diego, California
It will get better I promise. I felt the exact same thing — and I didn't have an — Vacaville, Californiayone much to talk to except maybe less than a handful. You need to sleep. I hope you're doing that. I couldn't sleep for months when I was in the intense stage. Even though the intense stage is up to 18 months, it's not always as intense.  Hang in there.
Abbie C — San Antonio, Texas
On the way in is also on the way out. I thought the same thing at first about the longevity of it. I didn't think I could do long term, but one day at a time I did. I learned a lot and I got better.
I found much comfort in the support group, (at that time only email and web site), 20min vinegar bath soaks, or sea salt
baths, acupuncture, soothing lotions, witch hazel for itching and burning, castor oil for cracked hands and feet, diffused essential oils when sleeping and soothing music.
I seemed to have my worst time between 2:00 am and 5:00 am. Made me think about parasites… I think that is their active time! Above all, persist. You can do this and life gets better. Hang on and ride this wave….
Misti B — Vacaville, California
It really does get better Mike. When it's really intense like you are experiencing now, all you can really do is try to rest, moisturize and hydrate. The first flare seems to be the worst for most people, but it does become manageable most of the time.
Dan M — Rutland, Vermont
You are in the early stages. This only lasts a few months, then it slowly start to get better. I have never been diagnosed, but I'm sure I have a bit of social anxiety myself. fun fun fun.
Tina W — Lake City, Florida
You will get through it. Just remember to take it one day at a time, one hour if you have to. Three weeks ago I was there … it was intense and I did it. I couldn't take anything more than Tylenol and I did it. You will too. Be easy on yourself and allow yourself lots of time to recuperate.
Diane A — Montreal, Quebec, Canada
Don't be hard on yourself, your body and soul need time to recuperate. It's so very difficult but as everyone here attests to, it will get better, really!! Use the PRP Facebook Support Group.  It's amazing. And don't block your friends and family out. You need them and they want to help, they just may not know how. Even if it's just by phone for now, talk to them. Oh, and get onto the free Eucerin product, it's really good.
Brenda M — Kent, England
Lorna says what I was about to post — it will not last. Hour by hour. Day by day.  NO. 1 Priority: make yourself comfortable. See each day that passes as a major achievement and soon you will be looking back from a better place. Use massive amounts of cream.Keep reapplying. Rest, drink etc etc; It will go away…. it just does….. take care
Alan C — Truro, Cornwall, England
Mike, there is a lot of support available here and you have challenged your social anxiety by posting on this page. Are there any services local to you that offer support for anxiety conditions? A lot of these in the UK have a substantial input from sufferers rather than medics and of course will fully understand your difficulties and may be able to offer constructive ideas. I cannot add to much to the excellent advice re your PRP. Keep talking!
Sarah R — Skipton, Yorkshire, England
Hi Mike, it DOES get better, there is an acute stage, but it doesn't last forever. I'm not yet a year on and saw massive improvement after three months, then again at six months and now at 11 months.
I'm no longer red, peeling or sore anywhere, and been told I'm at the start of remission. It does go away. Keep strong, focus on the future … PRP affects us mentally as well, perhaps you could get some counseling? Hope you find relief soon. Take care.
Deborah B — Deep Gap, North Carolina 
Mike, I am so sorry you are going through this! You have very good advice from people who have been on the trenches for long periods of time. I told myself,"I have to survive, this is my job."
I got in a routine of juicing, drinking lots of water, sleeping as often as I could, sweeping up skin, and slathering my body with triamcinolone. I ate only one meal a day during that time.
Hydroxyzine helped. I understand it has an anti-anxiety element to it (someone let me know if that is not right). Those were my days. I did the same thing over and over, trusting that I was healing and that one day it will be better! Being a Christian, at night, when I couldn't sleep, I would play the Psalms all night on the audio Bible on my phone and it would comfort me, and the panic of what was happening to my body would subside, and I slept better.
My daughter would stop by the house and let me know when it was hot out and she would turn the air on for me. I guess I was pretty out of it!
I am 13 months into this, and the disease cycles every three weeks for me (the symptoms worsen and are more acute for 2-5 days, and I itch and can't sleep). It is better than before!
So, celebrate each day- one more day towards healing! I wish I could be there to help you!
Mike T — Dorset, England
"Every day is different, some better, some worse. Today is a fairly good day. I am still not taking meds, though am open to that if I get more desperate.
"I am still eating ONLY anti-inflammatory foods and taking anti-inflammatory supplements. The peeling/shedding doesn't get me down but the itching does. It's a problem about half the time. It can wake me up from prescribed sleep and anti-itching meds. I also hate the raw feeling of irritated skin in areas.
"My face is better but still fairly red and shedding a lot. I saw my eye doctor, so that he can decide how to monitor my eyes (Vision is blurry at times). And I see an allergist in a few hours about another matter but will pump her for info on itching solutions."
I hope this is the "acute" stage I'm in… If not, I'm in trouble!"›
As published in On the Road… August 2015
---