Issues Related to Weight — Gain and Loss
The PRP Survival Guide is a repository of experiences and insights shared by PRP patients and their caregivers. Collectively, the PRP community possesses a wealth of practical knowledge about pityriasis rubra pilaris. We need to harvest that knowledge for those in need of enlightenment.
Share what you have learned about PRP as a patient or caregiver. Share what you have been told by your dermatologist? Share articles  you feel might be worth reading or websites worth visiting. Whenever you have information to share, please "Leave a Reply" at the end of this webpage..
---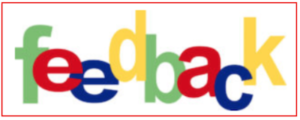 ---
While "active" with PRP, did you
gain or loose weight?
The following thread was initiated by Sharon O on June 10, 2015 as she sought feedback regarding her 60-pound weight loss.
As one might expect, some of us gained weight, others lost weight. It seems like we should know more about PRP and weight than we do.
Sharon O — Toronto, Ontario Canada
Has anyone dealt with weight loss during PRP, some of my friends have made comments about how thin I am, I feel good and I certainly eat healthy and lots (love food). I have lost 60 lbs (27 kg) since having PRP. Any comments?
Nicola G — Central Otago, New Zealand
If you feel fine and you're not worried by your weight loss, no prob. I lost weight when I tried a stupid diet trying to help my skin, made the rest of me sick and did nothing for my skin! You being happy with your body weight is what counts.
Meagan W — San Luis Obispo, CA
Yes! I have lost 20 lbs (9 kg) since onset 8 months ago. I am 5'11" and for the last 15 years my weight has been consistent at 135-140 lbs (61-64 kg) (…with the exception of pregnancies … but now I'm down around 120 lbs (54 kg). Not dieting but feel depressed and often nauseous…especially around food. I feel weak which is making packing and moving this week very difficult
Bronwen S — Auckland, New Zealand
I lost weight and didn't have it to lose, just my body using so much energy replacing skin and trying to keep warm as I was so cold all the time. It was great as I ate whatever I wanted including all the high fat foods good for skin like avocado, oils and smoked salmon yum!
Brenda M — Kent, England, UK
Yes, I lost 33 lbs (15 kg) and began to wonder when it would stop… It has stopped and has now been stable for at least a year. (currently two years, nine months in)
Leanne C — Sydney, NSW Australia
Yes I lost 18 lbs (8 kg) within about three months. I agree with Bronwen, trying to keep warm and my body using up all my energy to replace my skin.
Jeannine E — Clearwater, FL
35 lbs (16 kg)
Sam R — Cairns, Queensland, Austrailia
Gosh I put on about 42 lbs (19kg) when I had it, maybe due to all the medicines though
Marianne B — San Diego, CA
I put on weight because of steroids
Linda U — West Newton, PA
I lost 14 lbs (6.4 kg) so far. I've had PRP 6 months. I'm eating healthy and a lot. Dr told me it's like you run 12 miles everyday. That's how much energy we are burning to make new skin. That's partly why we are so tired.
Tierney R — Virginia Beach, VA
I can't lose weight even if I try, let alone have it just drop off.
Karlis L — Lewiston, MI
Losing weight is the only good thing about PRP. I can eat anything I want and stay thin. When I am on prednisone I do have to use the treadmill.
Aziz T — Laurens, SC
I lost about 15 lbs (7 kg) during the acute phase. My appetite is back and I have already gained a third of it back. Guess you can say I lost it, now I am finding it.
Trine T — Aarhus, Denmark
I have gained 9-11 lbs (4-5 kg)
Lorna R —Eugene, OR
I lost 22 lbs (10 kg), when recovery began, so did the weight come back, too bad about that. lol
Glen M — Glenview, IL
The intense phase with erythroderma has this effect. I too lost substantial mass very quickly and fought to preserve and regain strength in the first few months and subsequent time. Increased skin turnover, increased metabolism as monitored by BP, heart rate and loss of body temp has a deleterious affect causing exacerbating fatigue that we associate with this disease. Protein is harvested from muscle which again leads to more fatigue. So remember, to take protein supplements along with biotin and vitamin D, and general increases in electrolytes to help mitigate these effects.There is a big need to exercise as much as possible throughout the intense phase to speed recovery by keeping as much muscle function as possible. The alternative can be a lengthy return to normal functioning after the skin symptoms are gone.
Burt U — Kenedy, TX
PRP (especially when erythodermic) will start to consume muscle mass at an alarming rate — high protein foods (salmon, meat, etc.) will help some. Keep trying to exercise, weight training helps. Do you have a good dermatologist? Many prescription meds will help. I would be happy to talk by phone if you think you need someone to talk too. Many good people on this site will do the same. Let us know how we can help.
Sharon O —Toronto, Ontario, Canada
Thanks all for the feedback and comments, much appreciated
MORE FEEDBACK RE: WEIGHT
Marianne B — San Diego, CA
Some positive news — my pre-PRP clothes fit me! I gained over 40 lbs (18 kg) from being mis-diagnosed in the beginning and put on massive amounts of prednisone. It has taken me close to 2 years. Have faith.— March 4, 2015
Bill M — Plano, TX
Gained 35 lbs (16 kg) quickly and took my sweet time to loose it. — July 18, 2015
Brenda M — Kent, England, UK
Do check with your doctor if it carries on beyond the intense phase….
Linda B — Oswestry, Shropshire, England, UK
I lost weight during the acute phase. My appetite was poor, but I tried to stick to a healthy diet and increased my water intake! As Brenda says see your doctor if the weight loss continues.
Tami C — Minnesota
I have lost 21 lbs (9.5 kg)
Laura W — West Grove, PA
I have lost 5 lbs ( 2.3 kg) since March and can't afford it-I have Cystic Fibrosis. I am doing well on the Isotretinoin, but really hope I can gain my weight back!
As published in On the Road… August 2015
REPAIR — ❏  WEIGHT LOSS: IN THE QUEUE