Principle 1
Build a Strong Healthcare Team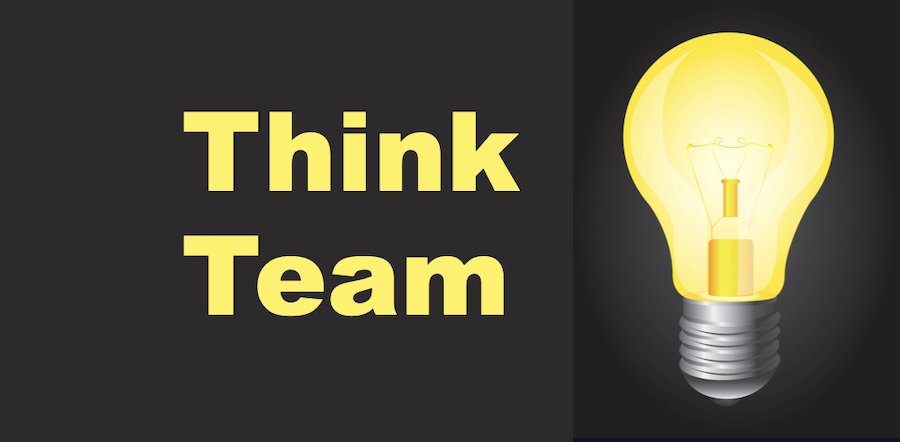 EDITOR, PRP SURVIVAL GUIDE — The authors of "Standing Up for Your Health: Self-advocacy for patients with  rare diseases" want patients with a rare disease to THINK TEAM. The consensus among PRP patients and caregivers, however, is that healthcare professionals involved in the treatment of pityriasis rubra pilaris are rarely thinking TEAM. They are trying to figure out what to do.
Only one in 20 dermatologists will ever treat a PRP patient during their career. Those who treat more than one will soon discover that every PRP journey is unique and what works for one doesn't work for all.
This webpage is a Work in Progress. Over time the insights of PRP patients will be infused into what was written by the original authors of "Standing Up". Our goal is to create a uniquely PRP version that reflects the insights and observations of the PRP global community.
As you read Principle 1, for example, consider the healthcare professionals who you should have on your team. Don't expect your dermatologist or GP to take charge. It is the PRP patient or caregiver who should function in the role of contractor. Remember — the  healthcare professionals work for you. They are YOUR resources. They need to know about PRP from the patient perspective … OUR perspective.
In many ways the PRP patient and their caregiver are subject matter experts. We must find more effective ways to share what we know.

Dermatology Team (dermatologist.physician assistant, dermatology nurse) — issues related to PRP
General Practitioner — issues related to everything. Keep your GP in the PRP loop.
Podiatrist — issues related to impaired mobility
Endocrinologist

— issues related to the treatment of diabetes. Manage your A1C.

Opthamologist

— issues related to ectropion and impaired vision

Otorhinolaryngologist —

issue related to impaired hearing

Psychiatrist, psychologist

— issues related to mental wellness, e.g., depression, anxiety, etc.

Rheumatologist

— issues related to joint pain

Build a strong healthcare team
"Building a strong healthcare team you trust and can with whom you can talk freely is key to becoming an empowered patient. Being comfortable with your team can help you get the answers you seek. And remember, you have the right to seek a second opinion.
It can take time to feel at ease when taking the lead in your healthcare. You've done other difficult things in the past, and you can do this, too. Be patient with yourself and know that with practice, you can develop solid skills as you advocate for your best healthcare."
Step 1 —  Find an Expert in Your Rare Disease
"In order to receive the best treatment, you'll want to see a doctor who is an expert in your disease. is will be someone who has treated similar cases and stays up-to-date on treatments. While ideal, it is not always possible to and an expert near you who has experience with your rare disease.
Although there is no list of experts in rare diseases, the guidelines below from the National Institutes of Health (NIH) Office of Rare Diseases Research include several ways to identify healthcare professionals who have experience with a particular condition. Potential resources include patient advocacy groups, researchers who have conducted or are conducting clinical trials, and authors of articles published in the medical literature."
PRPSG QUESTION: Would you consider your dermatologist to be an expert in PRP? Would you consider your dermatologist PRP savvy?
Step 2 — Choose Healthcare Providers
Who Are a Good Fit for You
"You have seen a lot of doctors, nurses, and other healthcare professionals over the years. Some you have liked better than others. Use the worksheet on page 18 to help you understand what is most important to you in the members of your healthcare team."
Even if you're happy with your healthcare team, it's okay to get a second opinion. Getting a second opinion will not o end your doctor. In fact, most healthcare providers appreciate and encourage another point of view. And it's your right.
Seeking a second opinion can help you and your family with making di cult decisions about your treatment. While most insurance companies will cover a second opinion, it is a good idea to check with your insurance company before seeing the new healthcare provider. You should be aware of and keep track of your out of pocket expenses.
Step 3 — Know How to Reach Your Healthcare Providers
"You need to know how to reach your healthcare providers, day or night. Find out the best ways to contact them. Some healthcare providers like email, while others prefer the telephone. Be sure to get their email addresses and phone numbers.
If your healthcare provider is not available when you call, leave a detailed message. is will help you avoid telephone tag. Tell the office if it is okay to talk to a family member or leave a message if you're not able to come to the phone. You may need to give the office permission in writing."
Step 4 — Self-Advocacy When You Are in the Hospital
"While you know about the healthcare providers you work with on a regular basis, it is different when you need to go into the hospital. You'll want to find out what the healthcare providers' names are and who does what. Ask healthcare providers to write down their names and what they do. Or, ask if they can leave their business cards. Find out who to talk with about:
Do Your Part to Become an Empowered Patient
Remind yourself that you are at the center of your healthcare team. Once you have your medical care in place, you'll want to concentrate on what you can do to be a strong player on your healthcare team. Try the tips listed below as you do your part:
Share Information
Share information with your healthcare team. Tell them your symptoms–no matter how minor they seem.
List all medicines (including over the counter medicines), vitamins, and complementary and alternative therapies (including herbal remedies or supplements) you are taking.
Discuss any emotional symptoms you are having. If you are feeling anxious or having trouble sleeping, let them know. The more you share, the better your healthcare team can help you.
Share your goals for treatment. What are you hoping treatment will do for you?
Be a Team Player
Go to all your scheduled office visits.
Once you agree to a treatment plan, be sure to follow through. If the treatment is not what you expected, always talk to your doctor before stopping the treatment.
Make the Most of Office Visits
Think about what you hope to get out of the visit. Bring your list of questions along with you.
Ask for a copy of lab results or any health records while you are still at the doctor's office. It can be time consuming and difficult to get records once you leave the office. Some states charge a fee for photocopying your records a er the visit.
Ask your healthcare providers to give you any medicine or treatment instructions in writing.
Be Politely Assertive
Be polite while still being assertive when asking for what you need.
Try using "I" statements, such as "I think," "I feel," or "I don't understand." 
PRP QUESTION: Do you see yourself as an empowered patient or caregiver? If so, why?