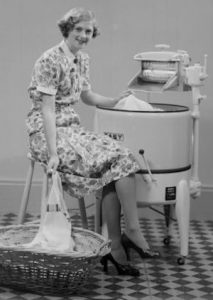 Here's something that dermatologists are unlikely to share with a newly diagnosed PRP patient: "The combination of topical ointments, cream, and lotions you will be prescribed and the relentless shedding of skin, will put an extraordinary mental and physical strain on you,  caregivers, and push your washing machine to its mechanical limits.
For many, the challenges of washing clothes, sheets and blankets is so impactful that Healing Milestones may include
Not having to shake out clothes before you wash them…
Ability to wash clothes once and not worry that the washing machine is full of greasy residue…
Return to the time when the clothes of both the patient and caregiver(s) could be put in the same laundry batch, e.g., one load fits all.
The following feedback from members of the PRP Facebook Support Group has been harvested from 19 posts (395 comments) during the period of November 7, 2014 to January 31, 2020. These are the "sharings" of PRP patients/caregivers.
The Problem
Anita P (East Fultonham, Ohio) — I never considered not wearing my clothes twice. I give them a good shake and hang them up. Especially when the only time I was wearing them to go to dr appointments or grocery.
Jane G ( Surrey, British Columbia) — So much laundry! I get it. Sheets and blankets everyday (my son scratched so much he bleeds a lot all over the sheets), a few changes of clothes a day, vacuuming etc. It's a full time job!
John H (Clermont, Florida) — With all of the Vaseline that I am putting on everyday my clothing is getting heavier by the day while I continue to lose weight. Even after washing with detergent and adding Dawn dishwasher liquid for as a degreaser it is impossible to get out. What do you use to wash your clothes and sheets to get the Vaseline out. Is there a biodegradable degrease that can be added to the wash?….Thx
Lise D (Germany) — There is vaseline in my ointments and it is hard to completely wash the clothes. I use Ariel's laundry powder and wash all my clothes with a double wash of 50-60 degrees. And underwear and linens at 95 degrees in also double wash. These washers slip on the clothes and give rise to a lot of new clothes – but so also lets to be modernly dressed !!!!! but expensive in money. There are not many people who think that we also have big extra expenses for extra washing of our clothes and the need for more new clothes,
Pre-Wash
Cheryl W (Davidsonville, Maryland) — Make sure you are turning clothes inside out and shaking them outside first. All that skin is too much for the machines.
Anita P (Easy Fultonham, Ohio) — The extra rinse cycle seemed to help on my new machine. But on my old wore out one (died) I would do two wash cycles to get warm/hot water to work on the oils and flakes. But was in acute stage while using the old machine. The new machine I would sort types as well as colors. More water but I got clean clothes and sheets. I also shook the clothes outside or in the shower after I took them off. I would sweep the shower floor so it wouldn't go down the drain and get/make a clog.
EmilyV (Cheltenham, England) — And of course you still need to shake your clothes outside to remove the skin flakes first.
Phyllis I (Blue Springs, Missouri) — This might be worth a try to presoak clothing. The Dollar Store sells it in concentrated jugs for a $1.00. The name seems a little far fetched…Totally Awesome…but it does work really well on grease. The knock off Oxyclean at the Dollar Store also has high reviews compared to Oxyclean.
Recommendations
Jean N (Danvers, Massachusetts)  —One nurse told me best liquid laundry detergent to use is All Free and Clear.
Beth W (Tampa, Florida) — I use All Free and Clear and wash in hot water twice, and clean the accumulated grease off the washer spindle and inside tub both times. After removing the clothes, I use the rinse cycle filling the tub in hot water with a cup of distilled white vinegar.
Meredith D (Columbia, Maryland) — Machine safe degreaser with every load of clothes — the industrial strength kind at Lowe's. Put it in with the laundry detergent. Seems to help /
Diane S (Pro Valley, Arizona) — There are products available to clean a washing machine that run in a washing machine that is empty.
Judy Z (Norfolk, Virginia) — I really like the idea of putting the white vinegar in the wash. The vinegar will loosen up the creams from the clothing so yay for that!
Anita P (East Fultonham) —  I have been trying baking soda and things like that. I use hot water in the wash cycle then turn it over to the rinse setting with detergent and then a regular cycle with detergent.  I'm reconsidering and maybe let them soak a little before using the regular wash cycle.
Chelsea B (Spokane Valley, WA) — I have used that same Arm & Hammer my whole journey with this. I didn't have a problem until we moved to a home on a well so it might depend on the hardness of your water as well.
Cheryl W (Davidsonville, Maryland)  — Persil laundry detergent. It cuts grease and removes blood stains like no other! It gets rid of odors too. Remember you have to use more detergent than normal to overcome the oil in your clothes. T-shirts come out white.
Cindy D (Chico, Texas) —  I use Tide Oxi. No smell left
Cheryl H (Claremore, Oklahoma) — Vinegar in with the washing soap helps. Smell fresher too.
Debbie S (Casper,  Wyoming) — Vinegar in the rinse cycle, I use vinegar for cleaning everyrhing, doesn't matter white or apple cider, google the benefits.
Ellen H (Rome, Georgia) — I use regular Tide with bleach
Emily V (Cheltenham) — For those battling the loads of yucky laundry, we discovered Persil detergent. It works great on grease (aquaphor) and stains. It gets blood out without pretreatment. But keep in mind too that you have to use more detergent than normal to overcome the greasiness. We had previously used Tide and could not believe the difference! I wish I had discovered this stuff when my kids were basically small bags of dirt
Greer C (King George County, Virginia) — When Bill was at his worst, I would first take his clothes outside and shake them then put them through a rinse cycle and then the wash cycle in hot water. If you decide to take them out and shake the flakes out first be sure to either wear a mask or hold your breath. I developed a cough from breathing in skin flakes. It is a bother but the mask is far preferable to developing a cough. Oh, after the wash cycle, I would put his clothes back through another cycle just to make sure all the soap was out of his clothes.
Maintenance
Brad D (Castle Rock, Colorado) — if you have a front loader check the seals around the opening…..mold and I bet skin flakes can gather there….other than that it is dead skin, not dying skin so shouldn't have a smell….believe me I know what decay smells like, from squirrels getting into our crawl space and dying Yuck!
Debbie S (Casper, Wyoming) — Also clean your washer after washing his clothes and bedding, vinegar works well for that too,  
Deidre H (Houlma, Louisiana)  — I wash my washing machines. I would spray it with Clorox cleanup, run it through the clean basket cycle and when done wipe it all down to make sure all the excess bleach and skin was gone.
Dodge the Bullet Strategy
Gail C (Virginia Beach, Virginia) — A word to the wise—go to a thrift store and load up on cheap clothes that you can ruin and throw away later. And get some socks, too. I never used anything different when washing my clothes. Gain.
Jessica H (Stone Mountain, Georgia) — I tried every trick in the book to get the stains and grime out. Nothing really worked so I had to resort to Thrift Store throw away clothes. Turned out to be a blessing, like many other things related to PRP.
Lorna R (Eugene, Oregon) — Wearing the Sauna Suit really helped to keep most the ointment out of my clothing. Still there was some residue.
Gail C (Virginia Beach, Virginia) — Really hot water
Iris R (Edinburgh, Scotland)— I soak them in washing up liquid for half an hour rinse once or twice then washing machine works every time good luck
Jandina G (Ketchum, Oregon) — A tablespoon of DAWN dish washing liquid works wonders in addition to your regular detergent. Cut amount of clothes washing detergent to half the amount you usually use if you are supplementing with the TBSP DAWN.
Janell P (Forgan, Oklahoma) — I used Lysol laundry sanitizer in my wash.
Janice F (Plover, Wisconsin) — Arm & Hammer has a Sensitive Skin version. You may also want to try some of the 'green' brands if you have access to stores that sell them.
Jarin J (Goodlettsville, Tennessee) — Doing some spring cleaning and came across some of my daughter's clothes that had been washed but were pretty greasy from the heavy lotions. I know we all deal with it and wanted to share what I did. Let it soak about 2 hours, wrung out the clothes and washed like normal in the machine – no scrubbing or anything else. They came out feeling and smelling clean except for the denim which I'll do again tomorrow to get the residual.
1 oz soap flakes
1/4 cup dish detergent
1/4 cup borax powder
HOT water – I put the water heater at 140F
Jean N (Danvers, Massachusetts) —I use All Free and Clear or Purex Free and Clear laundry detergent. I used the Arm and Hammer sensitive skin a free times but it make my skin break out worse. My dermatologist nurse told me All Free and Clear is the best laundry detergent to use when you have the PRP. I find the ALL Free and Clear cleans my clothes better.
Jeannine E (Clearwater, Florida)  — Try using about 1/4 cup white vinegar in the wash.
Karen B (Rochester, New York) — Baking soda just a little in the washer
Kendra H (Stockton, California) — The big thing to me was if it would tolerate hot water then I used it. Also my washer has an option for a second rinse cycle that helped get rid of more skin flakes. Third, turn everything inside out. You don't have grease and mud on your clothes, but the insides are "muddy" with skin and lotions/creams.
Kim R (Charleston, West Virginia) — Spouse added dawn and used hot water with regular clothes detergent
Kristin K — Try soaking with BIZ. Then wash. Seems to work ok.
Leith W (Toowoomba, Queensland, Australia) — Hot water wash, shake, wash in washing powder and bi carb soda, soak, wash again and rinse in vinegar water to soften fabric. Line dry in fresh air if possible. Finish in dyer if necessary. I lived in cheap, soft nighties for many months.
Lisa J (Huntersville, North Carolina) —  I just use white vinegar in the bleach compartment of my washing machine.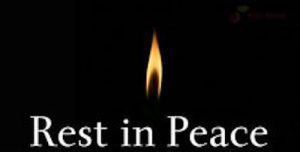 Lisa Y (Colchester, Essex, England)  —  I cleaned my washing machine ALOT but this horrible illness takes its toll on more than your health and family life, it also took our washing machine.
Lorna R (Eugene, Oregon) — Cheap clothing!! I used Arm and Hammer. But with all the Cream being used, it matters not. The cream residue builds up in the clothing. Either you keep washing and wearing it, or throw it away, and get more cheap clothing. I wore a Sauna Suit which really helps cut down on the residue being absorbed into the cotton clothing.
Lorraine M (Montgomery, Texas) —  If you are near a Dollar Tree, the best (and cheapest) degreaser that I found is Awesome, 32oz for $1. It really worked for me and my greasyclothing,bedding,etc.
Lynn A (Aberdeen, South Carolina) — I have been using Lysol Laundry Sanitizer with good success. it can be found in the laundry section of most box stores. Good luck!
Mark N (Galesburg, Michigan) — If you are using the eucerine with lanolin, you will never succeed in getting out the oil. People tried boiling it out and it didn't work. Lanolin is the oil of sheep's wool. I still have marks on the stairway wall that won't come out from 5 years ago. I threw away the clothes from the intense stage. Bought them cheap online.
Michele W (Perth, Western Australia, Australia) —  Liquid over powder – always for sensitive skin. Sunlight drying.
Mike Y (Anchorage, Alaska) I used dawn with , tide and they came cleaner.They never eally get all the grease out
Misti B(Vacaville, California)  — My machine has a quick wash cycle, and I use it as a "pre-wash" with Dawn dish soap and vinegar in place of bleach. Then I wash with regular detergent. It helps tremendously. Also, I found that my washer holds about a cup of water over and I now empty that manually between loads. There is also a filter that I can access in front that I clean regularly as the muck from the creams gathers there too.
Murray R (Surry, British Columbia, Canada)  My wife has asked what laundry detergent people use. She feels that my clothes (which are washed separately from her own) do not seem to come clean enough. She is currently using Arm & Hammer sensitive skin detergent and hot water. I use a lot of Eucerin moisturizer – one 16 oz tub a week – and another prescription med called Beta- derm which is quite oily/greasy . She is wondering if she should be adding something like hydrogen peroxide in the water or ???
Rose F (Show Low, Arizona) — "We use a separate laundry basket for my stuff" We did too! And one of the strongest signs of progression was when my wife told me that I didn't have to put my clothes into a separate basket anymore as my skin was a lot better. That was better than any thing my derm could have said.
Penny B (Basehor, Kansas)  — I use All Free and Clear but will also start squirting in a little Dawn.
Rhonda W (Winterset, Iowa) — For my husband's laundry, I keep it separate, and use the hottest water and I put Lysol Laundry Sanitizer in the rinse cycle. AND I use unscented mild detergent! Also I LOVE my robot vacuum! Robbie is my best friend
Richard L  (Lansdale, Pennsylvania)  — EDIT — I wash my stuff separate from my wife's stuff. give it an extra rinse cycle. I bleach clean the washer as I see gook build up. So dryer is not really an issue I also replace underwear and pants/shirts when they become hopelessly saturated. I separate my clothes and do a bleach clean cycle of the washer after my stuff. Dryer hasn't been an issu. I used Percil detergent and Oxyclean granules .Put the setting to hot and double rinse. My thing… Detergent plus OxyClean granules. Setting is is hot water, soak cycle, regular wash, extra rinse. Dry setting is hot (not energy saver.) My wash routine is (LG brand equipment) ; Washer settings/sequence hot water, presoak, wash,extra rinse. Dryer is set to hot instead of energy saver.
Roberta K (Sicklerville, New Jersey) — I had just bought a new machine when PRP appeared so the new "energy saving" feature did not help with removing the greasy feeling. I started using the deep water cycle to get them cleaner. Also tried some other suggestions from this group – vinegar in wash and Lysol sanitizer. Both seemed to help. Also used hot temperature. Wore old baggie clothes all summer and eventually had to throw some away. They used to be my yard work clothes but became my everyday attire!
I notice a smell as well but not as much as at first. It must have been that dead wet skin. Now I notice a smell but think it is from the ointments. It drives me crazy. I also have a new washer but it is energy efficient and doesn't use as much water. Sometimes I feel the wash still has that odor I keep smelling. I usually choose the deep water option. Also clean the washer to avoid buildup of all the creams, etc.
Sally Anne (location withheld) —  Hot water straight out of the tap…60 degrees c and napisan gets oil out but not sure how good it is for your skin. Leave it in for 24 hours
Sara W (Denton, Texas) — Turn it to sanitation or cleanse tub and run it with vinegar!
Tina Marie —  I clean my washer every month or two with vinegar or a washer cleaner due to soap, minerals, chemical, hair, skin, etc. buildup that can occur naturally allowing bacteria to grow that can cause the unit to smell and/or not allow to the cloths to get as clean.
Traci W (Seymour, Indiana) — I use Borax in my laundry (we are on well water). I feel that it helps clean my laundry better. I use the Tide sensitive (large yellow jug). I find that is the least irritating. I only use Downey fabric softener as well. The tide is $10 for the large one
EPILOGUE
Perhaps Phil W (Albany, Western Australia, Australia) put it best when he wrote: "I promised myself to have a bonfire of clothes when I stop shedding!"