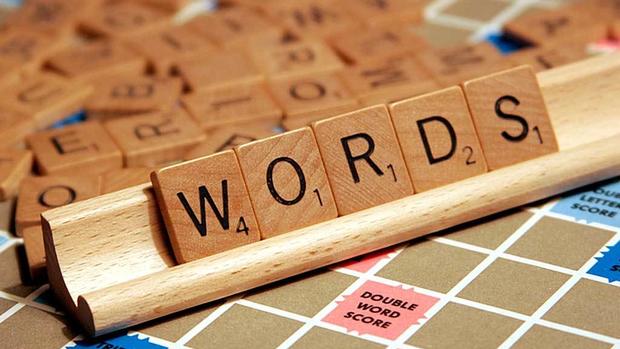 I made a New Year's Resolution on January 1, 2020. It took me 20 days to make the PRP Glossary of Words and Jargon a reality.
The PRP Glossary represents a journey of sorts — my journey with the PRP global community. Along the way, we have cared, shared, and learned about PRP and each other.
The goal of PRP Glossary is to take some of the mystery and fear out of PRP.  Not a lot …  just a wee bit. Think back to the day you first heard the words: pityriasis rubra pilaris. For me it was November 28, 2012. A voice on the other end of my phone (not my dermatologist) said something about a "supporting biopsy" as she confirmed the time I was to return to my dermatologist the following day — the day before Thanksgiving. And that was that.
I hung up the phone. Numb. Scared. Confused. Isolated.
For PRP patients worldwide, those first moments have not changed over the past decade. Newbies still feel numb, scared, confused, and isolated. But, we have something today that we didn't have then — a PRP Facebook Support Group with nearly 2,000 members and the PRP Survival Guide.
CLICK HERE to access an index of words, terms and jargon.
PRP Glossary of 
Words and Jargon
AA
AAA
---
ADVOCACY, SELF

✔︎   Clinic PARTICIPATION — The dermatologist is REQUIRED to do specific tasks. They ask questions and take notes. They must cross the t's and dot the i's; You should take notes as well.
✔︎   Post Clinic EDUCATION — Only one in 400,000 are diagnosed with PRP and YOU may be one of the few PRP patients your dermatologist will ever treat in their career.
Download the PDF
: Standing Up For Your Health
---
ANATOMY OF SKIN
Skin grows really fast. Here are some cool facts about your skin and how it grows:
❋  Skin cells change shape. They start off kind of fat and square. Over time, they move to the top of the epidermis, flattening out as they go. When they get to the top, they flake off.
In 1 inch of skin, you have about:
---
AUTOINFLAMMATORY VS AUTOIMMUNE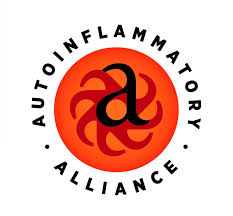 A frequent misconception among PRP patients and caregivers is that PRP is an autoinflammatory disease rather than an autoimmune disease. It was on that basis that I approached the American Autoimmune Related Diseases Association in 2015 intent upon having the PRP Alliance join. Much to my chagrin, it was the view of ARRDA that PRP was NOT an autoimmune disease. According to the Autoinflammatory Alliance: "Both autoimmune and autoinflammatory diseases do have an immune system malfunction as the underlying cause of the symptoms. And both share some of the same symptoms, such as joint pain and swelling, rash, and fatigue. However, the underlying cause or mechanism of the diseases are different. This difference affects treatment options, long-term health risks, and possible complications from the systemic inflammation." The following skin disorders are autoimmune. PRP is not on the list.
✽  Psoriasis ✽  Psoriatic arthritis ✽  Bechet's disease ✽  Bullous pemphigoid ✽  Dermatitis herpetiforms ✽  Dermatomyositis ✽  Lichen planus ✽  Lichen sclerosus ✽  Pemphigus ✽  Psoriatic arthritis ✽  Vitiligo
LEARN MOR
E
---
BALDERDASH

Balderdash has been my go-to word when I want make the person I am
balderdashing
 know that I am quite serious. The person being balderdashed, must know that I am serious.
Balderdash is the proper response to a dermatologist who answers "No" to the question: "Are you familiar with the PRP Survival Guide and the PRP Facebook Support Group?" This is an opportunity to enlighten the uninformed.
Balderdash is also an appropriate word with which to challenge any dermatologist who admits that he or she does not to routinely refer patients with rare skin diseases to the Genetic and Rare Diseases (GARD) Information Center. Another opportunity to enlighten.
Balderdash was the perfect word to use when I sent 
a message to American Airlines
protesting the removal of a mother and her son, both diagnosed with a rare skin disorder (ichthyosis), from an American Airlines flight. FULL STORY
However, great care must be taken to use Spell Check to avoid the typo "bladderdash" which is a non-medical term referring to the consequences of drinking too much water at bedtime
.
---
BEFUDDLEMENT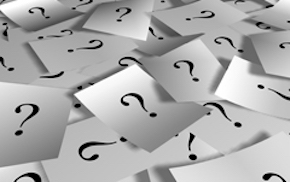 Befuddlement is a politically correct word used  by PRP patients to characterize a healthcare professional's lack of PRP savviness. Rare is the dermatologist who has seen a PRP patient. More rare is a dermatologist who has treated a PRP patient. Like us, they are on a learning curve. Since we journey together, perhaps we should share what we know. 
---
BIOPSIES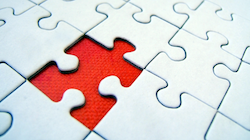 A biopsy is the missing puzzle piece in the diagnosis odyssey of PRP. There are two requirements for a proper diagnosis of pityriasis rubra pilaris.
It all starts with the clinical observations of a dermatologist. The more symptoms and signs you present, the better the odds that a PRP-savvy or PRP-experienced dermatologist will suspect PRP.
The dermatologist then performs a 
biopsy. It's like a second opinion. He or she sends it to a dermatopathologist — a specially trained pathologist — who reviews the biopsy under a microscope.
Based on the rarity of PRP (one in 400,000), the dermatologist should SPECIFICALLY instruct the dermatopathologist to look for PRP.  The goal is a biopsy report or finding that "supports the clinical observations".
LEARN MORE
(Chapter 1, Part B)
---
BIOPSY POLL (Circa. 2013)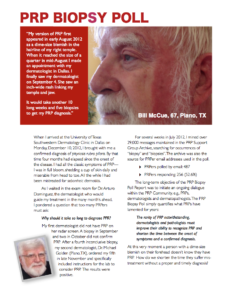 During the summer of 2013, a total of 487 PRP patients were polled by email and given an opportunity to participate in a first-of-its-kind PRP Biopsy Poll. Remarkably, within a 3-week period, a total of 256 invitees (52.6%) shared their biopsy experiences and/or recollections.The primary objective of the PRP Biopsy Poll was to better understand the role played by biopsies in the diagnosis of PRP from the perspective of a PRP patient.
It was a simple poll with only two questions. (1)  How many biopsies have you had that supported a PRP diagnosis? (2)  How many biopsies have you had that failed to confirm PRP? Based on the results, however, a benchmark for a future biopsy-related survey was established.
✔︎    Clinical observation only. Diagnosis with no biopsy ordered: 7.8%
✔︎    Biopsy did not contradict the diagnosis: 45.3%
✔︎    Biopsy supported diagnosis: 23.4%
✔︎    Biopsy did not confirm the diagnosis: 23.4%
CCCCC
---
CAREGIVERS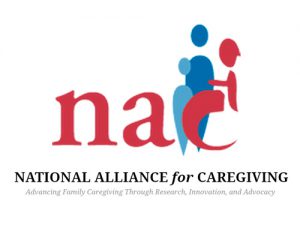 ---
CAUSES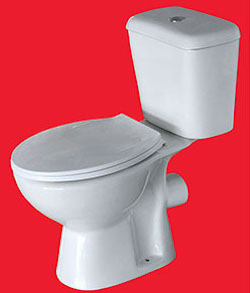 What causes PRP? No one knows. However, based on conversations within the PRP community we can say — with metaphysical certitude — that the onset of pityriasis rubra pilaris is neither your failure to return the seat of a toilet (loo in some parts of the world) to its proper "down" position or a punishment for misbehavior.
Over the years there have been thousands of perfectly wonderful people who have — or had — PRP. Conversely, there are legions of very bad people who don't have it.  LEARN MORE
---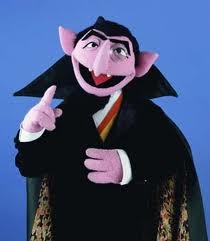 CENSUS, PRP WORLDWIDE
The systematic search for PRP patients, whether active or in remission, began in earnest in November 2013. Today the PRP Global Database maintains over 2,000 PRP patients profiles
✽  USA: 994
✽  International: 736
✽  Country of Residence Unknown: 258
With an estimated prevalence rate of one in 400,000, pityriasis rubra pilaris is considered an ultra-rare disease. The PRP Alliance has contracted with Constant Contact to provide the technical support necessary to collect and process the collection of basic informations, e.g., name, location, onset date, onset age, diagnosis date and current status. 
Learn More
---
CHALLENGES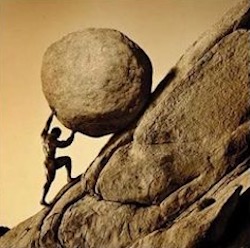 When sharing your PRP journey with others, there are words and phrases that will help you tell your story.  For example, "Challenges to body, mind, and spirit" helps frame your story into three elements.
Even though every PRP journey is unique, we all face the same basic challenges:
✽  Indeterminate severity
✽  Indeterminate duration
Our bodies are the battlefield where pain and itch are too often co-conspirators.  Our minds are continually calculating whether we can endure the seemingly endless indignities, impairments, and loses that arrive so unexpectedly. A litany of challenges tests our will. Vision. Hearing. Mobility. Dexterity. Energy. 
We seek healing milestones at every turn and somehow, we must find a previously untested core strength within to fight ferocious demons, relentless in their attacks. How can we find hope to hold it all together. 
I would submit that hope can be found within the global PRP community.
LEARN MORE
---
CLOSED GROUP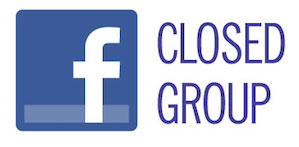 ---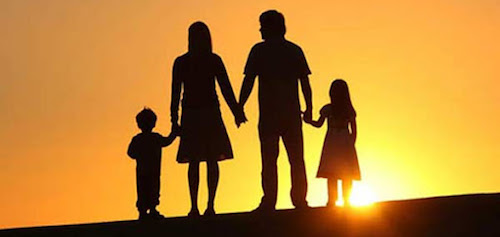 COALITION OF PRP PARENTS & KIDS
---
COHORT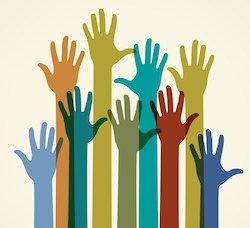 In medicine, a cohort is a group that is part of a clinical trial or study and is observed over a period of time.
The largest cohort of PRP patients ever assembled for research was assembled in late 2018 by the PRP Global Community. A total of 574 PRP patients participated in fa survey developed by UCLA David Geffen School of Medicine, USC Keck Medical School, and Kaiser Permanente.
The data obtained from this PRP survey has since been analyzed by PRP researchers will be shared with the PRP community in the not-too-distant future. It is the hope of patients, caregivers, and researchers that the results of this study will serve as a tool for dermatologists to solicit better insurance coverage for the medications that are essential for the successful treatment of PRP patients.
We are still awaiting the results.
---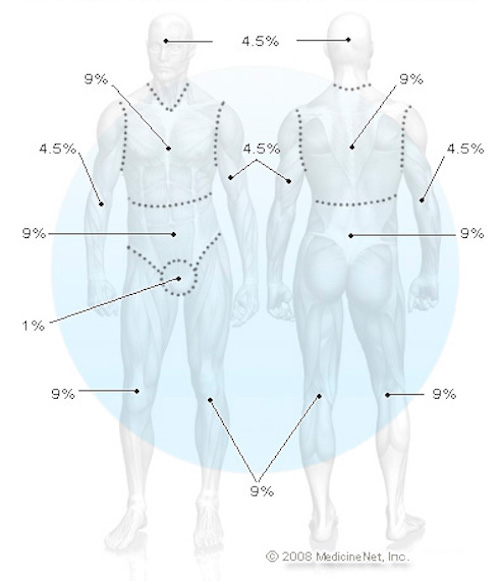 ✽  The front and back of the head and neck equal 9% of the body's surface area.
✽  The front and back of each arm and hand equal 9% of the body's surface area.
✽  The chest equals 9% and the stomach equals 9% of the body's surface area.
✽  The upper back equals 9% and the lower back equals 9% of the body's surface area.
✽  The front and back of each leg and foot equal 18% of the body's surface area.
✽  The groin area equals 1% of the body's surface area.
Source: 
University of Michigan Health
---
COVID-19 PRP CLEARINGHOUSE
CREAM VS OINTMENT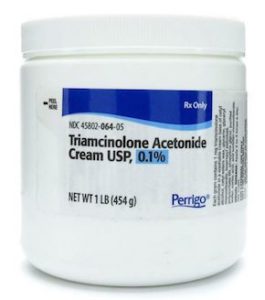 Prior to my "official" PRP diagnosis I was prescribed triamcinolone ointment for seborrheic dermatitis. It was a miserable experience. While endured the "slimy feel" for two months, until  I was properly diagnosed with PRP by a different dermatologist.
When triamcinolone was again prescribed, I asked my dermatologist if there was a "cream version" and was told that the ointment was more effective than the cream. "How more effective", I asked. It was then I made a calculation: ointment = feels yuk-kee and cream = feels yummy.
The decision to "go cream" had an immediate and profound effect on my mental wellness. I slathered with triamcinolone cream for over six months. It was a good decision I did not regret. LEARN MORE
---
CUP OF SKIN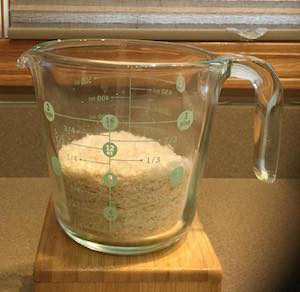 We know the adage: "A Picture is worth a thousand words". Thanks to Patti P (Chicago, Illinois), we now have a photo that demands inclusion in the PRP Glossary. Patti posted the following to the PRP Facebook Support Group. "My husband seems to be at the acute stage and the measuring cup is the amount of skin he is sweeping up after undressing and shaking his clothes off. Between 1 and 1 1/2 cups in a 24 hour period."
I was a solid two-cups-a-day kinda guy! We had an Old English Sheepdog and dark hardwood floors. Before the onset of PRP I would sweep up a combination of hair and "dog dust" every morning. About two months into my PRP journey I realized there was more of me on the floor than Guinness. It was a memorable healing milestone when  realized there was more of him than me on the floor.
People find it hard to believe how much skin we shed each day.
---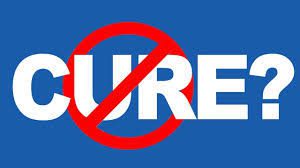 CURABLE?
It's a hard pill to swallow, but there is no cure for
pityriasis rubra pilaris
.
The following article, published by KidsHealth.org, addresses this topic in a patient-friendly way.
"The term 'cure' means that, after medical treatment, the patient no longer has that particular condition anymore.
Some diseases can be cured. Others, like hepatitis B, have no cure. The person will always have the condition, but medical treatments can help to manage the disease.
Medical professionals use medicine, therapy, surgery, and other treatments to help lessen the symptoms and effects of a disease. Sometimes these treatments are cures — in other words, they get rid of the disease. For example, doctors treat athlete's foot using antifungal creams, powders, or sprays that kill the fungus causing the disease.
When a disease can't be cured, doctors often use treatments to help control it. For example, one type of diabetes happens when the pancreas does not make enough insulin to get glucose into cells where it's needed. Doctors treat people with diabetes using insulin injections and other methods so they can continue to live normal lives. But right now there's no cure for diabetes. So some people need insulin treatments for the rest of their lives.
The good news is that researchers are constantly coming up with advances in medicine. So it's possible that a disease that can be treated but not cured today may be cured in the future."
DDDDD
---
DATABASE, PRP GLOBAL
This webpage focuses on the PRP Global Database as of January 31, 2020, the PRP-related data we capture, and why the data is important to every member of the PRP global community.
Whether you are a patient, loving caregiver (spouse, partner, or parent), an extended family member, friend or a healthcare professional, the data we have amassed in the PRP Global Database helps us all better understand the rare skin disease we call pityriasis rubra pilaris. Unfortunately, there are gaps in the "core data" we have harvested.
"Global" Overview
LOCATION is important for two reasons: (1) to help identify fellow patients who are literally "down the road" and (2) to help PRP patients and advocates organize states, provinces and countries. As of January 31, 2020, the PRP Global Database maintains "core data" regarding 2,085 PRP patients, of which 997 (48%) live in the U.S. and 737 (33%) live beyond the U.S. borders. A total of 351 (17%) PRP patient profiles do not include location, e.g., city, state/province, country. 
"Country" Overview
The following table details the geographic distribution of the PRP patient population based on 2,085 PRP patient profiles. Two-thirds of the PRP patient profiles are found in four countries: US, UK, Australia and Canada,
"USA  by State" Overview
The "USA by State" table details the PRP patient population in the United States based on 997 PRP patient profiles. The highest concentration of PRP patient profiles includesCalifornia, Texas, Florida, New York, Pennsylvania, Virginia and North Carolina.
"Valid Email Address" Overview
Nearly 52% of the 1,093 PRP patient profiles include a valid email address. Unfortunately, 992 (48%) have yet to share their email address. Since the summer of 2013 when the PRP Global Database was created, NO email address has ever been shared with any third party — including PRP researchers. The privacy policy remains firm: "We share NUMBERS, not NAMES.
"Onset Date "Overview
The Onset Date is the first part of the calculation to document the elapsed time from onset to remission. While PRP patients and caregivers are quick to remember the date a dermatologist rendered the official diagnosis of PRP, the Onset Date often requires probing. The Onset Date includes an "estimated" month and an "absolute" year. 
"Onset Age" Overview
Onset Age  is a quick way to determine whether the PRP patient has a diagnosis of Adult Onset PRP or Juvenile Onset PRP. 
---
DELETE BUTTON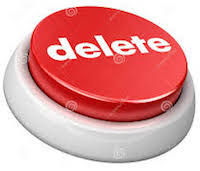 Only members of the PRP Facebook Support Group can truly appreciate the value and utility of the delete button with which the late Tierney R (Virginia Beach, VA) as lead administrator dispatched charlatans, the nefarious sellers of Ban-Ray sunglasses, and more than a few evildoers masquerading as us.
The PRP Facebook Support Group is a Closed Group with two administrators watching for interlopers.
---
DEPRESSION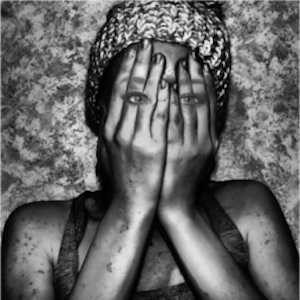 PRP can be a lonely journey. Carol T (Norfolk, England) recently described the desperation and depression fueled by PRP as "brain maggots".
Dermatologists should EXPECT that their PRP patient will need — and hopefully benefit from —  professional counseling. A referral to a mental health professional should be included in every PRP Treatment Plan — right from Day One.
In fact, our dermatologists should also be identifying other healthcare professionals that we are likely going to need, e.g., an ear specialist for impaired hearing, an opthamologist for impaired vision, and a podiatrist for impaired mobility.
A PRP patient or caregiver should not be surprised "down the road" with a problem that is likely to need more expert care than a dermatologist can provide. The dermatologist can better manage our expectations by being honest with us as part of an over-arching PRP treatment plan.
Editor's Note: Permission to reprint the image above was granted by Amanda Kaye Hosman on January 15, 2015. Onset: April 2012 at the age of 2.  MORE PRP ART
---
DERMATOLOGIST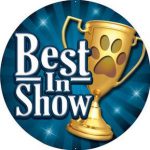 While dermatologists come in all shapes and sizes, there are three TYPES that PRP patients and caregivers 
PRP Savvy
Some of us get lucky and hook up with a PRP-savvy dermatologist. These are "Best in Show". The savviest are typically affiliated with teaching hospitals operating high-volume dermatology clinics. The is a greater potential for these dermatologists to have have seen and treated PRP. Like the Farmers Insurance commercials: "We know a thing or two because we've seen a thing or two." Bottomline: PRP-savvy dermatologists have treated more than their fair share of PRP patients and that EXTRA experience helps.
PRP Experienced
A dermatologist who has treated one or more PRP patients may be PRP-experienced, but that experience does not guarantee familiarity with YOUR version of PRP. The mantra "what works for one doesn't work for all" is in full effect. A dermatologist may have experience with a 66-year-old retiree where acitretin worked, however, that experience may be challenged by a four-year-old tyke diagnosed with juvenile onset PRP. But some experience may be better than none.
PRP Curious
Since her birth over 40 years ago, Ginny W (Columbia, South Carolina) has seen both PRP-savvy and PRP-experienced dermatologists as a patient and as the mother of her child, each diagnosed with PRP shortly after birth. In her humble opinion, a dermatologist without any experience who is PRP focused may be the best choice. As Ginny would say, "Find one willing to learn and you have a keeper."
Terminally Befuddled
Neither savvy, experienced, nor curious. The sooner you can find a new dermatologist, the better.
---
DERMATOPATHOLOGIST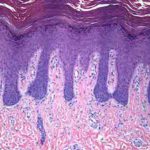 A referral from a primary physician, the diagnostic odyssey of every PRP patient begins when a Board-certified dermatologist makes clinical observations based on  how you "present" in the examination room.
The next step requires that the dermatologist perform a biopsy and subcontract the evaluation or "reading" of that biopsy to a specialist — a dermatopathologist. It's more than a second opinion.
The best a dermatopathologist can do is to make a finding that "supports the clinical observations of your dermatologist". That's all you need to officially start your PRP.  
---
DEXTERITY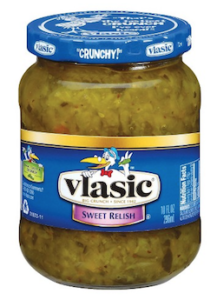 There may be scientific ways for healthcare professionals to measure and evaluate dexterity and impairments to hands and fingers. For me, however, a 16 -ounce jar of Vlasic sweet relish became my Rubicon. 
Before the onset of PRP, the Vlasic lid was no match for me. In fact, any lid would surrender.
As the skin on my fingers thinned, I grew increasingly unable to create the torque required to twist off the lid. The small, depressed center on the lid confirmed my loss of dexterity.
For over nine months  — and a succession of four new jars  —  I was routinely thwarted.  Then one day I twisted the lid and it turned. "Poof". The lid turned and I recorded yet another healing milestone on my 20-month journey.  
To this day, opening a jar of Vlasic sweet relish brings a smile.  
---
DIAGNOSTIC ODESSEY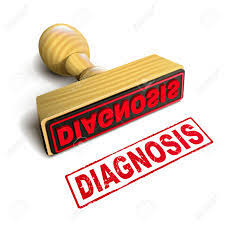 The diagnosis of PRP is too often delayed when the presenting symptoms of red and itchy skin mimic the signs of psoriasis or eczema. These misdiagnoses either delay proper treatment or provide an opportunity for inappropriate treatments.
During the summer of 2013, a survey of 487 PRP patients gathered responses from 256 PRP patients who detailed their biopsy experiences.
✽  Diagnosis with no biopsy ordered: 7.8%
✽  Diagnosis with no contradictory biopsy: 45.3%
✽  Biopsy supported Dx: 23.4%
✽  Diagnosis with no confirming biopsy: 23.4%
More PRP diagnoses would be made if the dermatologist doing the skin biopsy
(1) knew what area would be best to biopsy, and
(2) mentioned on the request form that they were suspicious of PRP.
See "How PRP is Diagnosed"
---
DIET, ANTI-INFLAMMATORY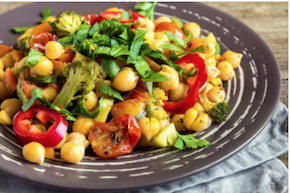 ---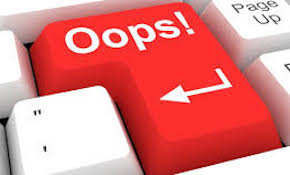 DIFFERENTIAL DIAGNOSIS
Sometimes a diagnosis is easy. Sometimes it's not. It was easy for an endocrinologist to diagnose my type 2 diabetes with a simple blood test in 2004. It was also easy for the Emergency Room at Medical City of Plano to diagnose a broken ankle with an X-ray in 2013. And it was easy for healthcare professionals at UT Southwestern (Dallas) in 2014 to diagnose a blood clot in my right leg with an ultrasound. However, when a PRP journey begins — any PRP journey — there is a high probability that the dermatologist does not have pityriasis rubra pilaris on their radar. So there you are, in a dermatology clinic, watching your dermatologist look for symptoms and signs and then render an incorrect diagnosis of psoriasis, atopic dermatitis, an allergy or a skin malady other than PRP. Their guess reflects medical training, clinical observations and perhaps a biopsy to make an educated guess. Dermatologists call this educated guess a
differential diagnosis
 — not a mistake. Said another way, a differential diagnosis is how the medical community defines a diagnosis "other than the one that is finally established." It is  a "could be". We can't be too hard on them. The fact is, we don't give them much to work with at the beginning.
LEARN MORE
---
DOWLING ORATION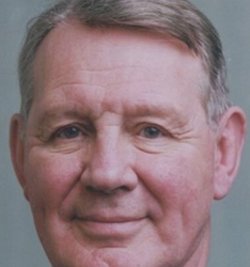 The 
Dowling Oration
was delivered by Dr. Andrew Griffiths in Liverpool, England in March 2003 as he reflected on 35 years as a dermatologist. It is frequently used as a reference in PRP-related research and sets PRP prevalence at one in 400,000. Griffiths' methodology for calculating the prevalence rate of PRP was a combination of his own patients and the patients of the British Association of Dermatologists in attendance at meetings where there would be a "show of hands." There are two questions unanswered by Dr. Grifffiths:
✽  What percentage of the PRP diagnoses were supported by biopsy?
✽  When he asked for a "show of hands," did he count the responses of dermatologists who had raised their hands in previous meetings?
---
DURATION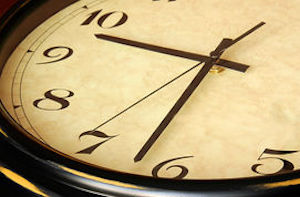 "How long will it last?" It's a pretty common question whether the PRP patient has been diagnosed with Adult Onset PRP or Juvenile Onset PRP. When James Shooter walked into St. Bartholomew Hospital in 1828, our disease didn't have a name. However, I venture that he asked his doctor: "How long will this last." There was no way to answer that question then…and now. Eighty percent of patients diagnosed with Classical Adult Onset PRP (Type 1) may achieve "spontaneous remission" within three years. After remission, relapses are uncommon. In contrast, Atypical Adult Onset PRP may persist for 20 years or more. If the onset age is pre-17, there is a five percent chance of Atypical Juvenile Onset PRP (Type 5). This type is VERY persistent. In contract, Classical Juvenile Onset (Type 3) will likely achieve spontaneous remission within one year. Somewhere in between is Circumscribed Juvenile Onset PRP (Type 4) where the long-term outcome is unclear with possible improvement in late teens.
 Top EEEEE
---
EAR STUFF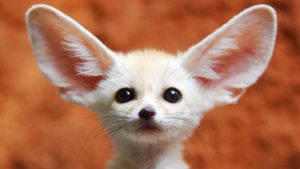 Here are two takeaways when dealing with your dermatologist and your ears are the topic.
✽  "Do you think I need a referral to an otolaryngologist?
✽  I may have a build up of cerumen. What do you think?
The medical term is cerumen (pronounced ci-RU-min). It is the brown, orange, red or yellowish waxy substance secreted in the ear to protect the skin of the human ear canal. It also provides protection against bacteria, fungi, and water. Demonstrate your own PRP-savviness. Do not call the stuff in your ear "the stuff in my ear" or a "jelly bean".  Your dermatologist will correct you.
---
EBB AND FLOW
Membership in the PRP Facebook Support Group ebbs and flows. While current members may depart (ebb), new members join (flow). For example, the PRP Facebook Community has grown from 100 in 2013 to over 1,800 in 2020. During 2019 alone, we added 568 members. What happens to the members who are in remission
?
✽  Remissioners who leave. There are those who leave when their journey ends. They have had enough and want to put some distance between themselves and anything PRP. We wish them well and hope we helped.
✽  Remissioners who stay. Then there are those PRP patients and caregivers who "hang around" when their journey has ended. They feel a need or desire to continue sharing their own PRP related  insights and observations with those still facing the challenges of body, mind, and spirit. Remissioners who stay are still in the game. For them, the journey continues. 
---
EFFICACY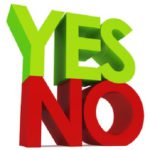 It's the mantra of the global PRP community: "What works for one doesn't work for all. While many of the pharmaceuticals used by patients diagnosed with psoriasis or eczema have found relief, there is no universally effective treatment. There have been two recent studies on the efficacy  or effectiveness of Taltz (Oregon Health and Science University) and Cosentyx (Mayo Clinic). While the results are promising, the size of the cohort is too small to move the mountain of indifference. With a database of nearly 2,000 PRP patients, the PRP Global Community needs to find the funding necessary to study the efficacy of treatment options. We need to secure the cooperation of both patients and their dermatologists to systematically confirm what worked and what didn't work.
---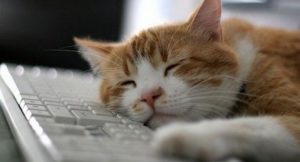 ENERGY & FATIGUE
My "get up and go, got up an went" a few months after onset (October 2012). I don't know if it was the inflammation growing more intense with each passing day, the prednisone I should not have been prescribed for the seborrheic dermatitis I didn't have, or the acitretin I was finally prescribed once PRP was "officially" diagnosed. All I remember was being consumed by fatigue. It was a very lonely time — days filled with nothing. Then I made an astonishing discovery: the "on switch" on the back of my iMac. My computer was my ticket out of the despair of fatigue. It was April 2013 when I sat down at my computer, turned it on, and logged into to the now inaccessible PRP Support Group archives. I began reading emails from fellow PRP patients and their caregivers. It took me several months, but I reviewed over 29,000 emails going back to November 1997. I also captured over 1,500 email addresses and snippets of information, e.g., onset date, onset age, initial symptoms, misdiagnoses, date of diagnosis, and the names of the dermatologists involved in diagnosis and/or ongoing treatment. My PRP-related fatigue was the reason I sought refuge in my computer. More importantly, my research turned out to be the best therapy for what would have become debilitating depression. Fatigue and loss of energy is a common symptom of PRP. It will return.
---
ERYTHRODERMA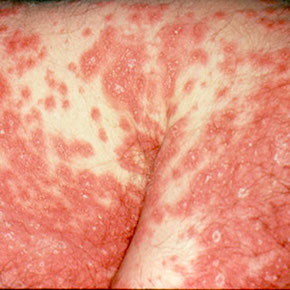 Erythroderma [eh-REETH-ro-der-ma] is a medical term used to describe intense and usually widespread reddening of the skin due to inflammatory skin disease. For most PRP patients, the severe redness spreads slowly and then turns into a wildfire. Our skin looks like it is burned, with unrelenting pain and severe itching. Erythroderma is what makes the Acute Stage acute. I renamed it the "Red Bastard".
---
EYES & VISION

A PRP patient can experience one or more of the following during their journey.
✻  Dry, gritty, irritated eyes with an inordinate amount of crusty gunk.
✻  Teary, blurry eyes.
✻  Tight skin on the face that pulls on our eyelids, making it hard to open our mouths wide or even eat.
✻  Flaking skin getting in the eyes, made worse by the loss of our protective eyelashes and eyebrows.
✻  Redness and sensitivity to light.
✻  Thickened and drooping lower eyelids making it hard to look in the mirror, or even see it.
Fortunately, these interrelated symptoms usually improve with treatment and go away with remission. There are solutions! And there are answers to many of your questions, such as:
✻  Why are my eyes so dry and watery at the same time?
✻  What's with the "sleep" in my eyes all day long?
✻  What is ectropion and what can I do about it?
✻  What's the worst that can happen and what else should I be aware of?
✻  Who can help and how?
FULL ARTICLE BY JAN TENNANT
FFFFF
---
FACE-TO-FACE TIME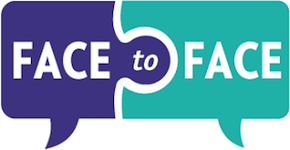 For PRP patients and their caregivers, "Face-to-Face Time" is not video communication with friends and family. Rather, it refers to the number of minutes you spend face-to-face with your dermatologist, e.g., monthly, bi-monthly, quarterly, semi-annually or annually. If your "Face-to-Face Time" per clinic visit is less than 15 minutes, you should find a new dermatologist. "Face-to-Face Time" is not chit chat time — it's just "MY TURN, Doc." We are the portal through which the dermatologist can better understand the daily challenges of body, mind, and spirit that we face. Arrive at your clinic visit with a HANDOUT — a personal assessment of your Quality of Life. Be proactive. When your dermatologist stepped away from the computer terminal, your clinic visit is about to nbc terminated. This is where your FIVE questions are ready to be asked. The questions are an addendum to the HANDOUT you should give the dermatologist or the dermatology nurse. While your dermatologist may only answer one of the five questions, leave them. If they go unanswered until the next clinic visit, ask them (or revised ones) next time.
---
FEEDBACK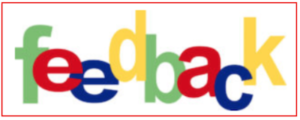 The Glossary of Patient-Friendly Words, Phrases and Jargon provides PRP patients and caregivers with an opportunity to add to add information. Add a word or topic Add to a bulleted list. Add a LEARN MORE link. Whatever you would like to add, please use 
"Leave a Reply"
. on this webpage. Your reply will be forwarded to the editor for approval. As you can well imagine, in addition to the legitimate replies from patients and caregivers, the
PRP Survival Guide
website has more than its fair share of  "wacko messages" from spammers, marketers, and provocateurs. These "wackos" get trashed. Your Feedback will be acknowledged.
---
FIND-A-PRP DERM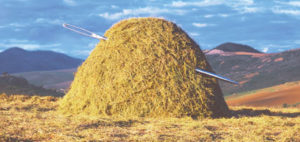 It has always been a needle-in-the-haystack challenge to find a PRP-savvy dermatologist. In the past the advice we could give a PRP patient or caregiver was to go to the American Academy of Dermatology website, access their Find-A-Derm search option, enter PSORIASIS as a specialty and you might be in the right ballpark. From there it is a matter of asking questions. Find-a-PRP Derm will offer PRP patients, caregivers a more focused option. There are three additional ways to find a PRP-savvy or PRP-experienced dermatologist
✽  Send an request via email to bill.mccue@prpSurvivalGuide. Include onset date, age and your location. A database of nearly 700 PRP-savvy and PRP-experinced dermatologists have been compiled over the past seven years.
✽  Post a request to the PRP Facebook Support Group. Include onset date, age and the closest largest city in your area.
✽  Contact the dermatology clinic of the nearest teaching hospital. Ask for a dermatologist with experience treating PRP.
It has been said that the best way to find a needle in the haystack is to burn the haystack and use a metal detector to  find the needle in the ashes.
---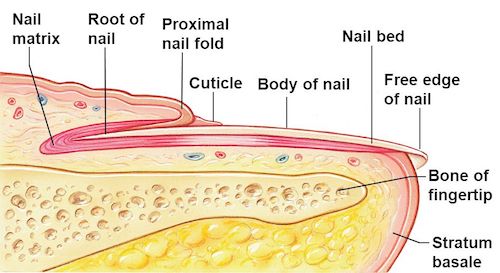 FINGERNAILS RUN AMUCK
PRP patients will experience one of three fingernail-related situations.
GROUP #1: Statistically, about one-third of all PRP patients experience little or no impact on their fingernails. Their fingers are reared and dexterity sucks, but the fingernails themselves are relatively normal. [Editor's note: When I write statistically" it means that I surveyed 300-plus PRP patients.] GROUP #2: An alternative manifestation is the dramatic thinning of the fingernails. Whether the culprit was PRP or the acitretin I was prescribed, my fingernails literally evaporated. If I dropped my debit cart at the Walmart checkout stand — a very common occurrence —  I would have to ask the cashier to retrieve it. GROUP #3: When describing the third iteration of fingernails, patients use terms like: thick, super thick, too thick to cut, ugly, bent upward, curled down, peeled off, gnarly, and detached from the nail bed.
✽ Color: yellow, yellowish, yellowish-brown
✽ Pain: from pressure, from snagging, from nail lifting off of the nail bed, hang nails
✽ Appearance: ridges, sharp ridges like razor blades, pits, splitting, splinter hemorrhages, dips, lines, cracked, brittle
Whether in Group #1 or #2, PRP patients are quick to reaffirm that the fingernails return to the pre-onset appearance, albeit slowly. In some cases the nail growth appeared to more accelerated.
Please note that nutrile gloves, emery boards, a variable speed Dremel rotary tool on low speed with a 1/2 inch, 120-grit or finer sanding drum. (Extreme Caution Required and for legal reasons, not recommended by yours truly)
---
FLARES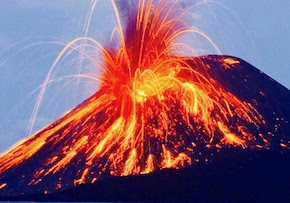 According to the folks at 
MedicineNet.com
, a flare is "sometimes referred to as a flare-up, a flare occurs when symptoms of a disease that has been present for a time suddenly worsen. A flare is a transient worsening in severity of a disease or condition that eventually subsides or lessens." A flare is NOT the initial onset of PRP. While a flare is perceived as a setback, it may actually be the normal progression of your unique PRP journey. By their very nature, flares are not permanent. Consider it a road hazard as you press forward.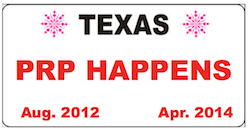 It is the collective opinion of a majority of PRP patients that STRESS causes flares. The best stressor I ever heard was a PRP patient lamented a flare that began the moment her mother-in-law moved in to her house. Unfortunately license plates are too small to write : "SH*T AND PRP HAPPENS.
---
FREEBIES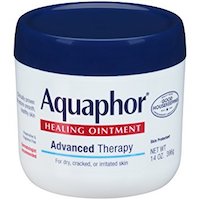 Freebies are hard to come by if your are a PRP patient and your dermatologist thinks that a biological like Cosentyx or Stelara could be your ticket to the fast lane. There is freebie that has been available since 2013. While attending my first American Academy of Dermatology Annual Meeting in Denver, Colorado, in March 2014, and others in Orlando and San Francisco, I reconfirmed that Beiersdorf, makers of Aquaphor® and Eucerin®,  would continue to offer a program for
families in the United States
who use large amounts of these products. The company will send a free case of the product, as long as specific instructions are followed.
✽  The member/patient must first contact customer service at: 800.227.4703 to establish an account with Aquaphor, prior to the physician faxing a request.
✽  Once an account is established, a doctor's letter (on doctor's letterhead), with patient/member contact information, diagnosis and treatment must be faxed to 800.645.1391.
✽  Finally, the request must be renewed every three months.
Founded in 1973, Beiersdorf Inc. is based in Wilton, CT and  one of more than 150 international affiliates of the cosmetics company Beiersdorf AG which is based in Hamburg, Germany. In addition to Aquaphor and Eucerin, they market NIVEA brand products.
---
FULL BLOOM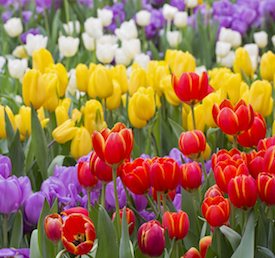 The term "full bloom" is a metaphor and jargon. It describes, with a certain degree of eloquence, the manner in which PRP spreads or unfolds.
This peaceful metaphor has it's limitations. There are some who might find a more sinister term, e.g., Kudzu, Japanese Barberry, English Ivy, Purple Loosestrife, Japanese Honeysuckle.
If you do use "full bloom", please do not refer to exfoliation as "harvesting blooms" or bathing in oatmeal as "hydroponics".
Top GGGGG
---
GARD PRP REPORT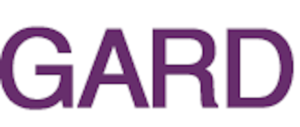 The Genetic and Rare Diseases (GARD) Information Center is a program funded by the National Institutes of Health (NIH). GARD provides the PRP Community with information about pityriasis rubra pilaris.
---
GOOD START
Whether you are a newcomer or a seasoned traveler, the more you know about 
pityriasis rubra pilaris
, the better prepared you will be for the journey ahead. The following information has been developed to enlighten PRP patients and their caregivers, family and friends, teachers and school  administrators, and employers and co-workers. This information may also enlighten dermatologists and healthcare providers who need exposure to our unique perspective as patients and caregivers. 
LEARN MORE
---
GOOGLE DEPENDENCY SYNDOME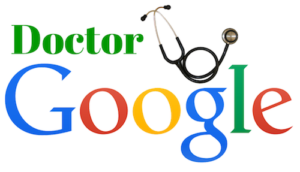 Google Dependency
Syndrome
i
s a contagious healthcare malady impacting too many otherwise skilled dermatologists. It manifests itself in the inability of a dermatologist to refer a patient diagnosed with a rare skin disorder, like PRP, to the Generic and Rare Diseases Information Center (GARD) where an array of patient-friendly resources can be easily accessed.
READ MORE
Editor's Note: Google Dependency Syndrome ( GDS) is interchangeable with the acronym GDS or "God Damn Shame … which it is also.
HHHHH
---
HAIR LOSS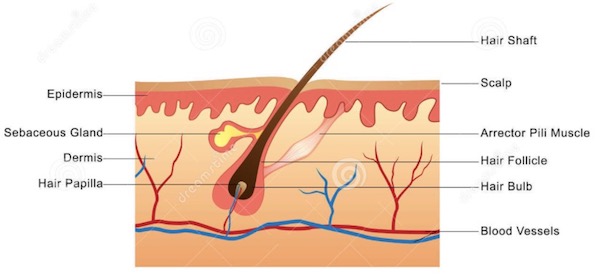 PRP can cause thinning of all the hair — anywhere on the body. This is both appearance altering and depressing. In addition, some medications, such as  retinoids and immunosuppressives, can cause hair loss to one degree or another. It differs with each individual. Some only have mild thinning; some lose all their hair, including eyelashes and eyebrows. Just remember, the collective experience of the global PRP community suggests that it will grow back!  
LEARN MORE
---
HAPPY DANCE
The PRP Facebook Support Group offers members the  opportunity to VENT and to do the HAPPY DANCE. The latter becomes a community celebration. Just as every PRP journey is unique to the patient, so too are the healing milestones.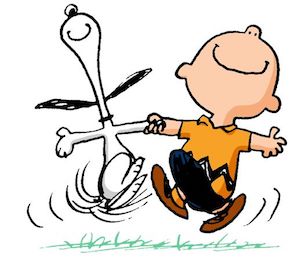 Here are mine based on an onset date of August 8, 2012 at the age of 66.
HAPPY DANCE #1 — (November 28, 2012): "Official" Diagnosis. It took dermatologists three months and four biopsies to conclude that I had pityriasis rubra pilaris. IMHO — The healing process can't begin until there is a diagnosis that combines clinical observation with a supporting biopsy.
HAPPY DANCE #2 —(Second week of January, 2013): Swollen feet returned to their normal size and I could wear my sneakers again. Retire the no-back slippers.
HAPPY DANCE #3 —(January 20, 2013). Walked 5-1/2 miles on the warm sand at Panama City, FL with my son, a Recon Officer with the USMC. He was assigned to the Naval Station and Underwater Combatant Training. I had been basically bedridden or chair bound for the previous two months.
HAPPY DANCE #4 — (July 2013): Return of sweating. One day I noticed that my knee cap was "leaking". It was as if my sweat had been trying to get out for 11 months and finally found an exit on my knee. Within a few weeks I was sweating profusely in the summer heat of North Texas, aka "Tongues of Fire".
HAPPY DANCE #5 — (September 2013). I picked up a credit card that had fallen on the floor at Walmart. Having lost my nails many, many months earlier, a dropped credit card meant that some poor, unsuspecting cashier would be forced to learn about pityriasis rubra pilaris as he/or she retrieved the fallen plastic.
HAPPY DANCE #6 —(November 2013): After nearly 12 months of taking acitretin (25mg to 50mg per month), I didn't refill my prescription. By then I had also stopped using triamcinolone, Clobetasol® and Desonide®.
HAPPY DANCE #7 —(April 8, 2014). At the end of a clinic visit with Dr. Arturo Dominguez, my dermatologist at University of Texas Southwestern, I was declared "in remission" which I interpreted as "no symptoms and no meds". The duration of my version of PRP — my PRP journey was 20 months.
Mark your calendar whenever you recognize ANY healing milestone, do the Happy Dance, and post a message to the PRP Facebook community so we can celebrate with you.
---
HEALING MILESTONES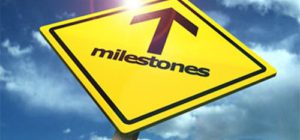 There should be a healing milestone for every symptom of PRP and every indignity we suffer. The journey can be so long and unrelenting that we need to recognize markers along the way. Here are a few.
✽  "Official"diagnosis. No more guessing
✽  Going back to work
✽  Sleeping through the night (11 PM to 7 AM)
✽  Feet no longer encased in thick skin
✽  No longer needing — or wanting — a handicap placard.
✽  Drive myself to Walmart
✽  Drive myself to Walmart and NOT use the electric cart for handicapped customers
✽  Hearing no longer impaired. Had "jelly beans" (skin and wax) removed by ENT specialist.
✽  Not refilling a prescription for acitretin after 12 months.
✽  Scheduling an ANNUAL clinic visit rather than a three-month or six-month return.
✽  Sweating
✽  Taking the first pain-free and nearly tingle-free shower in ages
✽  Picking up a credit card off a hard surface
✽  Hands no longer require gloves
✽  Opening a jar of Vlasic sweet relish without a pair of pliers
✽  Retiring the no-black slippers and returning to the sneakers after three months
✽  No longer need a sauna suit
✽  Fingerprint activates phone lock
✽  Fingerprint allows reentry to Universal  Studios
✽  Haircut
✽  Manicure
✽  The realization that there was more of my Old English Sheepdog than me after sweeping the hardwood floors.
✽  After two years of monthly clinic visits, dermatologist said, "See you back in three months." Anyone with a healing milestone to add to this list should send an email to: editor@prpSurvivalGuide.org.
---
HISTORY . . . OF THE NAME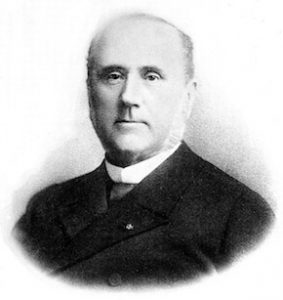 The PRP community routinely laments the snail's pace at which PRP research progresses. What should we expect —  it took 61 years just to get the name right.
1828 — When James Shooter was admitted to St. Bartholomew's Hospital in London,  he became the world's first patient with what the medical community would eventually call pityriasis rubra pilaris.
1835 — Claudius Tarral saw the symptoms and signs to be a type of psoriasis.
1856 — Marie Guillaume Alphonse Devergie, a dermatologist and forensic doctor at St. Louis Hospital in Paris, published the most complete description of PRP up to that time.
1877 — Another Frenchman and dermatologist by the name of Richaud recognized PRP as a distinct entity and called it pityriasis pilaris.
1889 — Yet another Frenchman, Ernest Besnier published a 120-page article that with the description we have today: pityriasis (scalelike skin:, rubra (red) and pilaris ((hair follicles).
Drop the above factoids on your dermatologist and see what happens.
LEARN MORE
---
HOWLING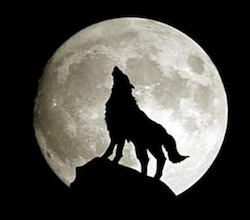 Unlike venting, howling at the moon and barking at the moon do not require any response from passersby. It is the mere act of howling/barking that brings immediate and long-lasting relief and satisfaction. It is important, however, that howlers and barkers explain why they are howling or barking. Some believe that the energized storytelling associated with howling and barking is, in itself, therapeutic.
---
HIJACKING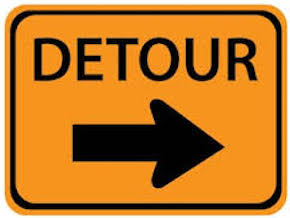 Hijacking occurs after a member of the PRP Facebook Support Group (Member #1) starts a conversation with a POST.
✽  In response, Member #1, Member #2 offers a comment,
✽  In response to Member #2, Member #3 REPLIES
Soon Member #2 and Member #3 are having quite a spirited conversation trading REPLIES on a topic totally unrelated to the original post. Often, the hijacked conversation between member #2 and member #3 deserves its own post.
---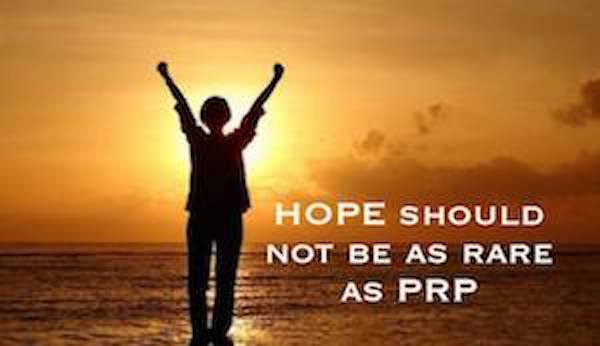 HOPE
Perhaps the most important word in the PRP Glossary is the word HOPE.
Carol T Swaffham, England "When my PRP journey began I was alone and utterly terrified. I saw hopelessness in my mirror. But the flame of hope was ignited when I found the PRP Facebook Support Group. The flame shone brighter as I reached out to my new global family, all of us on a similar journey. Hope springs eternal."
Alan B — Lakeland, Florida "I was scared when my PRP journey began. Why me? How long will this journey last. I had lost control of my life and was miserable. I knew I had to stay positive and not let the disease control my spirit like it was controlling my body. Staying positive and being made every day a bit easier."
Richard L — Lansdale, Pennsylvania "Hope can be elusive. One must chase after it sometimes. But when you grasp it, hold onto it as much as possible each day. Hope is a sustaining attitude that complements, and even improves, our medical treatments. The sharing of information has made my own hope even more robust."
Jan T — Ringwood, New Jersey The PRP Facebook group offered hope, knowledge, and community: there were others like me. With knowledge came power. With community came the realization that there was a "We" in all this. With help came hope.
IIIII
---
IN MY HUMBLE OPINION (IMHO)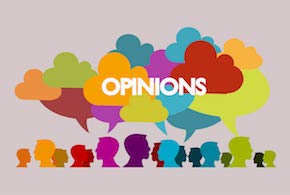 Every PRP patient and/or their PRP caregiver is a subject matter expert of THEIR VERSION of PRP.
Our opinions are hard-earned.
When we share, whether we say it or not, our "sharings" should be prefaced by "In my humble opinion."
Every PRP journey is unique to each PRP patient.
While we are in this together, we each have a unique perspective. What works for one doesn't work for all. 
The PRP Global Database includes a dermatologist, general practitioner, active and retired nurses, and others with a healthcare background. While they may offer more professional insights, the vast majority of us are NOT medically trained. Our observations can enlighten one another as well as the dermatologists and healthcare professionals who serve us. 
---
INDEX

The "PRP Patient-Friendly Glossary of Words, Terms and Jargon" has an easy-access
INDEX
.
(1) The INDEX lists all listed words, terms and jargon available
(2)  You may return to actual PRP Glossary at any time.
(3) Words, terms and jargon that are "in the queue" for FUTURE inclusion in the PRP Glossary" are highlighted in boldface red.
If you would like to suggest a word, term or jargon NOT currently in the PRP Glossary, you will have an opportunity to "Leave a Reply" at the end of BOTH the INDEX and the Glossary.
---
ITCH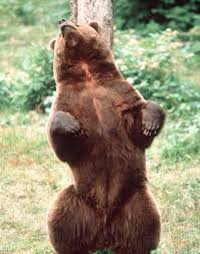 Did you ever think of itching as being anything more than a nuisance occasionally? And now you find it quite painful? This is a common symptom of PRP. The best relief can be found in antihistamines, antidepressants, and creams and lotions that contain camphor or other ingredients to soothe the itch. Your best reliefs:
✽  Avoid scratching! It can lead to infection!
✽  Avoid long soaks in the tub! They can dry your skin!
✽  Warm to cool showers
✽  Lavish amounts of creams and lotions
✽  Whatever medications your doctor prescribes
There seems to be two levels of itching. Itching that is "not serious" might be categorized as "an annoyance". Several remedies are suggested, e.g., applying cold compresses, using moisturizing lotions, taking lukewarm or oatmeal baths, using over-the-counter hydrocortisone cream or antihistamines and avoiding scratching, wearing irritating fabrics, and exposure to high heat and humidity. Long-term and severe itching requires a more aggressive approach.
---
LAND OF CHAT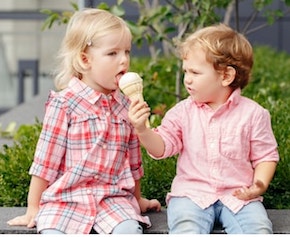 When I think about our PRP Facebook Support Group, I think of a special place where all PRP patients and caregivers can share their PRP-related insights and experiences.
We have a CLOSED GROUP where members can share what we know and learn what we don't know. 
On January 1, 2019, the PRP Facebook Support Group began the new year with 1,436 members. The membership represented a combination of PRP patients, caregivers, supportive family and friends, and a handful of curious dermatologists.
By year's end the PRP Facebook Support Group 's membership was 1,814,  a 12-month net gain of 378 new members (7 per week).
The takeaway here is the The PRP Facebook Community continues to grow.
It should be noted that 1,571 (86.6%) of the 1,814 represents individual PRP patient profiles in the PRP Global Database. Worldwide, the PRP Global Database now contains 2,058 PRP patient profiles of both PRP Facebookers and non-members with a valid 

email address.
✽  Posts: 1,868 (155 per month)
✽  Comments: 28,638  (2,387 per month)
✽  Reactions, e.g Like, Love, etc.: (3,559 per month). 
LAND OF HOPE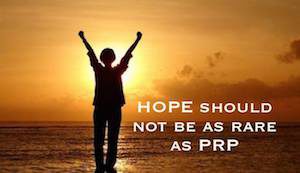 It was  April 10, 2019 when  
Murray R  (
British Columbia, Canada) repurposed a meme he saw online. A new homepage for the PRP Facebook Support Group was immediately created.
"HOPE should not be as rare as PRP" should be our vision. There are two benefits perceived by PRP patients and PRP caregivers when they become PRP Facebookers:
✽  I am not alone — a PRP community is on the same journey as me.
✽  I have hope — the collective hope of the PRP community
✽  I have support — a PRP community has my back  
---
LAUNDRY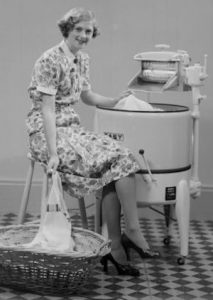 Here's something that dermatologists are unlikely to share with a newly diagnosed PRP patient: "The topical ointments, cream, and lotions you will be prescribed and the relentless shedding of skin, will put an extraordinary mental and physical strain on you,  caregivers, and push your washing machine to its mechanical limits. For many, the challenges of washing clothes, sheets and blankets is so impactful that Healing Milestones may include
✽  Not having to shake out clothes before you wash them…
✽  Ability to wash clothes once and not worry that the washing machine is full of greasy residue… ✽  Return to the time when the clothes of both the patient and caregiver(s) could be put in the same laundry batch, e.g., one load fits all.
Learn Lots More
---
LIP CARE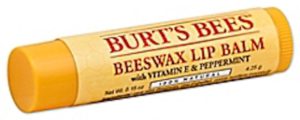 Like too many PRP patients, my lips took a beating. I'm not sure what I put on them to reduce the dryness and cracking, but the results were marginal, at best. One day a fellow PRP patient described the condition of their lips in a post and recommended Burt's Bees, Beeswax Lip Balm. I had never heard of it. I think I thought it was one of those products they have in England. I went to my nearby CVS Pharmacy and there it was — a GIANT Burt's Bees display. my lips were never dry and cracked again. In fact, I still have the last applicator from that original three-pack. I'm sure there are other great products for lip care and I am not endorsing Burt's Bees. What I am endorsing is that PRP patients with dry and/or cracked lips should "pucker up" and find something that works for you.
MMMMM
---

MANAGING EXPECTATIONS — REMISSION
It took almost four months, two dermatologists, and six days in a hospital bed, to be "officially" diagnosed with 
pityriasis rubra pilaris
. It took only four more days for me to conclude that I had embarked on a three to five-year journey that would ultimately end with remission. Fortunately, my journey lasted only 20 months. I was med-free and symptom-free. It has taken me seven years to realize that every PRP journey is unique. I now understand that "med-free and symptom-free" is not the norm.  I have concluded that remission is absolutely in the eye of the beholder. The definition of remission can include "symptom-free with meds", remission with remnants, and "I finally have my life back".
---
MANTRA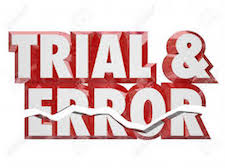 The mantra heard within the PRP community is simple, true and deafening: "What works for one doesn't work for all." From the PRP perspective of a PRP patient, there are two major objectives in the treatment of pityriasis rubra pilaris:
✽  relieving symptoms as they present
✽  achieving long-term remission, if possible
There are a limited number of treatment options.
✽  Oral retinoids are derivatives of vitamin A that slow the growth and shedding of skin cells, e.g., acitretin/Soriatane® and isotretinoin/Accutane®
✽  Immunosuppressants to slow down the body's immune system. Often used when oral retinoids are ineffective, e.g., methotrexate (oral and injection) and cyclosporine (oral and injection)
✽  Biologicals with generally fewer side effects, targeted to reduce inflammation. These are injectable or intravenous (IV) medications that affect the immune system, e.g., adalimumab/Humira®, etanercept/Enbrel®, infliximab/Remicade®, ustekinumab/Stelara®, secukinumab/Cosentyx®, ixekizumab/Taltz®, apremilast/Otezla®, golimumab/Simponi®, certolizumab/Cimzia®, and guselkumab/Tremfya®
See the PRP Survival Guide, Chapter 2, Treating PRP
---
MIRROR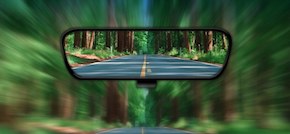 It is hard, if not impossible, to see improvement on a day to date or even week-to-week basic. There are Healing Milestone that are earth-shaking and in-your-face, like the return of sweating. Others, like the return of fingernails take time. When you can pick up the credit card on a counter, the return of your fingernails would have begun much earlier. Looking in the rear view mirror can help you see where you are today.
---
MOBILITY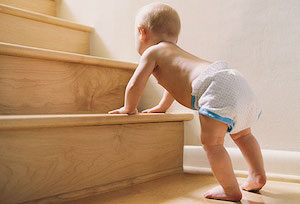 It was bad enough to be bedridden for awhile. Then one day I ventured out of the carpeted bedroom and shuffled across dark hardwood floors leaving white flakes and dust in my wake.
Weeks went by and I finally ventured out the front door and felt the cold air of winter.
A few weeks later I was driven to Walmart and needed one of those electric scooters. It was a defining moment for me. The scooter wasn't going to be a crutch.
But for nearly a year I did use a handicapped sticker. It was very helpful to get close to the entrance of Walmart or any store for that matter.
I kept looking at the date on the sticker and wondered if I should get it renewed in October 2013 — 14 months after onset.
When the time came I didn't renew the sticker. I added the retirement of my handicapped sticker as a Healing Milestone.
NNNNN
---
NITRILE GLOVES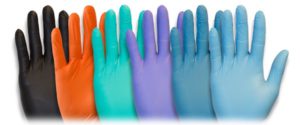 x
In my humble opinion, dermatologists should make newly diagnosed PRP patients aware of nitrile gloves. Forget the white cotton gloves that soak up ointments and creams. Nitrile is made from an allergy safe compound that feels a lot like latex but it's much stronger, costs less, and is more comfortable to wear. Nitrile gloves are the perfect compromise between latex and vinyl. Within the PRP community, there is no more enthusiastic advocate of nitrile gloves than
Lorna R
(Eugene, OR) who shares the following:
---
NORD PRP REPORT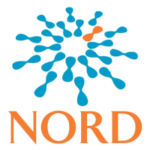 On September 20, 2017, the 
National Organization of Rare Disorders
 (NORD) replaced the 2007 PRP Report with the 
2017 revision
. We now have a beacon of hope for PRP patients and caregivers to find as they travel the uncharted waters of pityriasis rubra pilaris. Here are some not-so-random observations the revision process:
(1) Total word count increased by 4,010 — from to 1,274 to 5,284.
(2) The FIRST DRAFT was made available to the PRP community via the PRP Facebook Support Group. This was considered to be a "Peer Review" by fellow PRP patients and caregivers. Comments and corrections were made as appropriate.
(3) The SECOND DRAFT was made available to dermatologists via their PRP patients. While the overall response was disappointing, comments and corrections were incorporated as appropriate.
(4) An updated SECOND DRAFT was provided to what you might call an "Unofficial" Editorial Advisory Council.
NORD PRP REPORT
 (NORD website)
NORD PRP REPORT
(Translation-Friendly Version posted on the PRP Survival Guide website requires password to avoid  copyright infringement. Send email to editor@prpSurvivalGuide.org to request password.)
The NORD PRP Report is a must read for every PRP patient and caregiver. The link should be shared as appropriate with other family and friends, co-workers and employers, teachers and school administrators, and even dermatologists.
OOOOO
---
ODDS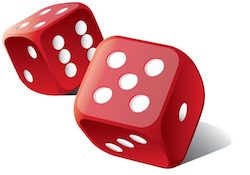 Each PRP patient and/or caregiver is a subject-matter expert. When I am asked a question about PRP or had the opportunity to share my journey (circa 2013), I started with a basic statement — spoken with authority and without apology.
"Pityriasis rubra pilaris
 is a very rare skin disorder. It affects one in 400,000. There are an estimated 803 in the U.S. and 69 here in Texas. I have Adult Onset PRP where the odds are closer to one in a million. In less than 50 words I made my point. PRP IS RARE.
DISCLAIMER:
I hate math. Sometime between Miss Bachman's Algebra I class in high school and Economics 101 in college, I decided I would rather write than calculate. So here I am writing about the odds of getting PRP. Feel free to challenge my mathematical prowess — if such prowess exists — and offer alternative calculations. I will not be offended. Reach out via email to editor@prpSurvival Guide.org.
Type 1: Classic Adult —

One in 800,000
✽  Patient population percentage: 55%
✽  Number of "active" Type 1 cases of PRP in US: 440
✽  Prognosis: 80% of the 'active" patients (352) will have remission within two to four years.
Type 2: Atypical Adult —

One in 8 million
✽  Patient population percentage: 5%
✽  Number of "active" Type 2 cases of PRP in US: 40
✽  Prognosis: estimated duration: 20 years or more
Type 3: Classic Juvenile —

One in 4 million
✽  Patient population percentage: 10%
✽  Number of "active" Type 3 cases of PRP in US: 80
✽  Prognosis: the average Type III remission is within one year.
Type 4: Circumscribed Juvenile —

One in 1.6 million
✽  Patient population percentage: 25%
✽  Number of "active" Type 4 cases of PRP in US: 200
✽  Prognosis:  not a long-term affliction.
Type 5: Atypical Juvenile —
One in 8 million
✽ Patient population percentage: 5%
✽  Number of "active" Type 5 cases of PRP in US: 40
✽  Prognosis: runs a chronic course
Type 6: HIV-associated
Editor's Note: Let's just say that Type VI: HIV-associated is too rare to calculate any odds. 
---
ONSET, FIRST SIGHTING OF PRP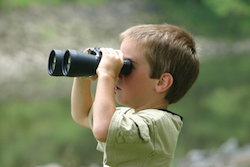 The 2014 PRP Worldwide Census identified onset symptoms reported by 477 PRP patients. The range of symptoms — and where they appear — underscores how each case of PRP is as unique as a snowflake. Words used by PRP patients to describe the onset symptoms vary: rash (201), spot (97) or blemish (19). Other terms included itchy (70) or  patches, shedding, dandruff, bumps, sunburn and peeling (57). Words used by PRP patients to describe the location of symptoms included:
Head (168) which includes: scalp, face, forehead, head, eyes, ears and nose,
Upper torso (86) which includes chest, back (36), shoulder and torso,
Upper extremities (66): hands, arms and fingers, and
Lower extremities (38): feet and legs.
PPPPP
---
PAIN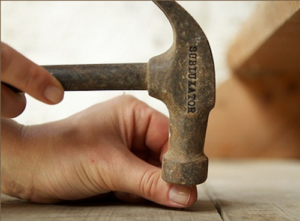 For PRP patients, pain is a passenger on our journey. We each have a pain threshold. My father set the bar for pain in the late 50s.  
We lived in a small two bedroom house with a cellar. Dad would retreat to his workbench after dinner and build something.
Through the thin floors I could hear "Whack! Whack! Whack" as he hammered nails. Then I inevitably would hear, "Whack! Whack! Thud" as the hammer smashed his thumb. Without any hesitation I would hear an immediate high-pitched "SWEEEET Jesus!" Almost immediately the "Whack! Whack! Whack" began anew.
There were plenty of "SWEEEET Jesus" moments during the first six months of PRP, but then they became "Baby Jesus" moments
. When I reached remission it was a "Thank God" moment.
---
PATIENT PROFILES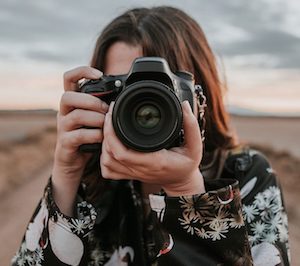 A patient profile is a simple snapshot of a PRP patient. based on information maintained in the PRP Global Database. The PRP patient database began during the summer of 2013 and has grown to include 
2,828
 records of which 
1,351
 are members of the PRP Facebook Support Group and 
496
 are non-aligned but have a valid email address. In other words, the PRP Global Database maintains 
1,847
 PRP patient profiles. There are only seven datapoints classified as CORE DATA.
NAME — If not already indicated, please identify NAME(S) as either patient (pt), caregiver (cg), or circle of Support (cos). Remember, each PRP patient profile has been assigned a unique 4-digit control number to ensure privacy. If a family includes more than one PRP patient, each patient has his/her own PRP patient profile.
LOCATION — We are NOT seeking street addresses, apartment numbers or postal codes. All we need is the City/Town, State/Province, and Country. We want to be able to better define the PRP Global Community geographically, e.g., state by state, province by province and country by country. Based on a prevalence rate of one in 400,000.
EMAIL — Most PRP research involves one, two or three patients. The PRP community is the reason that Thomas Jefferson University had a "cohort" (group of participants) of 105 PRP patients. Last November, the Global PRP Community created the largest cohort in PRP research with 574 PRP patients, or their caregivers, responding to a "serious survey" conducted by UCLA, USC and Kaiser Permanente dermatologists. IMPORTANT: Your name and/or email address will not be sold or shared with any third party — including researchers. The most they will see is a four-digit identification code.
ONSET DATE — Onset includes two datapoints; Date and Age. When did the symptoms of PRP first appear? This is NOT the date you were diagnosed. All we need is the onset year and an estimated onset  month. There is wiggle room.
ONSET AGE — What was your age when the symptoms of PRP first appeared. The Onset Age makes it easy to differentiate between adult onset (Types 1 and 2) and juvenile onset (Types 3, 4, and 5).
CURRENT STATUS: — There are two options for Current Status: "Active" and "Remission". Active is easy. The definition of "Remission", however, is more of a challenge. At one end of the "Remission Spectrum" is no symptoms/no meds. At the other end is "Lingering and relatively inconsequential symptoms with or without meds." Perhaps a better definition could be "No longer active" which could be translated: "I've got my life back."
SEE THE METRICS
---
PHASES

X
I have come to believe that there are four phases of PRP.
x
In my humble opinion the first phase is
ONSET
 and includes the arrival of symptoms and perhaps a misdiagnosis of psoriasis, eczema, seborrheic dermatitis or one of a variety of more common skin maladies that delay proper treatment protocol.
x
The second phase that seems to impact a majority of us is an 
ACUTE
phase where it seems like all the forces of pain, discomfort, depression and hopelessness converge. Mercifully, the Acute phase is only temporary lasting up to eight months. Obviously, the consensus among PRP patients is that this phase generally lasts "too long".
x
The third phase is the
REST OF THE JOURNEY 
and is measured in time. For some it can be less than two years (mine was a 20-month journey from start to finish). Most fall into the 3-5 year bucket. A smaller number are in it for a "longer haul".
x
There is a fourth phase that could be called the
MANAGED
phase. This is where the symptoms have become VERY manageable, but medication is still required. The "Rest of the Journey" is a somewhat smoother ride. Some consider this to be in remission as in "my symptoms are in remission."
x
IMHO — Remission is not a phase. Remission is the objective. My personal definition of remission is that my PRP is gone. NO MEDS and NO SYMPTOMS. Nearly six years have passed without PRP. Having said that, I have absolute respect for those who do the Happy Dance and for all who consider themselves "in remission" using whatever criteria they want. Meds or no meds, symptom free or not. If beauty is in the eye of the beholder, then remission is in the mind of the PRP patient.
---
PILLARS OF SUPPORT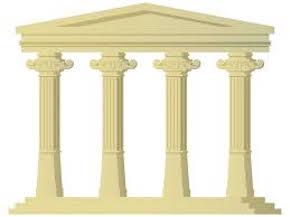 Whether you are a PRP patient or a PRP caregiver, a newcomer or seasoned traveler, it is important to recognize how the global PRP community is organized. Consider the four Pillars of Support.
Pillar #1 — PRP Facebook Support Group
The PRP Facebook Support Group is the primary audience for everything related to PRP. Over 77% of the  PRP patient population are represented by the "Land of Chat".
With a current membership of 1,855, the PRP Facebook Community is a juggernaut of communication. During 2019 we approved 568 new members and averaged 155 posts and nearly 2,400 comments each month.
Pillar #2 — PRP Global Database
The PRP Global Database includes the 1,855 members of the PRP Facebook Support Group as well as 479 PRP patients who are currently unaligned.
The content of the PRP Global Database includes the harvesting of core data from the old , email =-based PRP Support Group, annual census efforts by the PRP Alliance, and the collection of data from new members as they join the PRP Facebook Community. We have amassed the largest database of pPRP patients in the world. The challenge we face is getting researchers to use it.
Pillar #3 — PRP Survival Guide PILLAR #3
The PRP Survival Guide has over 500 published webpages organized to help PRP patients and caregivers learn more abiut PRP than we are told by our dermatologists and help care professionals.
✽  Chapter 1 — Understanding PRP ✽  Chapter 2 —Treating PRP ✽  Chapter 3 — Living with PRP ✽  Chapter 4 — PRP and Remission
Pillar #4 — PRP Patients and Caregivers
We should never forget that the PRP Global Community is a collection of PRP patients and PRP caregivers. Who are you? Where are you? When did your PRP journey begin? What is your current status? What treatments have been effective? Your journey is who we are.
---
PLATELET RICH PLASMA — LOST BEFORE WE START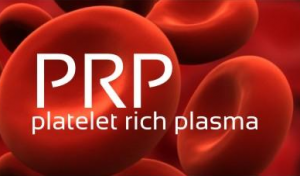 When a dermatologist confirms a diagnosis of pityriasis rubra pilaris, we may probably "hear and remember" the acronym: PRP. Google "PRP" and all you will retrieve are webpages platelet rich plasma.
Platelet
rich plasma
therapy uses injections of a concentration of a patient's own
platelets
to accelerate the healing of injured tendons, ligaments, muscles and joints. In this way,
PRP
injections use each individual patient's own healing system to improve musculoskeletal problems. Nothing to do with a rare skin diseases. So we search for
pityriasis rubra pilaris
and the doors to the PRP global community open wide. It was not always so. See Where's Waldo.
---
POKING THE BEAR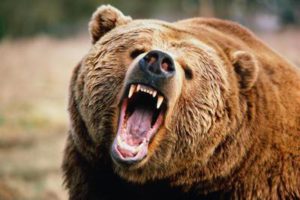 In April 2018, seven members of the PRP Facebook Support Group sent private messages to 660 fellow members. As a result, we were able to add 56 email addresses and remove 98 PRP patients from the PRP Global Database.
We sent 33 batches of private messages (20 per batch over a 15-day period).
Some of us learned — the hard way — that when you send too many private messages during a short period of time, you seriously "Poke the FACEBOO
K Bear". Some of us were forced into a 24-hour to 48-hour TIME OUT by the Facebook Police. While we  persisted and were not thwarted by Facebook's growls and snapping jaw, there was universal agreement that the undertaking would not be attempted again.
---
PREDNISONE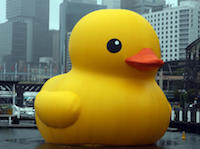 Buyers Beware. In early September 2012, my first dermatologist mistakenly diagnosed my redness as seborrheic dermatitis. At the time it was limited to my face and neck. She prescribed ever-increasing dosages of prednisone for the next two months with no improvement. On the evening of November 8, I took my first 60mg dose of prednisone and retired for the evening only to be summoned by a 20-foot rubber duck at 3:00 AM the following morning. Fortunately, the vaunted ceiling of the bedroom easily accommodated both the duck and a school of colorful and equally oversized tropical fish. While arriving paramedics were unable to confirm the duck, they did admit that none of the first responders on the scene had recently taken 60mg of prednisone.
---
PRIVACY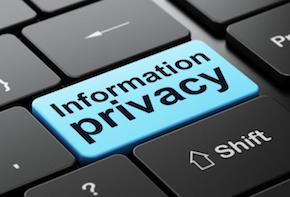 The PRP Facebook Support Group is a CLOSED GROUP. Requests for memberships are reviewed on a case-by-case basic. In 2019 there were 602 membership requests of which 568 were approved, 31 were declined and three were blocked for cause. 
PRP Global Database has 2,083 patient profiles. The following datapoints are encrypted. 
✽  Name
✽  Location
✽  Onset information (date and age)
✽  Remission date if applicable
✽  Email address (if provided by the patient/caregiver)
✽  Name and contact information of dermatologist
No addresses, postal codes, or telephone numbers are collected.
No names are shared with third partiers, even PRP researchers, Thomas Jefferson University, Yale University, UCLA, USC, Oregon Health & Science University, the Mayo Clinic, National Organization of Rare Disorders and the Genetic and Rare Diseases (GARD( Information Center do not have access to NAMES and EMAIL ADDRESSES. As we say: Numbers, Not Names.
---
PROGRESSION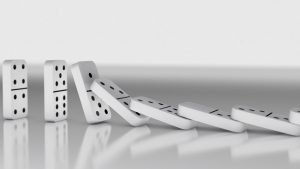 Everyone's PRP experience is unique. There are pre-onset signs that include dandruff and a crusty scalp or limited red patches or scaling of the skin.

At some point the intervention of a healthcare professional is sought. The journey has already begun.

The progressive

 

inflammation may start on the head and work down, or start on the feet and work up, or bounce around with unsettling randomness. 

Somewhere along the way "all hell breaks loose" and the Acute stage kicks in. This is the period where the progression seems to stop. It was a period I felt like I was hovering over hell.

The duration of the nightmare phase is unknown. For most it may last a month or two or three. Sometimes longer. Fortunately, when the acute phase ends it stays in your rear view mirror. Unfortunately, a longer, more protracted and unpredictable journey continues

.
---

PRP CANADA
With an estimated population of 37.7 million, Canada has an estimated 94 "active" PRP patients. While the PRP Global Database maintains patient profiles for 95 Canadians, at least 22 of these are "in remission". There is both a need and an opprtunity to support those diagnosed with PRP. The need is obvious. The opportunity is Murray Rose, Surrey, British Columbia. Onset: August 2016 at the age of 66.  
Learn More about PRP Canada
---
PRP-ER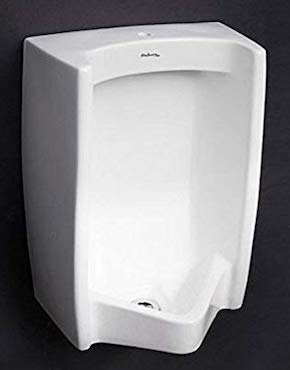 Within the PRP community there are some — let's call them the "old guard" — who were members of the email-based PRP Support Group. They like the moniker "Pretty Red People". For some it's a tick too cutie and self-serving. There are many more within the PRP Facebook community who have adopted a modification of the "PRP" acronym that clearly qualifies as JARGON, a special language belonging exclusively to a group. These folks refer to PRP patients as PRP-ers or PRPers. The hyphen is optional. As jargon among PRP patients and PRP caregivers, the moniker PRPer is totally acceptable. There are, however, two problems with this option.
If you are talking to a health care professional and refer to a fellow PRP patients as a PRPer, you will earn a blank stare of profound befuddlement. That's the problem with jargon. A person with Deep Vein Thrombosis is not a DVT-er. Neither is someone with Attention Deficit Disorder an ADD-er.
As a retired public relations professional, I was initially taken aback by the use of "PRPers". In my Mind's Eye — or perhaps his Mind's Ear — I heard PR pee-ers. That would be a PR professional with a urinary condition. Oh my.
As a matter of style, clarity and convenience, the PRP Survival Guide refers to PRP patients.
RRRRR
---
REMISSION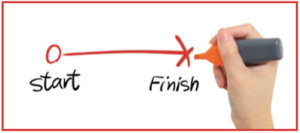 For most PRP patients and caregivers, a diagnosis of pityriasis rubra pilaris is life-altering. Even before I started treatment I wanted to know how long my PRP would last. Dr. Google and Dr. Yahoo reaffirmed that it would be three to five years. However stated, the objective of a PRP treatment plan is remission. Yet, neither PRP-savvy dermatologists nor the PRP global community of patients and their caregivers have an agreed upon a definition of remission. Does remission mean "no symptoms with no PRP meds? Or is it just "no PRP symptoms". Or is it something else, entirely. There is no consensus at this time.
What Does Remission Really Mean?
---
RESEARCH, OHSU — TALTZ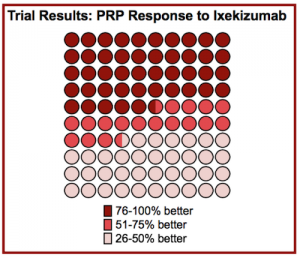 Dr. Teri Greiling at Oregon Health & Science University in Portland, Oregon, just confirmed the results of her research project. "We recently finished a study that was investigating a medication named ixekizumab (Taltz®) for the treatment of pityriasis rubra pilaris and wanted to share with you the exciting results. "As you can see from the diagram, all patients had some improvement on the drug:
SSSSS
---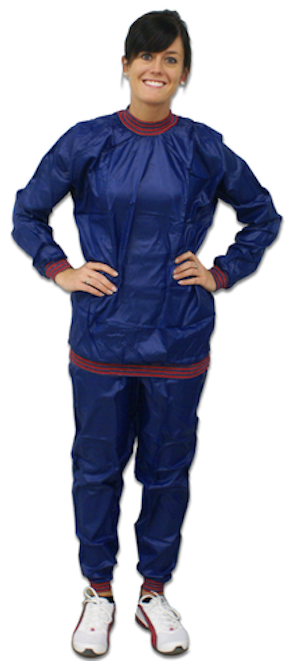 SAUNA SUITS
There is no bigger advocate in the PRP community for sauna suits than
Lorna R
(Eugene, Oregon). Here is what she has posted: "I had two of these suits, 100% nylon, two-piece garment. Be sure you wear nothing under the suit, except if you have to, e.g., bra and panties. Then you wear your regular clothing over the top. This garment was designed for the treatment of burn patients, e.g., to keep moisture and heat contained, and enhance the effects of any medicated ointments or creams. The suit is very durable. I still have mine, in a drawer. Take your bath or shower, wash your skin well with a wash cloth. Towel dry, leaving your skin a little moist. Apply whatever medicated ointment or cream over your skin. If you are using body cream apply that very liberally. Put the sauna suit on, followed by the clothing you are going to wear for the day. At bedtime, these work as your pajama's. I wore this garment for three solid years, 24 hours a day. Then I wore the garment as PJ's for a while after that. I believe in this garment, and I believe it is very effective for the treatment of our skin, containing heat and moisture, and enhancing the effectiveness of medicated creams or ointments and our body creams. While not an endorsement, 
DELASCO LLC
 is a source for
sauna suits
and is based in Council Bluffs, IA.
---
SCALP — CRUSTY, ITCHY & FLAKY
What works for one doesn't work for all, but here's "Barbara's Home Brew" a concoction that worked for
Barbara Y (Winter Park, Florida).
I had the crusty flaking plus lesions and a small amount of bleeding. I lost about 25 percent of my hair, which I prefer to believe I have mostly recovered since my PRP let up from the acute stage 6 months ago. My scalp was the last skin to clear for me. So maybe I should not be giving advice, but here is what I did: 
(1) I poured and sprayed Listerine to prevent infection; (2) then I shampooed with TGel (horrible, tar-like, I don't miss it) and used conditioner only on the ends; (3) Then I covered my scalp with baby oil at night to loosen the scales; and (4) Finally, I used a fine tooth comb to gently pull away dead skin. 
LEARN MORE ABOUT PATIENT-INSPIRED REMEDIES
---
SHORT END OF THE STICK
It doesn't take long to realize that having a rare disease has consequences beyond the daily challenges of body, mind and spirit. With a prevalence of one in 400,000, there are few pharmaceutical companies interested in funding PRP-related research. Kudos to:
✽  Lilly and Oregon Health & Science University (Taltz)
✽  Novartis Pharmaceuticals Corporation, Mayo Clinic (Cosentyx)
The over-arching strategy for the past six years has been to find a rare disease advocacy organization with a bigger stick.
✽  National Organization of Rare Disorders
✽  Genetic and Rare Diseases (GARD) Information Center
✽  International Alliance of Dermatology Patient Organizations
The path forward goal is to stay engaged.
---
S
IGNS & SYMPTOMS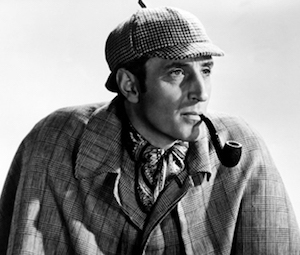 The terms "sign" and "symptom" are not redundant.  
A SIGN is an indication of a medical condition that can be objectively observed by others, including healthcare professionals.
In contrast,
A SYMPTOM, in contrast, is subjective, information that is shared by the PRP patient with the healthcare provider such as pain, itching, fatigue. The following is a list of signs and symptoms that define PRP.
✽  Pre-onset Signs
✽  Progression of Signs
✽  Acute Stage Signs and Sympttoms
✽  Management Stage Signs and Symptoms
✽  Remission & Healing Milesone
See Details
---
SLATHER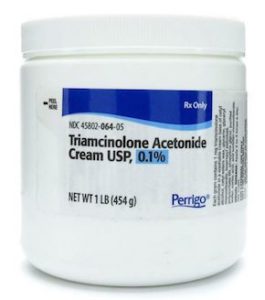 When it comes to ointment, creams and lotions, a dermatologist may not provide instructions that a newly diagnosed PRP patient requires. I was given small tubes of Desonide for my face and ears. And the size of the containers for Clobetasol and Urea lotion for my palms and soles seemed appropriate. But the tube of triamcinolone was clearly not going to cover either both of my arms or one right thigh.
The one pound tub (454 g) seemed up for the task until I got hope and  tried to figure out how much would go where. Dr. Dominguez had not provide
d me with details. He knew I had been in the Marine Corps and probably figure I would adapt. Here's what I did that worked for the six months I need Triamcinolone,
✽  Divide 454 g by 30 days. The prescription was for a 30-day supply.
✽  Each night I portioned out 15 g.
✽  I calculated how much I could use on arms, legs, torso, etc.
✽  I kept track of the triamcinolone (15g) carefully.
If you think that sounds weird, it was. The process (all topicals) took well over an hour during the first two weeks of my treatment but and eventually took less than 20 minutes each night. SLATHERING after a bath or shower was a great way to end a predictably uncomfortable day. Cautionary note from
Jan T
(Ringwood, NJ): "I was told by a PRP patient to apply stronger corticosteroids by the Q-tip, not slathered."
---
SLEEP DEPRIVATION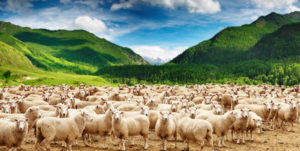 PRP is such a fickled disease. There are PRP patients who would love to sleep 8 to 10 hours at night but can only manage 4. Counting sheep is  not an effective strategy. Here's is what worked for me. Find a sleep strategy that works for you.
Pre-Diagnosis
During the first two months after onset — when my first dermatologist was convinced I had seborrheic dermatitis — I was told to sleep in DAMP long johns after having slathered my entire body with triamcinolone OINTMENT. There were nights that I never fell asleep. The only benefit of that experience with OINTMENT was to tell my third dermatologist I wanted triamcinolone cream. He told me that the ointment was more effective than the cream. I told him, "I don't give a rat's a##. Prescribe cream. That was the first time and only time I ever needed to "pull rank" on my dermatologist. I learned that a patient does not have to be a lemming. Articulate a reason and defend your position. Ask "Why?"
Post Diagnosis
It took me MONTHS to find the right nighttime regime to virtually guarantee a good night's sleep from 11 PM to 7 AM.
(1) drugs (hydroxyzine, Ambien® and Extra Tylenol®,
(2) an EXHAUSTING evening shower and total body slathering of topicals, and
(3) the use of appropriate covering on feet (plastic bags over which I wore non-skid socks) and hands (nitrile gloves).
IMPORTANT — But there was a fourth rule that could not be broken: NO liquids after 9 PM. If you quench your thirst at 11 PM, your bladder will set the alarm in your brain for 3 AM.
PRP FACEBOOK FEEDBACK
---
SWOLLEN FEET & LEGS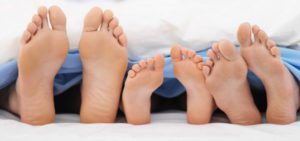 ✽  Put your legs on pillows to raise them above your heart while lying down. ✽  Exercise your legs. This helps pump fluid from your legs back to your heart. ✽  Follow a low-salt diet, which may reduce fluid buildup and swelling. ✽  Wear support stockings (sold at most drugstores and medical supply stores). ✽  When traveling, take breaks often to stand up and move around. ✽  Avoid wearing tight clothing or garters around your thighs. ✽  Lose weight if you need to.
FEEDBACK FROM PRP PATIENTS
---
SYNONYMS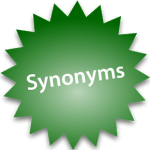 A synonym is a word or phrase that means exactly or nearly the same as another word or phrase in the same language. The following are synonyms provided by PRP patients and caregivers synonymous with pityriasis rubra pilaris or its acronym: PRP.
Alien  ✽  Atrocious  ✽  Bizarre  ✽  Consuming  ✽  Costly  ✽  Cruel  ✽  Cruel and unusual punishment  ✽  Debilitating  ✽  Depressing  ✽  Despicable  ✽  Destructive  ✽  Devastating  ✽  Disgusting  ✽  Disruptive  ✽  Evil  ✽  Exasperating  ✽  Exfoliating  ✽  Exhausting  ✽  Frustrating  ✽  Game-changing  ✽  Gross  ✽  Gruesome  ✽  Heartless  ✽  Horrible  ✽  Horrific  ✽  Incessant  ✽  Itchy  ✽  Life-sapping  ✽  Maddening  ✽  Merciless  ✽  Monstrous  ✽  Mysterious  ✽  Nightmarish  ✽  Overwhelming  ✽  Painful  ✽  Prutrid  ✽  Punishing  ✽  Relentless  ✽  Red Menace  ✽  Red Bastard  ✽  Ruthless  ✽  Shedding  ✽  Torture  ✽  Traumatic  ✽  Ugly  ✽  Unrelenting  ✽  Unwelcome  ✽  Wretched
If you are a PRP patient or PRP caregiver and would like to submit your own synonym for inclusion in this list, please email
editor@prpSurvivalGuide.com
.
TTTTT
---
TAKE CHARGE
---
TYPES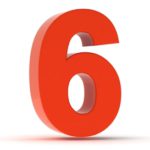 The initial five classifications of 
pityriasis rubra pilaris, 
were presented to the British Association of Dermatologists in 2003 by Dr. Andrew Griffith, a well-respected London-based dermatologist. His classifications reflected 35 years of diagnosing, treating and researching PRP and have been universally accepted by dermatologists worldwide. According to Griffiths, the PRP patient population can be divided into two categories based on the age of the patient when the symptoms of PRP first appear:
✽  Adult Onset PRP
✽  Juvenile Onset PRP
Griffiths further divides the PRP patient population into FIVE  types.
Adult Onset PRP
✽  Type 1 — Classical Adult Onset PRP
✽  Type 2 — Atypical Adult Onset PRP
Juvenile Onset PRP
✽  Type 3 — Classical Juvenile Onset PRP. Usually occurs between 5 and 10 years old
✽  Type 4 — Circumscribed Juvenile Onset PRP. Occurs in pre-pubertal children. Usually confined to palms, soles, knees and elbows
✽  Type 5 — Atypical Adult Onset PRP. Sometimes inherited; occurs at birth or early in childhood
HIV-Associated PRP
✽  Type 6 was added subsequent to the introduction of Griffiths' five classifications. HIV-Associated PRP is characterized by the presence of HIV infection. A Type 6 diagnosis is extremely rare and statistically excluded from patient population estimates.
Editor's Note: No one seems to have taken credit for adding Type 6 to the list. Why is that? Could Type 6, HIV-associated PRP actually be Type 1, Adult Onset with HIV as a comorbidity? In medicine, comorbidity is the presence of one or more additional diseases or disorders co-occurring with (that is, concomitant or concurrent with) a primary disease or disorder. We will keep asking dermatologists until we get an unambiguous answer.
UUUUU
---
UNICORN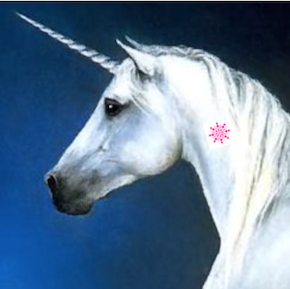 Why should the mythical unicorn be designated as the official mascot of the Global PRP Community? It's all about the horn.
According to Mythology.net,  unicorn is a legendary creature known to possess magical abilities. "The unicorn was highly sought after in many cultures – especially European cultures that hoped to gain some of the mythical powers of the beast.
It is written that those who drank from its horn were thought to be protected from stomach trouble and epilepsy. Moreover, the horn had the ability to purify water and serve as an antidote to poison."
Given the fact that PRP has no guaranteed cure, perhaps we should be on the lookout for a unicorn. What works for one may not work for all, but if we can capture a unicorn there are over 2,000 PRP patients in the PRP Global Database who should want a crack at that horn.
Editor's Note: Please note however, that the medical claims associated with the unicorn's horn have not be substantiated by the Federal Drug Administration or the independent research. 
VVVVV
---
VACUUM CLEANERS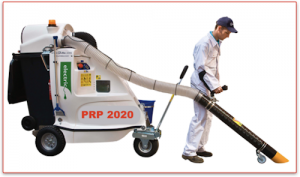 While writing this entry for the PRP Glossary on the subject of vacuum clearers, e.g., Dyson, Meile, Romba, Hoover, DustBuster, etc., I looked up images and stumbled upon a vacuum cleaner that made me chuckle. Consider this "just for fun". INTRODUCING the PRP 2020@ — a revolutionary, 100% electric vacuum cleaner helping to keep the homes of PRP patients free of shedding skin. Every day, PRP patients shed up to two cups of skin. This eco-fr
iendly and ergonomic vacuum cleaner provides a new weapon and peace of mind for PRP patients and caregivers. The PRP 2020® is compact enough to fit into the tightest corners and recesses, picking up everything in its path, including discarded nitrile gloves and empty containers of topical ointments and creams.
---
VENTING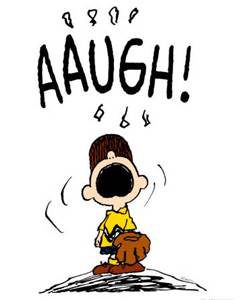 A spontaneous effort by a PRP patient or caregiver in pain, whether that pain is physical or mental, real or imagined. The objective of venting is to elicit an immediate and empathetic response from any passerby in the Land of Chat. Venting is an important part of the healing process but should not be shared with passersby at Walmart or Target. When venting in the Land of Chat, the outpouring of support is predictable. Expect cyber hugs and words of encouragement from veteran ventors. Or is it venters?
WWWWW
---
WHAT WORKS FOR ONE DOESN'T WORK FOR ALL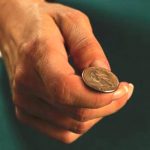 Dermatologists typically follow a stepped treatment protocol. At UT Southwestern (Dallas), they begin with acitretin (assuming liver functionality is not an issue). In my case, if the acitretin regimen had been unsuccessful, my next step would have been methotrexate. PRP patients have different protocol when the first medication is unsuccessful for whatever reason, e.g., the symptoms are unchanged or side effects become destructive to body, mind or spirit. Over the years the PRP community has come to recognize a truism: "What works for one doesn't work for all." Fortunately, something seems to work for everyone — sort of. The challenge is not only finding the treatment protocol that works, but a treatment protocol that is available. Available sometimes means that it affordable. Members of the PRP Facebook Support Group routinely use the forum to research the efficacy of specific drugs and then share that information with their dermatologists.
---
WHY?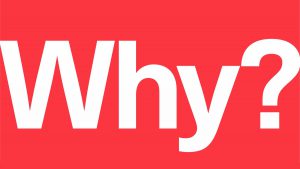 x
"Why?" is the question that every PRP patient and/or caregiver should ask their dermatologist makes, what I would call a medical pronouncement, e.g., "I am prescribing acitretin." Questions do not threaten the authority of a healthcare professional. Rather, questions demonstrate that you are engaged in the treatment plan you are expected to follow. For example, when I was prescribed medications.
Dermatologist: I am prescribing acitretin, 25mg daily. xxxxxYou: Why?
Dermatologist: I am prescribing Clobetasol and urea lotion for the palms of your hands and the soles of your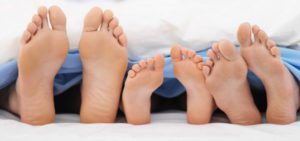 . xxxxxYou: Why
Dermatologist: I am prescribing Desonide for your face and ears. xxxxxYou: Why?
Dermatologist: I am prescribing triamcinolone. xxxxxYou: Why?
When my family asked me about my PRP treatment plan, I had answers.
x

Have five questions ready to go
x
Don't be afraid to ask questions. In fact, you should have five questions ready for your dermatologist, dermatology physician assistant or the dermatology nurse on every clinic visit. It took me three clinic visits (during the first six weeks) to train my dermatologist to expect a Q&A period after he finished what he had to do.
x

Murray R
(British Columbia, Canada) adds: "Write down the dermatologist's answers. When you get home, copy everything in a word document.  On the next visit, print out the journal, add any unanswered questions and new ones and take it with you to the dermatologist's office. When your dermatologist sees that you are serious about the end-of-clinic questions you ask, the answers will get better.
•  A •  B •  C •  D  •  E •  F •  G •  H •  I •  J •  K •  L •  M •  N •  O •  P •  Q •  R •  S •  T •  U•  V •  W•  X • Y •  Z •
lea
---
ve