From the Editor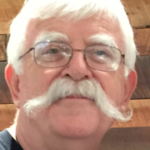 When we think about the treatment of pityriasis rubra pilaris, we think retinoids, immunosuppressants, biologicals or no meds at all. Every so often a new members asks about the efficacy of prednisone and the Land of Chat comes alive.
Initially posted in December, 2018, it occasionally "pops up" when someone stumbles upon it.
Of the 45 respondents, 42 (93.3%) registered a negative comment. While a cohort of 100 would have been more desirable, the response from the patient perspective was clear.
From the patient perspective,
prednisone is contraindicated for PRP
PRP patients and caregivers are familiar with the PRP treatment mantra: What works for one doesn't work for all. However, the question is not whether prednisone is a viable treatment option for PRP. A better question may be: Should prednisone ever be prescribed to patients diagnosed with PRP?
The insights and experiences of PRP patients and their caregivers must be harvested and shared. The PRP community must develop effective channels of communication to the following:
All dermatologists currently treating patients diagnosed with PRP
Dermatology departments in teaching hospitals
Society of Dermatology Physician Assistants
Dermatology Nurse's Association
American Academy of Dermatology
As of August 15, 2021 there are 2,623 members of the PRP Facebook Community representing 2,272 PRP patients. If you are a "PRP Facebooker", you may CLICK HERE to access the original post. However, for the 341 PRP patients who are not not members, the following is a recap of the feedback. Feel free to Leave a Reply below to add your insights and observations regarding prednisone.
---
INITIAL POST
Eva B (Georgia, USA) My dermatologist wants to start me on 5mg of prednisone. Anyone have advise on if this is advisable for PRP? Don't want to take it if it won't help. I'm in early stages of another round of rash after being in remission for a couple of years. My original dermatologist retired.
---
41 NEGATIVE  COMMENTS (93.2%)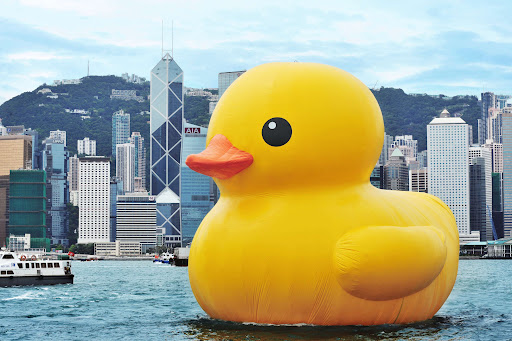 (1)  Bill M (Texas, USA) 👎 I was misdiagnosed with seborrheic dermatitis in early September 2012, and prescribed ever-increasing amounts of prednisone for two months. At 3:00 AM on November 8, my first 60mg dose of prednisone "kicked in" and  I was visited by a 20-foot rubber duck and hospitalized for six days. Twenty days later I was properly diagnosed with PRP. A misdiagnosis can, too often, result in mistreatment and incarceration…I mean, hospitalization.
(2)  Jan T (New Jersey, USA)👎 I went to the doctor so early. My rash was limited to a few spots on my chest and neck. I was prescribed prednisone when they didn't know what I had. Hence the trial of prednisone. Apparently prednisone works like magic on many rashes. In my case it was  stopped when they determined I had PRP. Prednisone is not good if you have osteoporosis and can cause or worsen cataracts. Not worth it in my case, as I have both — especially since it didn't help the PRP rash one bit. Prednisone didn't do a thing — either bad or good. I didn't develop erythroderma until I'd been off the prednisone for a full two months, so I don't think they were related in my case.
(3)  Lorna R (Oregon, USA) 👎 If indeed you have PRP, conventional wisdom seems to be, steroids are not beneficial. Steroids are not effective in the treatment of PRP. It will be effective perhaps if you have some other inflammatory disorder. It is crucial you have the correct diagnosis to begin with. I trust all other causes have been eliminated?
(4)  Diane S (Arizona, USA) 👎  Before I was diagnosed with PRP, they thought I had eczema or psoriasis and prescribed the prednisone. When I went to the doctor who diagnosed me, he said the prednisone was the wrong drug. Ditto to what people are saying above. My derm told me that it would get worse before it got better once I went off the prednisone. And it sure did. But at least then the diagnosis was definitive.
(5)  Glen M (Illinois, USA)  👎 Prednisone is counter indicated for psoriasis a very close relation of PRP as it can truly exacerbate it ie erythroderma. Amazing consistency yet so many get this as treatment. The big question we need to ask the dermatology community is why is this being used since it is counter indicated according to treatment guidelines and derm experts?
(6)  Gayle F (California, USA) 👎  Before doctors knew what it was, I was on very high dose of prednisone for the itch. It did not work at all and made me in a huge fog. weaned myself off.
(7)  Holly K (Pennsylvania, USA) 👎 Didn't do much for me
(41)  Russ D (England, UK) 👎 👎 Prednisone full dose according to my dermatologist was the thing that made me erythmadermic so quickly. He told me that anyone with psoriasis or PRP should never be given it