When the PRP community howls at the moon, we are often thinking  about hands. Howling Hands is the Index Page for other topics related to hands, e,.g., fingers, fingernails, palms, gloves, dexterity, appearance, itch relief, etc.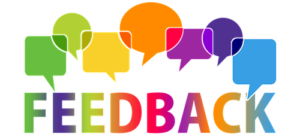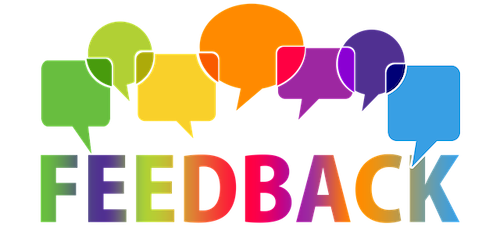 On June 26, 2018 Beth R from Bristol, England posted the following:
"I still have very thick leathery palms and soles but it is the hands that drive me nuts. I know I'm very lucky that they no longer peel but unless I wear plastic bags 24/7, I have very reduced movement (not to mention super clumsy butter fingers. Does anyone think it might be a good idea to dry them out, i.e.,  stop the gloves for a day or so and see if they crack and peel. I will find that really hard as I depend on the gloves. But, I've felt them off for a couple of hours today without creaming and they seem to be peeling a little. They feel like they need a big peel."
Here is the feedback she received. Please use "Leave a Reply" to chronicle your PRP-related experiences.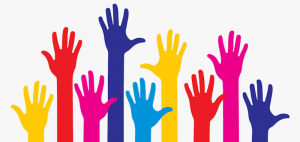 ---
Brian S, Lutherville, Maryland, USA
About 15 months ago my dermatologist prescribed Mometazone ointment to use on flare-ups. Since I applied the ointment with my hands, they also soon cleared. I haven't needed to sleep in gloves in over a year. It's pretty amazing. Mometazone is a corticosteroid. My doctor chose mometazone because it was in "a different yet complimentary group of steroids." It just meant that it wouldn't have adverse reactions with other medications I'm taking.
---
Camille S, Tampa, Florida, USA
My hands are very similar. Very uncomfortable, thick and dry. I put on Vaseline or lotion and then wear the blue nitrile gloves and that helps while I'm wearing them. But once they are off, they dry up again within five minutes. It sucks.
---
Cindy W, Watertown, New York, USA
I use Clobetasol ointment (RX) and wear nitrile gloves at night. Usually gives me some movement for most of the day.
---
Jan T, Ringwood, New Jersey, USA
My nurse suggested betamethasone and the nitrile gloves for the last remnants of dry orangey skin for me, and it either worked or else it was going to go away on its own. Everything I touched felt soft as a kitten. My hands gradually improved but it took over a year.
---
Lisa F, Gering, Nebraska, USA
I used a pumice stone. Had to wear gloves for months. Everything I touched felt like cotton. It's a phase that will pass. Hang in there!
---
Teresa S, Iowa City, Iowa
Now that my hands are better on isotretinoin, my hands feel soft but everything I touch to me feels much coarser and rough.
---
Abbie C, San Antonio, Texas, USA
I used castor oil and white cotton gloves at night.
---
Lorna R., Eugene, Oregon, USA
Wear nitrile gloves.You will be able to use your hands and fingers. I wore them 24 hours, 7 days a week. A Godsend for me.
Hi Beth, sorry to hear you are having problems with your hands. Putting my biochemists hat on, what you need is something that will soften the excess skin. Keratin is made of protein and is really tough and difficult to degrade. One option would be to use a handcream with a high urea content (the higher the better). Urea in high concentrations acts to disrupt the hydrogen bonds that hold proteins together. Using a high urea content cream would help to soften the thick skin on your palms. I have found one product – see Eucerin UK 
To chemically remove skin will be difficult without causing damage to underlying tissue. There are enzymes called proteases that are used clinically for cleaning wounds and removing dead tissue (debridement agents). I don't know if they would work with hardened skin, but might be worth mentioning to your dermatologist.
---
Beth R, Bristol, England, UK
Thanks Steve B! That's very reassuring as I ordered a tube of urea cream late last night! My hands definitely need some sort of debridment so I will leave the gloves off in the run up to my next appointment and hopefully let them see how problematic they are. I'm fine at home, and luckily work from home, as I just keep gloves on. But I'm planning a holiday next week (hoping the sun and sea air may help) and sorting out my hands is top of my checklist… buy sunblock check… debride hands check…
---
Jan T., Ringwood, New Jersey, USA
What I wore to a wedding last year in April. My hands weren't just dry, they were orange and painful. I wore these over white latex-type gloves so I could still slather with ointments (not my ubiquitous blue nitrile ones which were so much more comfortable).
---
Deidre H, Houlma, Louisiana, USA
I know how you feel. I just recently quit wearing gloves altogether, unless fooling with chemicals. My nails are coming back and hands dry but I can handle it!
I used to put woolly gloves over plastic ones in the winter and it worked well. I might try that!
---

More Howling about hands
Does anyone have very itchy palms and hands? I've had this over the last couple of days and wonder if this is common.
---
Jeannine E, Clearwater, Florida, USA
Its common with me. My hands still go through phases after five years. At this moment, my fingernails on right hand and fingers are causing problems. It gets better, then it will pop up somewhere else on my body. Good luck to you.
---
Shirley M, Hutchinson, Texas, USA
I've had this intermittently. They clear then become aggravated again. Currently am dealing with the itchy palms and splitting fingers. All of my fingernails appear to be coming off also! Diane SneddenGel ice paks, lavender oil in lotion such as Renew from Melaleuca, daily antihistamine? Gloves and lotion at night Diane FerronFunny you should ask. Yesterday morning in the shower I thought maybe I could stop the medicine. Yeah all day in work my palms and tops of my feet itched. Silly me getting ideas.
---
Charity L, Lucedale, Mississippi, USA
My hands itch all the time. Then they start swelling. Hope it gets better for you
---
Judi T, Billings, Montana, USA
Mine itch all the time. Plus they get really tender.
---

More Howling about hands
So I am one year and seven months in and my palms are thickening and when you touch or squeeze hands it hurts, almost like an abscessed tooth. Anyone else, suggestions?
Yasheka S, Syracuse New York, USA
The same for me. I lubricate them with Vaseline 
Lorna G, Southport, England, UK
I had this from onset with typical orange tint. Minimal now I am on medication.
Curt M, Baltimore, Maryland, USA
I agree. My fingernails keep bleeding and I hesitate to shake hands.
Jan B, North Carolina, USA
Same with me. Ring and middle finger, right hand. My joint is slightly swollen, any pressure hurts. When I wake up (from many naps) or overnight, it is tight and feels arthritic.
Richard L, Lansdale, Pennsylvania, USA
Unfortunately, you may have to lubricate/medicate and wrap….possibly for a long time depending on how bad it gets. I was that way for months.
Kendra H, Stockton, California, USA
Nitrile gloves. Slather hands with creamy goo of your choice and put on gloves. Make sure your hands are clean.
---

More Howling about hands
This time… Fingernails
ON TUESDAY, MARCH 24, 2014 AT 3:40 PM (CST)A SINGLE QUESTION was posted TO PRP SUPPORT GROUP SUBSCRIBERS (EMAILERS) AND PRP FACEBOOK MEMBERS (FACEBOOKERS):
---
QUICK QUESTION RECAP: What happened to YOUR fingernails?
When I was a Newbie (November 2012 to August 2013) I had many questions but never got the A to Z answer I sought. Typically I would get A, B, F, L, R, S and W. What I learned would certainly help, but I was always left lacking a full and cogent A to Z response. So, my Quick Question last Tuesday was asked to solicit anecdotal information from the real PRP experts—YOU—to help me determine the scope of such an article for Newbies. Incidentally, my Newbie-ness ended on the one-year anniversary of my PRP onset. I was out of Hell & Agony but still had eight months before taking the off-ramp to the road to Remission. TOTAL NUMBER OF RESPONDENTS: 46. Emailers: 21 (45.7%); Facebookers: 25 (54.3%)
✽ Descriptive words: thin, weak, thick, super thick, too thick to cut, ugly, bent upward, curled down, peeled off, fell off, gnarly, inflamed nail bed, disappearing cuticles, detachment from the nail bed
✽ Color: yellow, yellowish, yellowish-brown
✽ Pain: from pressure, from snagging, from nail lifting off of the nail bed, hang nails
✽ Appearance: ridges, sharp ridges like razor blades, pits, splitting, splinter hemorrhages, dips, lines, cracked, brittle
✽ Impact on daily functions: opening jars, opening individual string cheese snacks, inability to pick up a debit cart at the Walmart checkout stand and asking the cashier to help you which provides the opportunity to tell her that you have a non-contagious skin condition called pityriasis rubra pilaris and that she is in the presence of one of the 792 active PRPers in the United States, one of the 65 in Texas and one of the 16 in the Dallas/Forth Worth Metroplex. The next time you see her she says, "Hi Bill".
✽ Outcome: grew back slowly, grew back quickly, normal like before PRP, different
✽ Helpful Hints: Nitrile gloves, emery boards, a variable speed Dremel rotary tool on low speed with a 1/2 inch, 120-grit or finer sanding drum. (Extreme Caution Required and for legal reasons, not recommended by yours truly)
✽ Cause of fingernail problems: Soriatane/acitretin, PRP
A Newbie needs to know that not all of the fingernail experiences referenced above happen to one person. It's like a combination plate at a Mexican restaurant: you can pick three, e.g., enchilada, taco and a beef burrito. Unfortunately, PRP patients don't get to choose. There was a reason I never got the A to Z answers I sought. We don't experience A to Z. Rather, we get A or B or F or L or R or S or W or some combination. We never get A to Z. Thanks for helping me get closer to the A to Z of fingernails.
---

More Howling about hands
---
ORIGINAL POST — Tierney R, Virginia Beach, Virginia, USA
June 19, 2017
I am losing my fingernails. Has anyone else lost their's and willing to talk about it?…Mine, 4 of them, have gone down to the very bottom layer and are tender. Two have ridges and are thick and "funky" looking. Four are shaped normal but are riddled with white down the middle. The 4 that are "gone" are useless…..can't scratch with them because of the thinness and pain.
---
Kendra H, Stockton, California
Mine went very weird, but never full went away. Ridges first, then lots of buildup under them (white, probably skin). They got farther away from my fingers at the tips, and were soft.
---
Gary R, Port Perry, Ontario, Canada
My fingernails are continuing to thicken underneath and still growing towards the base. The actual nail is thin and razor sharp. I've inflicted many tears scratching without my gloves on. Black lines are also appearing further down. They're very tender. Seem to be just hanging on by a thread down the sides.
---
Judy Z, Norfolk, Virginia, USA
Rob's are just the opposite. They grow in really thick and it takes forever to cut them so he keeps them cut to the quick but oh those toenails! They just seem to grow and prosper and dig at me at night lol. Do you think it is a vitamin deficiency or drugs?
---
Karen A, Sarasota, FLorida
Here are what mine look like lifting thick crooked and thick lots of skin under neath. Ugh!
---
Allison M, Erie, Pennsylvania, USA
Had my nails get majorly pitted but not lost
---
Jan T, Ringwood, New Jersey, USA
My fingers are super tender. The fleshy tips of my fingers are pointed too.
---
Steven C, Glenrothes, Scotland, UK
Mines were very thick and yelow and very distorted my toe nails have gone worse than my finger nails i think they are going to come of
---
Deidre H, Houlma, Louisiana, USA
When my fingernails fell off it was like the top layer only leaving a nasty looking nail underneath. They are very tender.
---
PeggySue L, Bay City, Michigan, USA
My husband has lost all of his and the fingers are quite painful. Can't open packages or button his shirt.
---
Tami C, St. Paul, Minnesota, USA
I lost all my toenails and the soles of my feet. My fingernails were very long and discolored.
---
Jean C, Florida, USA
What a mess this disease creates! I had issues with fingernails and toe Nails! Once on Humera things did settle Down! No one's seems to know exactly what will Happen! I think that every case is Different! The doctors just take pictures and Biopsies and say oh My! You are in my Prayers! Oh and sometimes the only way we can get disability is through an attorney! I think the system is set up this Way! Good Luck!
---
Missy E, Denton, North Carolina, USA
My fingernails never got thick or changed too much but the quick kept moving further & further down. Stopped with about 1/4 still attached and I went into remission after a year or so. Thankfully I never lost them!
---
Sue Q, San Diego, California, USA
Ron lost his fingernails, toenails, eyebrows and hair on head and all over body. These were among his earliest whoosh of symptoms, after the flaking began in earnest. His nail loss on hands was especially hard to deal with as hands became so sensitive where nails had protected them, so he used his hands and fingers much less. Eventually, they returned, but not until the passage of time and probably presence of Stelara (three shots 3 shots over four-five months)
---
Marion H, Munich, Germany
My fingernails have turned black and hurt. I don't know why yet!!!
---
Richard L, Lansdale, Pennsylvania, USA
All gone from midway out … a many month process A few had black spots. Bill M told me recently that is was 6 months after his remission before they came back
---

More Howling about hands
September 18, 2019
I am curious to know if anyone has trouble with penmanship since getting PRP. My hands no longer have the thick orange skin but I have a problem holding a pen and very little coordination when writing. My signature is almost illegible.
---
Stewart L, Portsmouth, New Hampshire, England, UK
Yes, Hands lost power and brain fizzle I called it. I used gloves for help with grip but the rest is protein rich food and hydration, feed the brain and rest.
---
Daniel H, Asheville, North Carolina, USA
My hands haven't been right since the flair up. Feet either. The brain fizzle seems to slowly going away tho
---
Tammy O, Clear Lake, Iowa, USA
Yes! I always say that if I want to know what kind of day I'm having, check out my hand writing. What used to be pretty decent, now is barely readable at times.
---
Barbara F, St. John's, Newfoundland, Canada 
Nice to know I am not alone with this problem. Hope it resolves soon.
---
Doreen A, Bradenton, Florida, USA
My hubby is always dropping things.
---
Barbara F, St. John's, Newfoundland, Canada 
Doreen Alcorn me too.
---
Pam A, Tavistock, Devon, England, UK
Poor dexterity and grip so holding pen tricky. I also cannot do anything fiddly like lids or packets knots and fastenings. Fingertips numb and dehydrated
---
Barbara F, St. John's, Newfoundland, Canada 
My fingertips are numb and sore if that makes sense. I always thought if something was numb there was no feeling.
---
Tammy O, Clear Lake, Iowa, USA
I even like to use dishwasher and laundry pods so I dont have to mess with the caps.
---
Pam A, Tavistock, Devon, England, UK
My nails are inflamed and tips of fingers sore then pads numb.its not good.
---
Jeff T, Putnam, Connecticut, USA
i keep a needle nose pliers in the kitchen drawer and use it for everything… couldn't pick up a things off the floor when i drop them without it!
---
Shirley M, Hutchinson, Kas=nsas, USA
I also have that problem. For me exercising my fingers helps. I didn't realize it until I HAD to do some typing one day. As I was working I found my hands and fingers were more flexible. Didn't help with finger tip numbness tho.
---
Deidre H, Houlma, Louisiana, USA
My joints hurt and have problem holding things.
---
Lynn L, Maplewood, New Jersey, USA
My hands were always kind of slippery. I couldn't open jars either.
---
Phil W, Albany, Western Australia, Australia
Same….I work as a technician, so constantly frustrated not being able to feel/hold small parts.
---
Curt M, Baltimore, Maryland, USA
I'm so glad you mentioned that. I have noticed a struggle with my penmanship lately as well. I didn't make the connection until now.
---
Peggy W, Hermitage, Tennessee, USA
The shaking  hands too.
---
Barbara F, St. John's, Newfoundland, Canada 
Shaking hands are part of it for me as well.
---
Tierney R, Virginia Beach, Virginia, USA.
I have Juvenile Onset PRP (age 60 now) and the worse my hands are the harder it is to get them to grip on to stuff. I've been having my husband open a lot of things for me, and cutting my food up into pieces. Very frustrating.
---
Barbara F, St. John's, Newfoundland, Canada 
I feel your frustration. Sometimes I just throw my hands in the air out of frustration. My friend suggested I should get a sippie cup so I won't spill my coffee anymore.
---
Peggy W, Hermitage, Tennessee, USA
Have you looked into adaptive products for arthritis? I use a ring-top can opener and I think my next purchase might be silverware with built up handles.
---
Tierney R, Virginia Beach, Virginia, USA
Thank God I have a semi-retired husband who helps me a lot. I couldn't do it all without him.
---
Barbara F, St. John's, Newfoundland, Canada 
My husband is retired and it would be very difficult without his help and encouragement. I am very fortunate to have him in my life!
---
Donna P, Camdenton, Missouri, USA
Yes I have this problem. I also have arthritis in my hands. I keep a couple of pairs of pliers & kitchen shears available in the kitchen. Helps me get into stuff
---
Jean N, Danvers, Massachusetts, USA
I do the same thing. Can't open any jars unless I use dollar store rubber jar openers.
---
Janell P, Forgan, Oklahoma, USA
Yes, absolutely awful handwriting.
---
Teri R, Ft. Wayne, Indiana, USA
Weak and tremor primarily in left hand. Luckily I'm right handed so no problem writing.
---
Barbara F, St. John's, Newfoundland, Canada 
I understand totally. Nitrile gloves are one of my best friends. Carry a supply with me all the time. I am now using small rubber bands around my pen to keep my fingers from slipping down the pen. Helps somewhat but my writing is horrible.