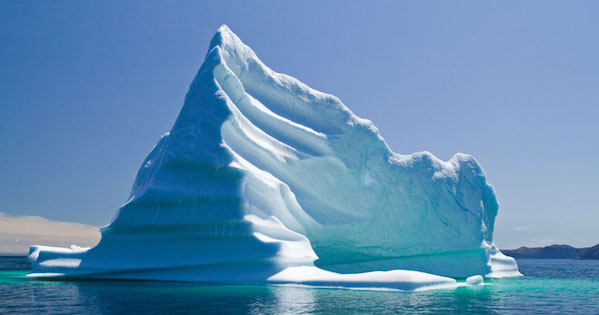 From the Editor…
According to an article written by Alexandra Sufferlin, a writer and producer for Time Healthland and published on April 24, 2013, diagnostic errors are the most common type of medical mistake. In fact, missed diagnoses out-ranked medication overdoses and surgical mistakes in causing the most patient harm. She writes:
When Dr. David Newman-Toker was a medical resident at a Boston hospital, he witnessed what he calls tragic cases in which otherwise healthy people suffered serious consequences from misdiagnoses that could have been prevented.
Newman-Toker, now an associate professor of neurology at the Johns Hopkins University School of Medicine, recalls an 18-year-old aspiring Olympic skater who fell on a ski slope and came to the hospital with weakness on one side of her body and a headache. She was told she had a migraine and was sent home. Six days later, she returned to the hospital after a stroke compromised the entire right side of her brain. He also remembers a hardworking janitorial immigrant in her 50s who came in with chest pain. She was seen multiple times at multiple hospitals and everyone missed that her chest pain was caused by compression from her spinal cord. By the time it was recognized, she was a paraplegic.
Not every visit to the hospital has a happy ending, and neither does every misdiagnosis lead to severe harm, but Newman-Toker's personal experiences motivated him to improve medical misdiagnoses, which he says are not only common, but preventable in most cases. To gain more knowledge about the scope of medical diagnostic errors in the U.S., Newman-Toker and his colleagues reviewed 25 years of medical malpractice claim payouts and reported their findings in the journal BMJ Quality and Safety.
To make their estimates, the investigators studied medical malpractice payment data from the National Practitioner Data Bank, an electronic collection of all malpractice settlement payments made by practitioners in the U.S. since 1986. They found that diagnostic errors were the most common source of the payments, the most costly and the most dangerous when it came to patients' health. Such errors, which included diagnoses that were incorrect or delayed — were most likely to result in death than other sources of malpractice suits such as surgical mistakes or medication overdoses.
The Diagnostic Iceberg
"People who study diagnostic errors have known for many years that diagnostic errors are the bottom of the iceberg. The tip of the iceberg is what we have been focusing on for the last decade, which is reducing medication errors and on-site surgeries. These are important problems, but they are not as big a problem in terms of their overall public health burden as diagnostic errors are," says Newman-Toker.
The most common diagnostic errors were missed diagnoses, compared to those that were late or incorrect. "There are many missed diagnostic opportunities. That is, places where we know enough to get the right answer, but we don't. Those missed opportunities, particularly the ones that result in harm, either death or disability, are the ones we are most worried about," says Newman-Toker.
Addressing ways to improve on missed diagnoses, however, is challenging. The reason that medication mistakes and surgical errors have been confronted first is related to the fact that diagnoses are less objective, and more subjective. Determining whether a doctor's assessment of what is making a patient sick is a combination of art and science, which makes diagnoses more uncertain than treatment, says Newman-Toker. For instance, doctors can give a patient a drug and figure out by their symptoms whether or not they are allergic, but when a patient comes in with dizziness or chest pain, the spectrum of conditions behind those symptoms can be overwhelming. "It's a tougher task at the end of the day," says Newman-Toker. "There is imperfect scientific knowledge, as in we just don't always know what the diagnosis is, or we don't have the technology to diagnose things on the first day they exist. We don't have the technology to diagnose breast cancer when the first cancer cell appears."
In the current era of health care reform, and in an effort to make services more efficient, doctors also walk a fine line between making a correct diagnosis without overusing diagnostic tests, which have resulted in major health care costs. A recent study showed that if doctors were shown the prices of the tests they order, they may become more cost efficient.
"We have to start measuring and tracking diagnostic error. We have to start applying research funds to improve research in this area to bolster what we are doing clinically. We have to make this more transparent than it has been and we need public reporting, we need required metrics, we need regulatory requirements and we need policy," says Newman-Toker.
More research is also needed to provide better diagnostic tests that will improve their accuracy, especially for conditions with generalized symptoms. With so much focus on new treatments, research and innovation has shifted away from the importance of diagnosing conditions first. "Treatment starts with diagnosis. If you don't get the diagnosis right, you can't get the treatment right. And yet no one is working on it," says Newman-Toker.
According to Dr. Hardeep Singh, a patient safety researcher at the Houston Veterans Affairs Health Services Research Center of Excellence and assistant professor of medicine at Baylor College of Medicine in Houston, more research on diagnosis errors that occur outside of  malpractice claims is also necessary. "We need to do more research to understand the contributory factors and we need to study and implement preventive strategies," says Singh. He is currently working on refining electronic health records in order to improve follow-up and tracking of abnormal findings on test results.
Other health experts point to more systemic changes that also need to occur before significant progress in reducing misdiagnoses can happen. Ensuring that patients see their physicians regularly, and that they see the same doctor consistently so both parties are familiar with the patient's medical history, could help. "The current fragmentation of our health care system makes these errors more likely," says Dr. Richard Anderson, chairman and chief executive officer of The Doctors Company, the nation's largest medical malpractice insurer and former chairman of the Department of Medicine at Scripps Memorial Hospital. "The commendable core of the patient safety movement is that we need to get away from the notion that a single doctor screwed up. The medical system needs to function much more reliably so that the health care system and the medical system work successfully to get patients through all the different interfaces."
The Johns Hopkins researchers say hospitals should be required to track and report their misdiagnoses, and health care research dollars need to be invested in understanding how to avoid them. "I think that we, as a medical profession and as academic researchers, really have to provide the relevant information to policymakers to say: 'look, this is money coming straight out of your pockets and your constituents are being harmed, and you need to take this seriously. Because we have ways to solve this problem," says Newman-Toker.
As published in On the Road… June 2015
---