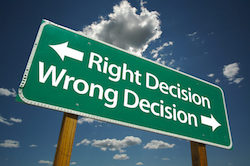 When your dermatologist entered the diagnostic code L44.0 into your medical record, the diagnosis of pityriasis rubra pilaris became official. If you now question the accuracy of that diagnosis — for any reason — ask your dermatologist to confirm the following:
❏  What SPECIFIC clinical observations were made that supported the "official" diagnosis of PRP?
❏  How was the biopsy performed and by whom, e.g., technique, location, number of samples?
❏  What confirming statement — in writing — did the dermatopathologist make in support of those clinical observations?
Food for Thought
Every so often a diagnosis of PRP is rescinded in favor of another malady. Just as psoriasis or dermatitis can mimic PRP and delay diagnosis and treatment, PRP can mask other diseases, including Sézary syndrome (Cutaneous T-cell Lymphoma). An adult diagnosed with PRP — unresponsive to standard PRP treatment protocols — should share those concerns with their dermatologist.
A possible path forward PRP patients might consider after an extended period of no improvement (one year anniversary): a biopsy to specifically rule out CTCL. Share your concerns about a misdiagnosis with your dermatologist.
---