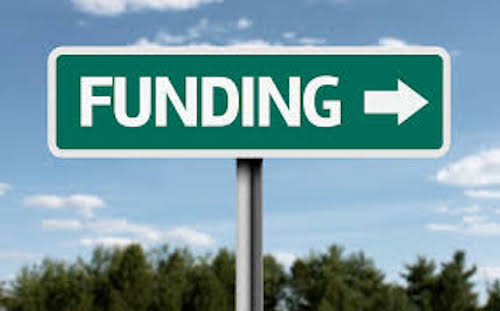 Original Post Revised as of 04/05/2018
It took 3 days and 16 people to raise $1,225 in October, just enough to pay for the Rare Skin Disease Referral Initiative's  initial mailing of "advocacy packets" to 88 teaching hospitals in the U.S. Bravo to all. The PRP Alliance needs another group of PRP patients and caregivers to step up and support the most important projects and activities of 2018. The new goal is $3,600.
✔︎   Constant Contact (annual cost): $840
The PRP Alliance pays a fee for the technology we use to gather and process the Worldwide PRP Census as well as manage the create and distribution of emails 
✔︎   National Organization of Rare Disorders (annual dues): $50
NORD is one of the most important allies we have developed over the past four years. PRP patients and caregivers seeking information about PRP will find a 5,000-word PRP Report — a coverture of the PRP Alliance and NORD.
✔︎   Coalition of Skin Diseases (annual dues): $200
As a CSD member, the PRP Alliance has been represented at the American Academy of Dermatology Association's Annual Conference in Washington DC. Travel and lodging are covered by the AADA, out-of-pocket expenses are reimbursed.
✔︎     Rare Disease Week on Capitol Hill: $2,010.
Rare Disease Week on Capitol Hill (February 25 to March 1, 2018) brings rare disease community members from across the country together to be educated on federal legislative issues, meet other advocates, and share their unique stories with legislators.  Learn More
Expenses include:
►  airfare: $400 ►  lodging: $1,260 ►  transportation to/from events: $150 ►  miscellaneous: $200.
✔︎     ReadyTalk Video Conferencing: $500
The use of video conferencing will become  increasingly import during 2018. Unlike Webex and GoToMeeting, ReadyTalk requires now downloading of applications. Simply click an invitational link and you will be part of the gathering.
RESULTS AS OF FEBRUARY 5, 2018
Thanks to the 84 contributors who donated a total of $5,710. We surpassed the goal by $2,010. Donations are still being accepted.
✔︎    Jandina G (Portland, OR)
✔︎    Richard L (Lansdale, PA)
✔︎    Janice & Ernie F (Plover, WI)
✔︎    Jessica H (Stone Mountain, GA)
✔︎    Janet B (Forest Lake, MN)
✔︎    Carel R (Surrey, British Columbia, Canada)
✔︎    Cheri H (Omaha, NE)
✔︎    Frank G (Fairview, NC)
✔︎    Ronald O (Sharpsville, IN)
✔︎    Derek S (Otterville, Ontario, Canada
✔︎    John K (Weston, CT)
✔︎    Mike W (Park City, UT)
✔︎    Eve J (Byron Bay, NSW, Australia)
✔︎    Leslie L (Colorado Springs, CO)
✔︎    Vincent F (Cape Coral, FL)
✔︎    Sylvia C (Wayne, NJ)
✔︎    Susan O (Amesbury, MA)
✔︎    Chelsea B (Othello, WA)
✔︎    Helen M (Madison, WI)
✔︎    Phil S (Chester, England, UK)
✔︎    Anita R (Pearl, MS)
✔︎    Corrine P (Toronto, Ontario, Canada)
✔︎    Eric S (San Luis Obispo, CA)
✔︎    Wayne M (Kyabram, Victoria, Australia)
✔︎    Jerry R (Sausalito, CA)
✔︎    David H (Scottsdale, Tasmania, Australia),
✔︎    Suzanne M (LaPlata, MD)
✔︎    Paula M (Los Angeles County, CA)
✔︎    Debra W (Winston-Salem, NC)
✔︎    Martin W (Wolverhampton, England, UK)
✔︎    Vickie B (San Diego, CA)
✔︎    Sandi H (Turtle Creek, PA)
✔︎    Aziz T (Laurens, SC)
✔︎    Diane H (Minneapolis, MN)
✔︎    Donna S (Beaumont Hills, NSW, Australia)
✔︎    Diedre H (Houlma, LA)
✔︎    Tierney R (Virginia Beach, VA)
✔︎    Bill M (Plano, TX)
✔︎    Elaine A (Reno, NV)
✔︎    Sara K (Miami,FL)
✔︎    Cay B (Berthold, CO)
✔︎    Darcy L (Colorado Springs, CO)
✔︎    Cami S (San Jose, CA)
✔︎    Sharlene C (Australia)
✔︎    Linda L (Somerset, CA)
✔︎    Roberta K (Sicklerville, NJ)
✔︎    Deborah C (Royal Palm Beach, FL)
✔︎    Marion M (Dublin, Ireland)
✔︎    Jan & Malcolm T (Ringwood, NJ)
✔︎    Joan P (Portland, OR)
✔︎    Mark & Paul A (Boston, MA)
✔︎    Joyce G & Stephen T (location n/a)
✔︎    Daina B (West Sacramento, CA)
✔︎    Jeff S (Dayton, OH)
✔︎    Nicola G (Bannockburn, Otago, New Zealand)
✔︎    Curt H (Santa Clarita, CA)
✔︎    Mark A (Boston, MA)
✔︎    Dan M (Rutland, VT)
✔︎    Burt U (Kenedy, TX)
✔︎    Gary R (Port Perry, Ontario, Canada)
✔︎    Megan Q (Grants Pass, OR)
✔︎    Carol K (Plano, TX
✔︎    Holly B (Boerne, TX)
✔︎    Jeffrey D (Rockwall, TX)
✔︎    Erin M (Boulder, CO)
✔︎    Lindsay S (Charlotte, NC)
✔︎    Beau R (San Francisco, CA)
✔︎    Stewart L (Fareham, England, UK)
✔︎    Sherilene G (Lake Jackson, TX)
✔︎    Stacy K (Hampton, VA)
✔︎    Mary H (Novato, CA)
✔︎    Pat N (San Diego, CA)
✔︎    Gena H (Merced, CA)
✔︎    John M (Sequin, TX)
✔︎    Edward B (Pacifica, CA)
✔︎    Carol F (Allen, TX)
✔︎    Pat W (Fort Townsend, MD)
✔︎    Jerry & Jodeen M (Dickinson, ND
✔︎    Guy F (Scaggsville, MD)
✔︎    Veronica L (Melbourne, Victoria, Australia)
✔︎    Ben J (Netherlands)
✔︎    Andre A (Lino Lakes, MN)
✔︎    Marion M (Dublin, Ireland)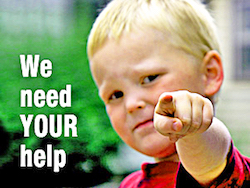 Click Here to donate to the 2017-18 PRP Worldwide Census effort