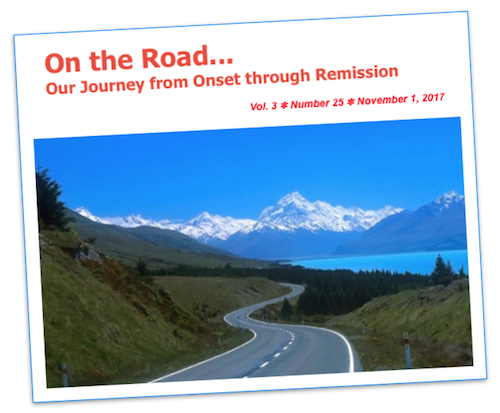 It was Thursday, October 1, 2015 when I posted the 24th and final issue of On the Road… on the PRP Alliance website. After writing 598 pages of "PRP stuff" I was ready to shift my focus to the PRP Survival Guide. No more self-imposed, end-of-the-month deadlines for me. Besides, I was in remission.
It has been over two years and I am still in remission — but eager to publish a newsletter for the PRP community.
I urge every PRP patient and caregiver who subscribes to On the Road…  to take the time to read what we publish and share your personal insights. PRP patients and caregivers live with PRP day in and day out. You are the subject matter expert for your version of PRP. We need to tell all our stories.
Bill McCue, Editor