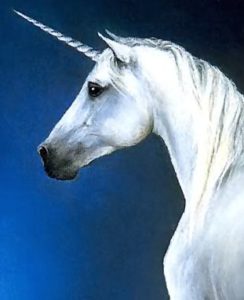 The rarity of PRP is a double-edge sword. On one hand we get the short end of the stick on research, access to drugs and access to a relatively small pool of PRP-savvy dermatologists.
On the other hand, when we reference an incidence rate estimated at "one in 400,000", we are on a par with the unicorn.
The Rare Diseases Act of 2002, signed by President George W. Bush on November 6, (the month and day we celebrate PRP Awareness Day), sets the "rare disease bar" at less than 200,000 people in the U.S. with an estimated 800 "active" PRP patients. Other nations define rare diseases similarly.
How rare is pityriasis rubra pilaris?