FROM THE EDITOR
The Lion's Share of information presented in PRP 101 comes from Land of Chat posts and comments. The purpose of "In the Queue" is to provide a staging area for the collection and processing of PRP patient and caregiver sights and observations. The post(s) listed below are "In the Queue" for content development under the category of APPLYING FOR DISABILITY.
REVIEW A POST IN THE  QUEUE
Any current member of the PRP Facebook Support Group may review ANY "Post in the Queue" by simply clicking the link.
NOMINATE A POST

Any current member of the PRP Facebook Support Group may use "Leave a Reply" to NOMINATE any post. Simply copy and paste the post's web address (URL) into the "Leave a Reply" field.
---

Dane W — Norman/Glenwoood, Arkansas ; March 23, 2019 (32 comments)
"I am in the process of filling for social security disability. I have several other health issues but was officially diagnosed with prp last week and am wondering if I should tell them of the new official diagnosis or wait and see what they say as they said they will probably make their decision next week. Any thoughts or experiences with that.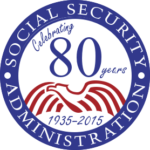 Editor's Note: The process of applying for disability in the U.S. seems to be a hit and miss proposition. Some get disability on the first try. Others submit repeatedly until they are successful. Other try and are rejected. And I suspect there are those that don't even try. As a community we need to find out what works and what doesn't. We learn by sharing — so share your story of success  and/or failure. 
---