Powered by

Translate

From the Editor
The PRP Survival Guide is designed to be a repository of experiences and insights shared by PRP patients and their caregivers. Collectively, the PRP community possesses a wealth of practical knowledge about pityriasis rubra pilaris. Only we can harvest that knowledge.
Share what you have learned about the value of HANDICAP PARKING as a patient or caregiver. Use "Leave a Reply" to share.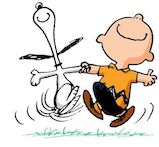 My onset date was early August, 2012. By late October my mobility was already impaired. I was a passenger rather than a driver. Hospitalized in early November, I didn't leave the house for almost two months. By mid-January I was able to drive myself to the local Walmart. It was then I got a handicap placard. Six months later my mobility was nearly 100 percent and handicap parking seemed inappropriate. I considered it a Healing Milestone.
On March 19, 2019, Tierney R (Virginia Beach) started a conversation where she lamented the fact that she had been unable to acquire a handicap placard . She wrote: "I was unable to get approved for disability and therefore a handicap parking placard, so my husband (Charlie) drops me off at the door and picks me up there also. While I would like a little more exercise, but not as far away as he has to park.
---
Karen A, Sarasota, Florida 
When my feet were at thier worst my MD wrote up for a temporary disable parking hanger. I took it to the DMV and they issued it to me for a few years. Helped immensely.
---
Karen B, Richester, New York
You can go right online under DMV, and get your local ticket requirements. I have to go to my town hall every six months and have them sign off on it. A permanent placard goes through the DMV. I have a temporary handicap sticker temporary. I need my podiatrist to sign  off on it but I'm still fighting with my doctor for full-time disability.
---
Lisa F, Gering, Nebraska
A handicap placard  would be very helpful to those in that stage where walking is painful. Wish I would have gotten one!
---
Tami L C, St. Paul, Minnesota
I had gotten a temporary handicap placard also, when the soles of my feet fell off.
---
Debbie R, Calgary, Alberta, Canada
I have the disability parking card for my vehicle and have had it since my PRP journey began. My doctor filled out the form from the motor vehicle branch to get a card for five years due to my swollen, cracking feet and the difficulty it caused me when walking.
---
Alan B, Lakeland, Florida
When the skin behind my knees became thin and cracked open and my feet were a mess. My wife got a placard for me with a simple note from the doctor. Made small trips to the store and pharmacy much less painful
---
Stephen S, Plano, Texas
I have a temp handicap placard. My dermatologist is really great when i feel i need one for short term. I am also on SSDI. i have no idea how i was apprved so fast on first try. Only took 4 1/2 months. Right now work is out of the question. I didn't know it could be so easy to get a disabled parking hanger.
---
PRP TAKEAWAY:
If your mobility is impaired and walking is painful, apply for a handicap placard TODAY.
---