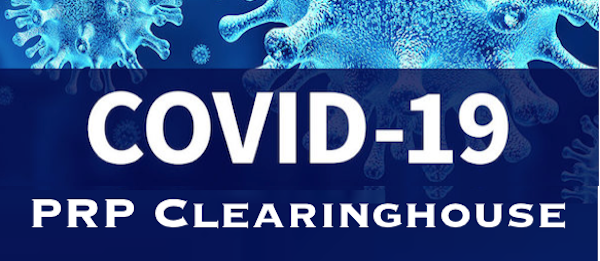 EDITOR'S NOTE:
As a global community with over 2,200 PRP patients, my concern is that information about COVID-19 — as it specifically relates to pityriasis rubra pilaris — will find its way on the PRP Facebook Support Group webpage as a post, comment or reply only to be lost or buried.
To date, we have had only ONE report of any PRP patient — any where in the world — diagnosed with COVID 19. IMHO — the real issue is this: How many PRP patients taking immunosuppressants and/or biologicals had to discontinue or postpone their treatment? THAT could be a BIG number as a percentage of the global PRP patient population.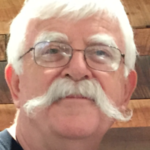 We want to harvest and make available accurate, patient-friendly information about COVID-19, as it relates to the daily challenges of body, mind and spirit faced by PRP patients.
I hope that this section of the PRP Survival Guide will serve as a clearinghouse for information about COVID-19 based on the needs of the global PRP community.
Please note that the "Leave a Reply" feature at the end of this webpage page will enable you to ask PRP-specific questions about COVID-19. If you have a PRP-related question about COVID-19, give me a crack at it.
---
Covid-19 Clearinghouse for PRP
Overview
There is a great deal of information about COVID-19 online. A person can spend days reading information that quickly becomes redundant. I know. I did. Hopefully the information satisfies a PRP patient's or PRP caregiver's "want to know".
❋   What to do NOW  A MUST READ!
Latest Updates from CDC.gov
From time to time the Centers for Disease Control and Protection will update information. The following links are for those with above average curiosity.
Heard out & about in the Land of Chat
PRP-specific information about COVID-19 shared in the PRP Facebook Support Group will find its way to this section.
✔︎  St.Jude Researchers make discovery — Lisa S, Sebewaning, Michigan
✔︎   Ichthyosis and COVID-19 — Jan T, Ringwood, New Jersey
✔︎    PRP, COVID-19 and toilet paper — Lisa S, Sebewaning, Michigan
✔︎  COVID-19  — Why we should all wear masks  Lise Duedahl, Denmark
---

---
Ginny M., Lexington, South Carolina
(October 21, 2020) So, Joey our 15 year old who takes Stelara, tested positive for Covid-19. He had a sniffle and a low grade fever but lost his taste and smell. My bestie works the Covid floor so she said get him tested since he could not taste. Anyway, I am sharing because he is totally recovered. Nathan and I tested negative ( both on Stelara) my husband tested positive.
The virus is real and we know people who have died but I hope this helps with those who have been as scared as I was about getting sick.
Bill R., Scranton, Pennsylvania
I may have missed any references to this in prior posts, but how is everyone handling all the hand washing and hand sanitizer use during this awful pandemic. I believe that it may have reignited the PRP on my hands. Cotton gloves and Clobetasol® have been my go-to remedy, but I don't like the possibility of contaminating them in a public area. Nitrile gloves make my hands hot and greasy. Any words of wisdom?
PRP FACEBOOKERS MY ACCESS THIS POST
---
Carol T, Swaffham, Norfolk, England, UK
PRP certainly is a journey of discovery and what works for one won't necessarily work for another. My onset was in April 2019 and remission started a year later – when my meds were stopped. I feel so sorry for sufferers who have had to battle with PRP for years. I was covered 100% within three months but acitretin worked wonders. My remission is lasting forever. I can now dress properly, go for walks with my dog, drive my car and go shopping. I just need to be careful and keep out of direct sunlight. My dear friend bought me a sun umbrella…….pink on the outside with a thick blackout lining…….so that we could walk together without me getting fried.
The support of friends is so important …… vital in helping with recovery. I had lost a year of my life in lockdown due to PRP but was now ready to venture out (try to stop me!!) and then came COVID-19 and ANOTHER lockdown. Now THAT was depressing.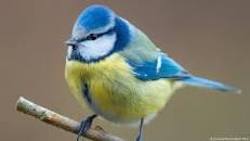 I have developed a coping strategy of my own………I have a bird feeder in my garden (which is visible from my lounge) which now attracts blue tits, blackbirds, sparrows and the resident robins that live in the hedge. Doves and pidgeons use the tree as their perching place and have their own feeding stations. Two baby pigeons have hatched in their nest in the branches and due to mum and dad's attentiveness will soon be ready to fly. A squirrel visits daily for his crushed peanuts and now has his own feeder. The hedgehog visits every evening to feed in his own little house. Taking care of my wildlife family is so fulfilling and exciting and completely takes my mind off me. Watching them is timeless
---