---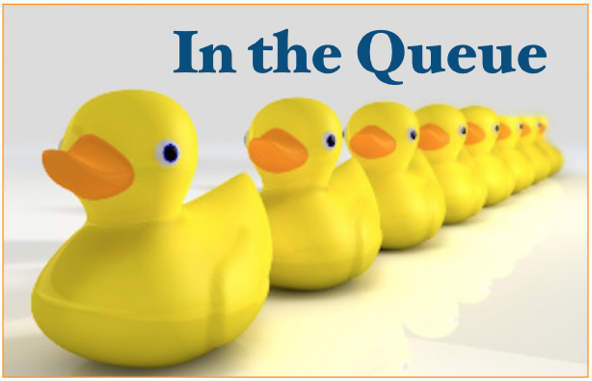 ---
Editor's Note… Every week there are GREAT posts and equally GREAT comments shared by members of the PRP Facebook Support Group on a broad spectrum of topics. It has been a constant source of personal frustration over the past four years that these GREAT PRP-related insights and observations get pushed aside by other posts. More often than not, the "good stuff" is replaced by more "good stuff". Too often a percentage of the 1,528 PRP Facebookers simply "miss" these GREAT posts, and Absolutely the 517 PRP patients who are not members, miss the same GREAT posts. How do we capture and RETAIN the best? How the get to "good stuff" into the PRP Survival Guide where it can be shared with the entire PRP community — PRP Facebookers and PRP Emailers?
Simply stated, it's time for me to line up the ducks.
In the Queue is an effort to identify posts from the Land of Chat (PRP Facebook Support Group) that are worthy of special attention and retention. The following list includes the topic, author  (truncated name and location to maintain a modicum of privacy), and the date of the post. Also note that the topic is also the link to the original, unedited post for members of the PRP Facebook Support Group.
In the Queue — Living focuses on topics found in Chapter 3 — Living with PRP. There will be a separate In the Queue for medications, e.g., acitretin, methotrexate, and biologicals.
---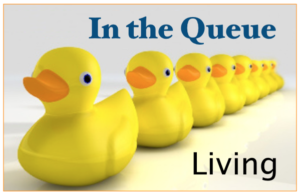 Ranae G — Brandon, Mississippi; March 25, 2019
Looking for advice! We are waiting to see a pediatric dermatologist on April 30. My Emma was just diagnosed with PRP. The worst places are her hands/feet. Usually doesn't bother her much, just looks painful. (X3 months). Yesterday they have started cracking? Maybe. And she's complaining of them hurting. Any advice on what would help best with her discomfort/cracking of her hands? We are currently applying steroids AM & PM."
---
Ruth W —Kansas City, Missouri
"I am about out of vegetable bags I use on my feet. Am wondering if I should get newspaper bags. The vegetable bags get hung up in my toes big time. Suggestions??? Vegetable bags or newspaper bags???"
---
Dane W — Norman/Glenwoood, Arkansas ; March 23, 2019
"I am in the process of filling for social security disability. I have several other health issues but was officially diagnosed with prp last week and am wondering if I should tell them of the new official diagnosis or wait and see what they say as they said they will probably make their decision next week. Any thoughts or experiences with that.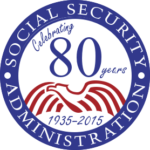 Editor's Note: The process of applying for disability in the U.S. seems to be a hit and miss proposition. Some get disability on the first try. Others submit repeatedly until they are successful. Other try and are rejected. And I suspect there are those that don't even try. As a community we need to find out what works and what doesn't. We learn by sharing — so share your story of success  and/or failure. 
---
Vicky L — Looe, Cornwall, England; March 20, 2019
"Has anyone had uvb treatment? I'm booked in for April 1. What should I expect?"
---
Stephen S — Plano, Texas; March 19, 2019
"Feeling cold and hot at the same time. Not knowing what i should be. Anyone else deal with that?"
---
Tierney R — Virginia Beach, Virginia; March 19, 2019
"What do members [PRP Facebook Support Group] take for the pain and itch?"
Editor's Note: This post has been reformatted as FEEDBACK in the PRP Survival Guide, Chapter 3, Pain & Pain Management and Itch and Itch Relief.
---
Monica L — West Virginia; March 19, 2019
"What does anyone use for cream for face besides Aquaphor?"
---
Ranae G — Brandon, Mississippi; March 19, 2019
"Anyone have a toddler or child with PRP?
Murray R — Surrey, British Columbia; December 1, 2017
"Damn ! PRP just keeps on throwing things at me. We've had a crisis – the trusty vacuum cleaner konked out yesterday. I went hunting for the warranty because it's not that old. Warranty had an exclusion – problems caused by accumulation of PRP flaky skin not covered! Guess I'll have to suck it up (pun intended) and buy a new one."
---
Sonia R — Ontario, Canada; March 20, 2017
"So sometimes we just need to laugh at our misery 
🙂 The other day I was vacuuming my slippers of all things and thinking to myself "I bet not too many people have to do this on a daily basis" and I just burst out laughing….please share something that you have found funny and frustrating at the same time."
---
Tammy O — Clear Lake, Iowa; March 17, 2019
"PRP on vacation… This Iowa girl made it to Florida. You all are probably the only ones who truly understand what this pic represents: bright red skin, long sleeves, nitrile gloves, and white socks with sandals."
---
Samantass S — Lithuania; March 10, 2019
"Our girl was biopsied and got confirmation that we have prp. "
---
Janine R — Medinah, IL; December 8, 2017
"It's officially been one year since PRP (unwelcomingly) entered our world, and I find myself reflecting on what a year it has been! I am thankful for this group everyday for all of the support and knowledge you've provided. Jacob has made great strides over this year thanks to his amazing dermatologist, and his Momma has become stronger and been able to cope thanks to all of you. While I know PRP may come back to visit over his lifetime, I'm going to appreciate this "calm" period. Thank you to all of you from our entire family! Here's Jacob's virtual hug to his PRP family."
Jessica N — Rochester, New York; July 8, 2018
"PARENTS OF BABIES WITH PRP: I need help. Just someone to talk to. I knew it was going to be hard. I have had prp for 32 years. But to see my one year old with it!? I don't know how to manage. I'm struggling. His hands and feet are cracking. Sloughing hands on a one year old, heartbreaking. I know my posts are becoming more and more current but I just need to talk to someone who understands. My poor husband and parents don't know what else to say to me. I'm considering some sort of grief counselor for coping mechanism. I don't know what else to do. I literally cry every day."
Delanie E — Kalispell, Montana; August 21, 2018
Video Presentation
Editor's Note: Every PRP patient/caregiver should view Delanie's inspirational video.
---
Kerstin F — Frankfurt, Germany; November 3. 2018
"This is my 2.5 year old son Louis. The first pictures are from August 2018 with MTX. The second from October 2018 after discontinuing the medication. We decided to take a living without medication and change the diet and switch to homeopathy. As you can see with success! between the pictures are 2 months and my son is finally happier and has no more pain."
Annemi P — Cape Town, Western Cape, South Africa; 
December 29, 2018
"Hi there…i have a 7 year old son, Noah, diagnosed with PRP Type 4. It has affected his elbows, knees, hands and other patches on his body but his feet have suffered most. In September the skin on his feet hardened, cracked and it all came off as thick skin shed. Then it continued to crack and bleed until now but the skin never thickened like it did in September. What have others with painful feet found to be most soothing? What are other parents with kids doing where schooling is concerned? His teachers at school have not been very understanding or supportive so we also have to decide on the best way forward for Noah. I want to make it as comfy as possible for him!
"
---
Monica L — West Virginia; March 15, 2019
"Never experienced so much uncertainties with treatment and flare ups."
---
Bill McCue — Plano, Texas; January 25, 2016
"IMAGINE A ROOM with filled 100 PRP patients/caregivers. There is only one topic on the agenda. FLARES. I want to write about flares but I need your input."


Editor's Note: This post generated 56 comments and evolved into a PRP Survival Guide article titled PRP and Flares. It is an example of how a PRIVATE post shared within the PRP Facebook Support Group can be reformatted and shared with PRP patients/caregivers who are not PRP Facebookers. The previous post by Monica L will hopefully inspire a new volley of responses and future expand out understanding of PRP and flares.
---
Jo E — Herefordshire, England; March 12, 2019
"Hi everyone, can you please advise me. My mum has PRP, newly diagnosed and is struggling with her scalp. She is using a urea shampoo recommended by her dermatologist on her hair but not sure what to do with her scalp. It feels lumpy and itchy and when I look it is like patches of dry skin but doesn't seem to flake into her hair yet."
---
Barbara F — Largo, Florida; February 28, 2019
"I am having a flare. Does this mean I am starting all over again with PRP and the progress I have made since May 2018 has been lost?"
---
Tierney R — Virginia Beach, Virginia; March 9, 2019
"GOOD GOD I CAN'T STOP SCRATCHING!"
---
Barbara F — Largo, Florida; March 3, 2019
"What do you do for swollen feet and legs? My feet and legs are very swollen and I am finding it difficult to walk. Any hints to reduce swelling which is caused by fluid buildup?"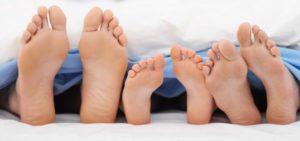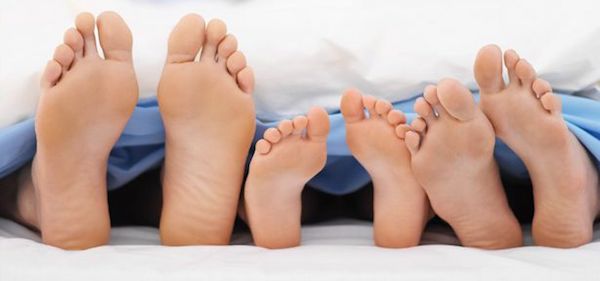 Editor's Note: Here is another example of a PRIVATE post in the Land of Chat that evolved into an article in the PRP Survival Guide that can be accessed by non-members. Tips to Reduce Swelling of Feet and Legs offers valuable insight that would otherwise be unavailable to a non-member.
---
Sandy B — Imperial Beach, California; March 5, 2019
"Any experience (positive or negative) with light therapy?"
---
Tammy Orr — Clear Lake, Iowa; February 25, 2019
"What do you use on your face? So tired of the Vaseline-type moisturizers. Thanks in Advance."
---
Karen G — Palo Alto, California; February 27, 2019
"How do you prevent/treat the tiny cuts on the bottom of your toes, and in between your toes? Those little buggers are SO painful! Every night I soak my feet, pat them dry, and lather them with tons of Aquaphor and then wrap them in plastic. But the backs of my toes, where they meet my foot, still crack. Thank you for any suggestions on prevention and/or treatment."
---
Stephanie D — Colorado; February 27, 2019
"Hmm, so this rash has spread rapidly over my 18 month old. Just curious, are we in the worst of it? Does it get worse before it gets better? I really want to try not to give him oral meds, but the topical creams and vaseline, ointments, lotions, etc don't seem to be helping at all right now! Its like the prescription topical creams work for a week or so and I think he will get better, then we take 2 steps backward. There is very little area on his body without a rash. Or should we just try oral meds? I'm just nervous to do oral meds. Has anyone's kids had major side effects from them?"
---
Debbie Ray — Calgary, Alberta, Canada; February 26, 2019
"I have been having a lot of issues with my hearing since starting my PRP journey in December, 2015. I cannot hear very much with my left ear and my right ear's hearing is also deteriorating. I have had my ears flushed out a lot and my family Dr. doctor referred me to a specialist that deals with just ears. I have been told that the nerves in my ears aren't working, hence my hearing loss. It cannot be fixed and I will probably need hearing aids. I found this online – "Sensory hearing loss often occurs as a consequence of damaged or deficient cochlear hair cells". Has any one else had this problem and been told about this and is it a result of PRP? It is called sensorineural hearing loss and it damages the nerve fibres in the inner ear (hearing loss caused by the damage to the nerve that carries the signals to the brain). I have a follow up appt. with the ear specialist in a few mths. He said he will also be cleaning out my ears again when he sees me. The specialist is going to read up on PRP as well."
---
Rose F — Show Low, Arizona; February 22, 2019
"Although I have very few scabs left on my scalp, I find that if I scratch my scalp or rub it, my scalp burns. Anyone else going through this? Also, I have been losing lots of hair. Thank goodness I had lots to begin with."
---
Love R — Austin, Texas; February 22, 2019
"My baby will be turning 3 in May, she started with a small rash around her eyes and mouth In november after having a virus. We had a skin biopsy done after 3 hospital visits , her rash has now spread. Doctor has gave us some Tazorac to mix with aquaphor but her skin has begun to thin out. Next visit we will be talking about oral medication. He mentioned a medication that interferes with bone growth, I was wondering if any other parent has any medication that has worked on their children or any negative side effects. It's hard to find any information on this skin disease when it comes to small children."
---
Ruthie W — Kansas City, Missouri; February 22, 2019
"I use Eucerin® and Aquaphor® before bedtime and wear old pjs. How does everyone stop the grease getting on your sheets?"
---
Stephanie D — Colorado; February 20, 2019
"Hi All, my son was diagnosed with PRP less than a month ago. He just turned 18 months old. His rash started around January 3rd on his face and forehead, then a couple days later the palms of his hands and sole of his feet became bright red, hot, and painful. They started peeling a few days later." Follow link to full post.
---
Lea B — McArthur, Ohio; February 19, 2019
"What over the counter meds have you found help with pain??"
---
Bobbi B — Riveside, California; February 3, 2019
"I'd like to know if there  are any PRP patients with 100% coverage, active, with no islands of sparing."
---
Posted by: Roberta K — Sicklerville, New Jersey; February 18, 2019
"For almost 1 1/2 years I have felt something deep in my ear that drove me crazy. Went several times to same ENT and he removed some skin when I was in the throws of prp. I kept telling him there was more but he said there wasn't. Got a second opinion. Today the new ent removed a large piece of dried skin, etc from my eustachian tube. Posting it. Sorry if it grosses you out. Important les SD on to all prpers- if they don't believe you, find someone who does. You are not making it up!! Feeling better!"
---
Rose F — Show Low, Arizona; February 18, 2019
"For those of you buying clear plastic bags for your feet, what size bag do you buy and where do you get them? The WM bags I have been using just bunch up too much inside my slippers. Someone needs to invent clear plastic slippers that can fit into your shoes."
---
Ginny M — Lexington, SC; February 16, 2019
"New people! The photos are of my , now 14 year old sons, they presented with prp by age 4 weeks. We went through just about every treatment until we found Stelara helped the most. Please keep faith and hope."
---
Ellen M — Ithaca, New York, February 11, 2019
"What are you using topically? Right now my son only tolerates Vaseline."
---
Pam A — Ithaca, New York; February 14, 2019
"Can I ask how long into this journey you have to stop working and the reason why Is it the treatment or feet or face or tiredness ? I am getting through one day at a time reapplying emollients during day. Sleeping tablets help at night I don't know if I am going to get worse. Does everyone get the same problems ? I love my job and have people who rely on me My treatment started today with acitretin December was ok January worse and not sure what comes next,"
---
Maryjune V — Lakeland, Florida; February 1, 2019
"I'm new to this group. I've had PRP for almost 9 years already. It's not as bad as it started out to be still painful.  Now my face is very dry and looks horrible at least to me. I can hide it on rest of body but scrub my face so hard I'm surprised it dont bleed. Any one know what i can use? Ive tried all prescribed creams, steroids n nothing works. I'm not under a doctor's care for it anymore due to no insurance. I've spent hundreds of dollars on lotions, potions, organic items. Nothing works. Anyone know what i can do. I'm at my wits end with this."
---
Anita F — Netherlands, February 10, 2019
"Dear all, I have question about not sweating/dyshydrosis. Does any of you ever recover from not sweating condition and reaching a functional sweating state (perhaps can endure temperature of >30°C in long time)? The reason of this question is because I am in the complicated personal situation in which my family pushed me to go back to my tropical home country together with my PRP juvenile atypical kid, hoping for miracle that he will "adapt" eventually. We are currenlty living in the Netherland, which is cold. And even here he is struggling in more than 25°C. But they argue that "summer period is not long enough for adaptation". I just want to answer them with the data if this "adaptation" do really exist and how big the chance it happens."
---
Kathleen P — Phoenix Date: ;
"Was weight loss a part of your journey?"
---
Posted by: Isabell May — Melbourne, Victoria, Australia; January 26, 2019
"Does anyone take anti-histamines to relieve the itch?"
---
Rose F — Show Low, Arizona; March 22, 2019
"What is really getting to me right now is the extreme hair loss. I had lots to begin with, so in that regard, I 
am lucky. But if I keep losing hair, I will have to consider wearing a wig. That possibility is depressing me. The doctor said, don't worry, it will grow back. I didn't like that answer and I get mad at myself for seeming vain. I am just now to the point that I am able to get back into doing what I love and resuming my community activities. Now I have to think about buying a wig! 
Most days, I have managed to deal with my condition. Today, I hate PRP and how it has messed up what are supposed to be my 'Golden Years'".
---
Tierney R — Virginia Beach, Virginia; June 19, 2017
"I am losing my fingernails. Has anyone else lost their's and willing to talk about it?"
---
If you are a member of the PRP Facebook Support Group and wish to nominate a SPECIFIC post for " IN THE QUEUE", email SCOPE, DATE and AUTHOR to editor@prpSurvivalGuide.org
(1)  Scope: Copy and paste the post (2)  Date: Month, Day and Year (3)  Author: Name as it appears
I will take it from there.
---