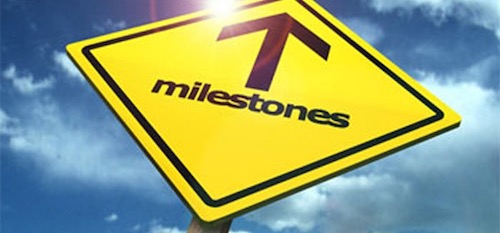 From the Editor…
A milestone is defined as "an event or achievement that marks an important stage in a process." PRP patients and caregivers know about milestones.
We already celebrate important milestones in our journey from onset through remission.
✽  Ability to sweat
✽  Return of fingernails to pre-onset glory
✽  Return of hair
✽  A good night's sleep
✽  Fingerprint works on a smart phone
✽  Finding a treatment option that is affordable
✽  Returning to the workplace
Membership in the PRP Facebook Support Group membership ebbs and flows with new member "flows" outpacing remission-inspired "ebbs". In recent years, the "Land of Chat" has enjoyed a steady increase of 100 new members every three to four months.
In the table below, column A lists the Number of Members in the PRP Facebook Support Group; column B identifies the month/year when the membership milestone was achieved; and column C indicates the number of months it took to add 100 new members.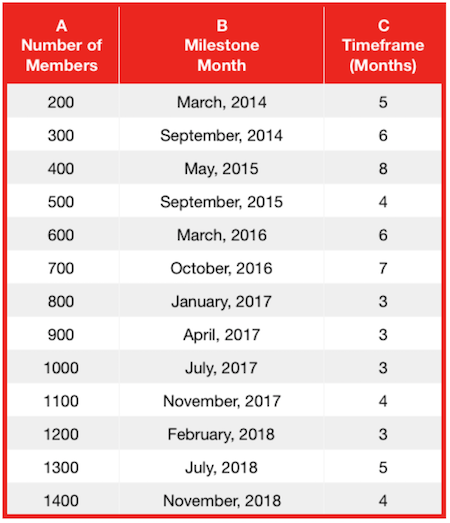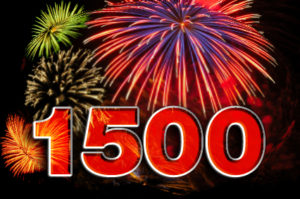 The PRP Facebook Support Group celebrated the 1400-member milestone on November 20, 2018 during PRP Awareness Month. While we initially predicted reaching the long-awaited 1,500-member milestone by April, 2019, we reached it on February 25, 2019 — just in time for Rare Disease Day (February 28, 2019).
---
How to Join the PRP Facebook Support Group
For those who are seasoned Facebookers, the PRP Facebook Support Group is relatively easy to find.
✽   Go to Facebook
✽   Click: "Search for people, places and things"
✽   Type: "Pityriasis Rubra Pilaris (PRP)" including the PRP within the parentheses
✽   Click: "Ask to join"
Eleven Reasons to Join
In March 2014, the members of the PRP Facebook Support Group were asked the question: Why should a PRP patient join the PRP Facebook community share? The 11 reasons listed below were the result of the 19 patients and caregivers who responded. They are just as valid for the PRP Community on RareConnect.
1. To better understand pityriasis rubra pilaris through the collective, first-hand experiences of those who have been afflicted.
We are in this together.
2. To provide — and to receive — encouragement and emotional support.  This is especially important in the absence of an existing support system.
We are in this together.
3. To minimize loneliness and feelings of isolation. To know that we are not alone. We are a community of kindred spirits.
We are in this together.
4. To effectively manage expectations and maximize hope.  We want more than our fair share of good news and are willing to work for it.
We are in this together.
5. To lighten the burden placed on loving family members by sharing that burden with the PRP community.
We are in this together.
6. To recognize that everyone has their own version of PRP and what works for one may not work for another.  We can find effective ways to cope with pain, anxiety, stress, depression and frustration.
We are in this together.
7. To promote a better understanding of our disease within the PRP community by sharing our personal experiences with treatments, dermatologists and other health care professionals.
We are in this together.
8. To promote participation in bona fide research projects designed to improve the diagnosis, treatment and understanding of PRP by the medical community. We must find ways to enlighten dermatologists and other healthcare professionals.
We are in this together.
9. To maintain a core value of acceptance, understanding and empathy.
We are in this together.
10. To vent to each other when our pain is too great,  our frustrations unbearable and our fear overwhelming.
We are in this together.
11. To meet a fellow PRP face to face, in the flesh. Isn't it about time we hugged?
We are in this together.
CLICK HERE to join the PRP Facebook Support Group.