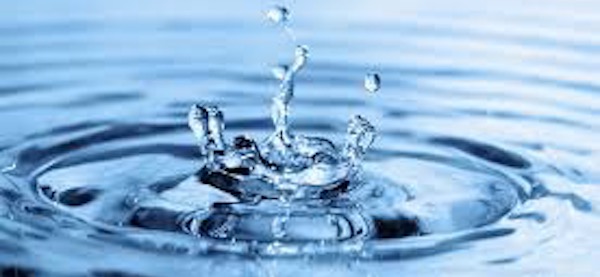 Editor's Note… On November 22, 2017, Sharyn B (Gold Coast, Queensland, Australia) posted the following message to the PRP Facebook Community. Members can CLICK HERE see the original, unedited version of Sharyn's post and feedback.
"I've been told to moisturise at least three times a day. I don't shower everyday (which is excruciating as i love I love my morning wake up shower). The problem I have now is the moisturiser is caking itself on me and I can't get it if off with the Cetaphil cleanser I'm using. Any tricks or tips?" Here is the feedback she received.

Steven C — Glenrothes, Scotland, UK
Peanut oil
Vivienne P — Australia
I found being constantly covered in moisturizer was a positive. Showers dried out my skin and I dreaded them. I used products called  Dermol 500 and Zerobase Emollient Cream which are also antibacterial.
Sharyn B — Gold Coast, Queensland, Australia
The moisturiser makes me feel better. It's the covering left over that I can't get off to begin again freshly,
Gail C — Virginia Beach, VA
I found just the opposite. Shower for at least 15 minutes, BUT DONT DRY OFF! Apply moisturizer while still wet. It helps immensely
Tonya G — McDonough, GA
Same for me. I showered everyday, warm not hot, short 10 minutes, then Aquaphor all over. Sometimes I'd shower morning and evening during the worst of it. Helped greatly.
Gail C — Virginia Beach, VA
Even though Aquaphor is the nastiest stuff, it sure was a lifesaver for me!
Teri R — Ft. Wayne, IN
Are you wet when you put your clothes on then?
Gail C — Virginia Beach, VA
No. By then I am just damp. Oh, another tip. Go to thrift stores and buy clothes that are too big for you. Wash them before you put them on. The goop we put on our skin will ruin any good clothes you have. But you won't mind throwing away clothes you pay very little for.
Jean N — Boston, MA
I use CeraVe Moisturizer. I don't dry off. I apply the moisturizer while I am still wet.
Ginny M — Lexington,  SC
Shower! You need to get the old dead skin off. We shower twice a day when we flare. Do not let it cake up. (Editor's Note: When Ginny says "We" she refers to herself and her three children, all diagnosed with juvenile onset PRP.)
Jan T — Ringwood, NJ
Mineral oil/baby oil helps remove stickier ointments like Aquaphor. When I cut back on baths and showers (which helped my itching immensely), I also switched to less greasy lotions. I could wash them off with a washcloth or sponge bath.
Pam M — Calgary, Alberta, Canada
I resorted to using a back reaching shower brush. Use it gently all over while in the shower.. Then pat dry and apply moisturizer liberally.
Derrick S — Oak Hills, CA
This thread is a PERFECT example of the PRP problem. No two of us are the same. We just guess at what works. If a shower doesn't hurt or bother you then do it. If you like to moisturize then do that. In short, if it makes you feel better, do it. I personally think this thing runs its course and you should do what ever you like to be as comfortable as you can during the ride.
Jan T — Ringwood, NJ
That's basically what my nurse told me.
Anita P
I sponge bath daily and shower once a week mostly to wash my hair. I use Dermasil lotion, mainly because it has lanolin in it. I had a lot of fissures when this all started and I used lanolin for them. I was hoping the lanolin would help keep them away. Dermasil doesn't have buildup and I used it twice a day in the beginning and now only once a day unless I feel dry or a lot of itching because of being dry. I have the lotion in my car too.
Lorna R — Eugene, OR
I took two showers a day, moisturized well after each one. I do not agree with this no bathing for days on end. Skin, body cream build up, it stinks and it is uncomfortable. Take those showers, do what makes you feel good. This is all about comfort levels. I shampoo'd twice a day too.
Ellen H — Rome, GA
I can't imagine if I had not bathed everyday what it would have been like, When I would shower everyday I could just rub skin off my body. This is some high maintence stuff
Tierney R — Virginia Beach, VA
I just took a shower on Monday, my first and only one in a month. I did NOT stink. My husband gets very close to me and tells me I do not stink, nor do I smell bad. Showering dries my skin out and is one of the reasons I take pain medicine. I believe showering robs the body of its natural oils. Putting lotion on does me no good, it's more like a glue that holds the flakes down. We're not all alike.
Anita P
I agree with every word you said, Tierney. And it's It's exhausting just a sponge bath with no soap. Just to wipe a little dust off and add a little moisture layer under the "glue".
Sharyn B — Gold Coast, Queensland, Australia
Thank you Lorna. I do so enjoy my shower it actually takes my mind of all my woes for a short time
Tasha G — Corvallis, OR
I also bathed twice a day during my acute phase and found it so soothing, both physically and mentally. I have never been a long shower person, but just couldn't resist when life was super hard due to PRP. I also found Epsom salt baths really helped with the itch. I say do what works best for you and be open to exploring various options. The thing about PRP is that it constantly changes, so what works today may not work tomorrow.
Michele L
My grandmother is having a bad flare up. I have been helping her shower and lathering her up with a psoriasis tar coal shampoo all over her body. Then we moisturize before her skin is fully dry. It stops the burning and severe itching. This condition is slowing killing her. It is so hard to see.
Teri R — Ft. Wayne, IN
How do you put lotion on places you can't reach on your back?
Gail C — Virginia Beach, VA
Get a small paint roller with removable rollers. And a two-foot handle. Put a healthy glob on your back and roll it all over
Derrick S — Oak Hills, CA
That's a brilliant idea Gail. Likely less irritating to the skin than rubbing it on.