What is the Basic Problem to be Solved?
When a patient is diagnosed with pityriasis rubra pilaris (PRP), the dermatologist — with very rare exceptions — does not refer their patient to the PRP Alliance, PRP Survival Guide, PRP Facebook Support Group, or the PRP Community on RareConnect. Typically, the patient is referred to the internet where search engines (Google, Yahoo) retrieve information that can be redundant, insufficient, outdated, and written for an audience of healthcare professionals— not patients and their caregivers.
With an estimated 574 rare skin diseases inflicting pain and suffering, it is absolutely unreasonable to expect healthcare professionals to keep track of disease-specific patient support organizations and other patient-centric resources for rare diseases like PRP.
What is the Solution?
What Do GARD and NORD Accomplish?
Reliable information about rare or genetic diseases is often hard to find. GARD and NORD offer patients with a rare skin disease — and their caregivers — a reliable roadmap to the resources they need.
✽  GARD Rare Disease Database  (SEE GARD PRP Report, Revised 11/2017)
✽  GARD Patient, Families and Friends
✽  GARD Information Specialists — Whether by phone, fax or email, the public has access to current, reliable, and easy-to-understand information in English or Spanish. Toll-free Telephone: 888 205-2311; Email: GARDinfo@NIH.gov/
Step One — Jump Start the Campaign

The Rare Skin Disease Referral Initiative is a year-long campaign that began with the mailing of an "Advocacy Packet" to the following:
TEACHING HOSPITALS
✽  Leadership (Chairs) of the dermatology departments at 88 teaching hospitals in the U.S.
The first salvo of "advocacy packets" was funded by members of the the PRP Facebook Support Group and included the following components. Click the link to see what recipients received.
✽  Cover Letter
✽  Factsheet
✽  GARD brochure
✽  NORD PRP Report — reprinted with permission fs
Step Two — AAD Annual Meeting

The next step in the promotion of the Rare Skin Disease Referral Initiative is to take full advantage of the American Academy of Dermatology annual meeting to be held in San Diego, CA. (February 16-19). The PRP Alliance will be attending the four-day event as a member of the Coalition of Skin Diseases with access to dermatologists, dermatology physician assistants and dermatology nurses.
ORGANIZATIONS
✽  American Academy of Dermatology
✽  Society of Dermatology Physician Assistants
✽  Dermatology Nurses' Association
MEDIA
✽  Dermatology Times
✽  The Dermatologist
✽  Dermatology News
EXHIBITORS
Three hundred–plus exhibitors who sell products and services to dermatologists for patient care represent an opportunity for the PRP Alliance to recruit sponsors for the 2018 Rare Skin Disease Referral Initiative Campaign.
Step Three — The Hard Work of Advocacy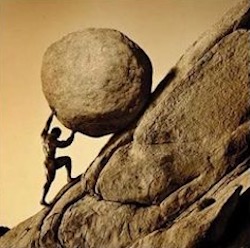 The third step (March-October, 2018) depends on who will join the effort.
✽  Will it be patients and caregivers who tell their dermatologists about GARD and NORD?
✽  Will AAD, DNA and SDPA tell their members?
✽  Will Dermatology Times, The Dermatologist and Dermatology News publish articles about the Rare Skin Disease Referral Initiative?
For the moment, we will focus on Step 2 and see what can make happen in San Diego.

02/09/2018: Rare Skin Disease Referral Initiative Update