From the Editor…
With the support of the National Institutes of Health and the Foundation for Ichthyosis & Related Skin Types (FIRST), Yale University School of Medicine is building the first Patient Registry for ichthyosis and related skin types. A patient registry is the cornerstone of research. Investigators researching PRP, for example, will have access to the patient data they need to experiment, discover, and achieve medical breakthroughs. Without patient registries, the process of scientific discovery in medical treatments can be slowed, halted, or even dismissed.
The PRP community has been given the opportunity to participate in the building of a PRP Patient Registry. The PRP Alliance supports this effort and encourages every PRP patient to participate.

Step One — Decide to Participate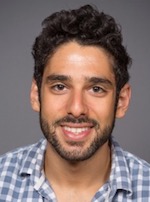 Ted Zaki is the go-to person for the PRP Patient Registry. A senior medical student at the Yale School of Medicine, Ted  is currently working as a research fellow in the laboratory of Dr. Keith Choate, director of research of the Yale Medicine Department of Dermatology.   Besides maintaining the National Registry for Ichthyosis and Related Skin Types (including PRP) run by the Foundation for Ichthyosis and Related Skin Types (FIRST), Ted is interested in studying quality of life in patients with various skin conditions, particularly PRP.
All you need to know about Patient Registries is available on the FIRST website. Check out Frequently Asked Questions.
If you are interested in sharing your experience living with PRP, please email Ted addressing the questions below for enrollment in the National Registry for Ichthyosis and Related Skin Types. Remember, PRP is one of the "related skin types". Once enrolled, you will be invited to participate in the the Department of Dermatology's ongoing quality of life project.
Step Two — Answer Yale's Five Questions
❋  How old were you when you first noticed PRP symptoms?
❋   Where on your body did the symptoms first appear?
❋   Does anyone else in your family have PRP?
❋   Have you ever had a biopsy done? If so, did it support the diagnosis of PRP? If you have access to the biopsy report, please send a copy.
❋   Have you ever had genetic testing done? If you have access to the report, please send a copy
Step Three — Send photos
Please send photos of your skin — whatever you are comfortable sharing. preferably of your PRP during a flare. Your photos will be reviewed by Dr. Choate and he will determine your eligibility for inclusion in the PRP Patient Registry. (See Sample)
Sample PRP Patient Registry Application
I wanted to make sure that Ted and Dr. Choate knew that I was a card-carrying PRP patient. I wanted to be included in the Yale University's PRP Patient Registry.
✽  Name: William McCue
✽  DOB: 05/20/46
✽  Current age: 71
✽  Gender: Male
✽  PRP Onset Date: August 8, 2012
✽  PRP Onset Age: 66
✽  PRP Onset Symptom(s): dime-size red spot on right temple
✽  Differential diagnosis: seborrheic dermatitis
✽  PRP diagnosis: November 28, 2012 by Michael Golden, MD, Plano, TX
✽  Treating dermatologist: Arturo Dominguez, MD, UT Southwestern, Dallas, TX
✽  Initial Treatment Plan:
▸  Acitretin (25mg to 50mg)
▸  Triamcinolone (body)
▸  Desonide (face/ears)
▸  Clobetasol and urea lotion (palms and soles)
▸  Hydroxyzine (itch relief)
✽  Outcome: In remission as of April 4, 2014
✽  Biopsy history: 4 biopsies
▸  First three were inconclusive
▸  Fourth biopsy supported PRP
✽  Familial history: None
✽  Genetic testing:  Yes — TJU (no results to share) 
Now It's Your Turn…
It's easy to procrastinate, but why not answer the five questions and send the answers, together with your photos, to Yale now? Send what you have to Ted at theodore.zaki@yale.edu. If you have any questions, he is the go-to guy at Yale for the PRP Patient Registry. Call him at (203) 737-4675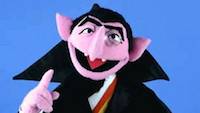 And as long as you are in the "sharing information" mode, please complete your PRP Worldwide Census form (if you haven't already done so). Please go to: http://survey.constantcontact.com/…/a07eer5a6spj94cb3…/start
For those who need to know why the PRP Worldwide Census is so important to the PRP community, please go to http://prpsurvivalguide.org/…/prp-worldwide-census-datapoi…/
OTR26 — Yale University Commits to PRP Patient Registry