From the Editor…
In an open letter to the PRP Community, Drs. Uitto, Keller and Ross announced the establishment of the nation's first PRP Center of Excellence, located at Sidney Kimmel Medical College at Thomas Jefferson University Philadelphia, PA. What does this mean to the PRP community? We have asked questions based on the comments from the PRP community and will update accordingly.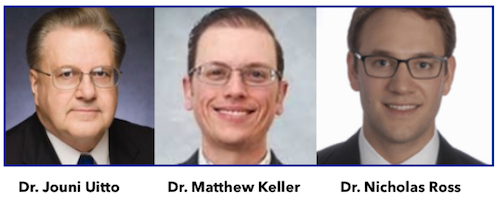 "It is with great pleasure that we write to you to announce the first PRP Center of Excellence at the Department of Dermatology & Cutaneous Biology of Thomas Jefferson University in Philadelphia, PA. This Clinic seamlessly integrates laboratory and clinical sciences to improve patient care and research to advance our understanding of this devastating disease."
✽  Will there be more that one PRP Center of Excellence at TJU?
✽  Is the Center of Excellence a clinic or more than a clinic?
✽  What is the difference between laboratory sciences and clinical sciences?
"At the PRP Center of Excellence, each patient will have a personalized consultation to review the prior diagnoses, biopsies and treatments with the world's leading clinical dermatologists, dermatopathologists and basic science researchers in the field of dermatology. Your appointment will include whole body photography to document one's progress during care, interdisciplinary review of diagnostic data (biopsy and other tests), and access to direct enrollment into clinical research."
✽ How much time is allotted for the "personalized consultation"?
"Together with one of our clinical dermatologists, treatment decisions at the PRP Center of Excellence will be based on evidence-based algorithms that draw from research and expert opinions of a variety of medical disciplines to provide you with the greatest chance of successfully and safely treating your PRP."
✽  How will the PRP Center of Excellence facilitate access to pharmaceuticals that have yet to be approved for PRP by the Federal Drug Administration?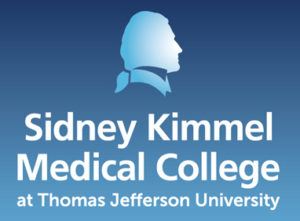 In addition, at Thomas Jefferson University, patients have access to the largest network of tertiary referral center services in the region. This is particularly important because PRP is often accompanied by other diagnoses that can affect quality of life, one's health and treatment decisions. It is this attention to the whole body that will allow you to heal. Specifically, patients can obtain appointments with therapists, psychologists and psychiatrists within the same building as the Dermatology Clinic to seek care for the depression and anxiety that can often accompany PRP. Patients will also be able to make appointments with Will's Eye Hospital at Thomas Jefferson University for specialized ophthalmology care as the incidence of damaging conditions of the eye, such as ectropion (outward turning of the eyelid) and keratoco unctivitis (severely dry, pain lly irritated eyes), is increased in PRP. In addition, patients can schedule appointments with other nationally recognized fields such as Jefferson cardiology, endocrinology, gastroenterology, hematology, neurology, oncology, nutrition and integrative medicine to manage any accompanying health concerns.
✽  As a matter of official treatment protocol, will the PRP Center of Excellence refer PRP patients to the following PRP support resources:
▸  National Organization of Rare Disorders: PRP Report
▸  Genetic and Rare Diseases Information Center: PRP Report
▸  PRP Alliance, Inc.
▸  PRP Survival Guide
▸  PRP Facebook Support Group
▸  PRP Community on RareConnect
The PRP Center of Excellence marks another achievement of the PRP Community in advancing access, quality and value of care. We look forward to continuing to serve the Community and hope to see you soon! To schedule your consultation with Drs. Keller and Ross, please call (215) 955-9295.
✽  Is there an expectation that PRP patients beyond Southeaster Pennsylvania, e.g., New York, New Jersey, Maryland and Delaware will access the resources of the PRP Center of Excellence?
✽  Is there an opportunity for a Second Opinion regarding diagnosis and treatment?
✽  Will other healthcare professionals be able to "consult" with the PRP Center of Excellence?
Sincerely,
Jouni Uitto, MD, PhD, Professor and Chair
Matthew Keller, MD, Associate Professor
Nicholas Ross, MD, Resident-Physician

The announcement was made to the PRP Facebook Community on November 13 and generated an immediate response including 52 LIKES and 38 COMMENTS including the following (as of 11/14/5:17 PM CST):
Teri R — Ft. Wayne, IN
Awesome
Eric S — San Luis Obispo, CA
That is terrific news! Though I am in remission I am glad to know that there is a place specializing in this condition for future sufferers.
Marion M — Ireland
Wonderful news and it will help so many. Well done to all who made it happen.
Margarita B
…find a medicine that puts an end to the PRP!
Anne E — UK
Fantastic News!
OTR26 — TJU Announces PRP Center of Excellence