From the Editor…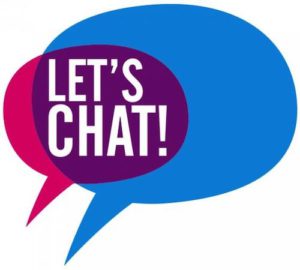 The PRP Alliance has arranged for a 14-day Free Trial of ReadyTalk, a video conferencing platform similar to GoToMeeting but more user friendly. The plan is to schedule a series of online gatherings during the Free Trial period to discuss issues related to pityriasis rubra pilaris. Each ReadyTalk Meet & Greet will be able to accommodate 25 PRP patients and caregivers.
About the Technology
During the past year I have participated in conferences, webinars and board meeting using a variety of video conferencing platforms including GoToMeeting, WebEx and ReadyTalk. The most user-friendly product, ReadyTalk, is the platform used by the National Organization of Rare Disorders. That is why we are evaluating the platform for use in 2018.
Time Zone Challenge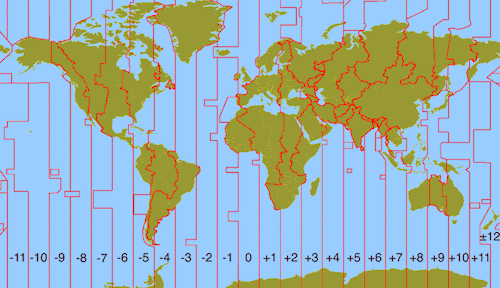 The biggest challenge we face with scheduling an international gathering is the map — the Time Zone Map. While there is no "good time" for everyone, there is a "good time" for enough.
Duration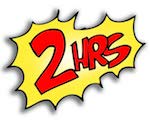 Each ReadyTalk Meet & Greets will be scheduled for a maximum of two hours. Attendees may join the gathering anytime during the two-hour window. There is NO requirement that a participant must stay for the entire two hours.
Registration
ReadyTalk Meet & Greet registration will be on a first-come, first-served basis with a maximum of 25 per gathering. The 1,627 PRP patients and caregivers listed in the PRP Community Database will be invited to register.
✽  PRP Facebook Community: 1,111
✽  PRP RareConnect Community: 233
✽  PRP Community Database email list: 1,031
Confirmation
All ReadyTalk Meet & Greet registrants will receive a confirming email with dial-in instructions. Unlike GoToMeeting and WebEx, there is no software to load. You can dial in on a smartphone for audio only or connect via the internet for audio and video.
Video Capability
All ReadyTalk Meet & Greet participants who connect via their computer will have video capability. While only six video feeds will appear at one time, everyone in the queue can have "video time" if they wish.
Agenda
There is no agenda. It's like a face-to-face Meet & Greet at the Cracker Barrel restaurant in Columbia, SC on a Sunday morning. A gaggle of people arrive at the restaurant at a mutually agreed upon  time and place. There was no agenda.  Stories were told. Smiles are shared. Photos were taken. Friendships were reinforced.
Schedule
There is only one Ready Talk "Meet & Greet" on the schedule.
Title: PRP Kids Korner
Hosts: Joey & Nathan Murray (Ginny Maxwell's twins)
Date & Time: TBA
If you want to host an online PRP Meet & Greet during the ReadyTalk Free Trial period, please send an email to bill.mccue@prpAlliance.org.
The ReadyTalk Meet & Greet Planner will be posted on the PRP Survival Guide.
OTR26 — Planning for PRP Town Hall Begins