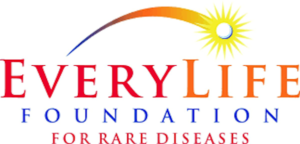 From the Editor…
The OPEN ACT (Orphan Product Extensions Now, Accelerating Cures and Treatment) is on the radar of the PRP community. The official designations are H.R. 1223 in the U.S. House of Representatives and S. 1509 in the U.S. Senate.
The proposed legislation would provide an incentive for biopharmaceutical companies to repurpose medicines that treat common disease for rare diseases. We think it has the potential to double the number of FDA-approved treatments for rare disease (and much more quickly than traditional drug development since the process of adding a new indication is much less intensive than the review of a new potential therapy). I currently take medicine off-label for my rare disease, which means my doctor and I had no clinical data to look at when considering whether it was a good treatment option and my insurance company refuses to cover its use off-label. OPEN ACT could help on both points.

The EveryLife Foundation for Rare Diseases has prepared the following overview of OPEN ACT (HR 1223
Please Support the OPEN ACT (HR 1223 and S. 1509 )
Orphan Product Extensions Now, Accelerating Cures and Treatments
Congress should incentivize the repurposing of potentially life-saving approved drugs for rare diseases and pediatric cancers. Similar incentives have been critical in the development of new medicines for underserved patient populations and could lead to hundreds of safe, effective and affordable rare disease treatments within the next five years. The OPEN ACT is sponsored in the House (H.R. 1223) by Representatives Bilirakis (R-FL) and Butterfield (D-NC) and sponsored in the Senate (S. 1509) by Senators Orrin Hatch (R-UT) and Robert Menendez (D-NJ).
Issue
Despite advances made by the Orphan Drug Act, 95 percent of the 7,000 rare diseases still have no treatment approved by the Food and Drug Administration (FDA). Most rare disease patients are prescribed treatments off-label, at times with little clinical evidence and variable effectiveness. As a result, obtaining reimbursement for off-label treatments or procedures can be challenging for patients. Biopharmaceutical companies seldom consider repurposing approved therapies to treat rare diseases because there is little incentive for them to do so.
Solution
The OPEN ACT would establish a six-month marketing exclusivity extension, providing an incentive to a sponsor to repurpose an already approved therapy for a rare disease. The sponsor company would need to demonstrate that the repurposed therapy is safe and effective in treating the rare disease and obtain a rare disease indication from FDA on the drug label. The OPEN ACT is modeled on the highly successful Best Pharmaceuticals for Children Act (2002) that has led to more than 500 labeling changes for pediatric populations.
Background
Scientific literature shows that a single-targeted drug is likely to have multiple therapeutic uses and that biopharmaceutical companies can repurpose drugs for the treatment of different diseases. Repurposing drugs is faster, cheaper, and presents fewer risks than traditional drug development. For complex rare diseases with small patient populations, the current economic model of drug development often lacks financial viability. Utilizing targeted economic incentives has a proven track record of encouraging industry stakeholders to invest in the development of drugs for diseases with unmet need.
Outcomes
The OPEN ACT would leverage the investment already made by biopharmaceutical companies into the development of approved therapies by providing an economic incentive to explore ways to bring more treatments for rare diseases to the marketplace through the process of repurposing drugs, resulting in:
✽   Potentially hundreds of well-tested therapies approved and on the label for rare disease patients in the next five years.
✽  Major market drug prices, resulting in a reduction in the average cost of rare disease drugs.
✽  Fewer rare disease patients using untested and potentially ineffective drugs off–label.
✽  A surge in biotech investment, new jobs, and grants to research universities to conduct repurposing trials.

Among the 229 supporters…
The supporters highlighted in boldface type are members of the Coalition of Skin Diseases.
✽  American Behcet's Disease Association
✽  Autoinflammatory Alliance
✽  Cutaneous Lymphoma Foundation
✽  Debra of America
✽  EveryLife Foundation for Rare Diseases
✽  Foundation for Ichthyosis & Related SkinTypes, Inc.
✽  International Pemphigus and Pemphigoid Foundation (IPPF)
✽  National Organization of Rare Disorders (NORD)
✽  PRP Alliance, Inc. (PRPA)
✽  Sturge-Weber Foundation
Click HERE for the full list of Open Act supporters
✽  As of March 3, 2017.  H.R. 1223 has been referred to the Subcommittee on Health
✽  As of June 29, 2017. Senate Bill 1509 has been read twice and referred to the Committee on Health, Education, Labor, and Pensions.
According to Stephanie Fischer, Senior Director, Patient Engagement and Communications, neither bill has been marked-up or the subject of a hearing. The health committees have been busy with healthcare reform and FDA user fee reauthorization.
OPEN ACT — H.R. 1223 and Senate Bill 1509