From the Editor — DRAFT
The following is a discussion about a topic that frustrates many PRP patients and caregivers. We must find a way to have dermatologists provide patients diagnosed with PRP a referral to PRP patient support resources.
When a dermatologist in the US renders a diagnosis of pityriasis rubra pilaris, a diagnosis based on clinical observations and a supporting biopsy, why are PRP patient resources not shared with PRP patients and caregivers? PRP resources are a well-kept secret.
PRP patient resources are routinely excluded in a PRP Treatment Plan
A treatment plan for a PRP patient may include retinoids, immunosuppressants, biologicals and prescription topicals ointments and creams. There may be some specific recommendation of referral if the PRP patient specifically complains about impaired mobility, dexterity, vision and hearing or pain, itching and lack of energy.
But what about dealing with the daily challenges of body, mind and spirit? Dermatologists routinely direct PRP patients and caregivers to the Internet with referrals to Dr. Google, Dr. Yahoo and /or Dr. Bing.

Let's start with a quick review of PRP patient resources routinely ignored by US dermatologists:
✽  PRP Alliance, Inc. — a 501(c)(3), nonprofit, patient advocacy organization with a simple mission:  to advocate for the timely and accurate diagnosis of pityriasis rubra pilaris (PRP); the implementation of more effective and accessible treatment options and an increase in PRP-specific research. The PRP Alliance website links to the following PRP resources:
✽  PRP Survival Guide — an ever-expanding online repository of nearly 400 articles reflecting the experiences and insights of PRP patients and caregivers.
✽  PRP Facebook Support Group — an "Closed Group" for PRP patients and caregivers with a Facebook account. Over 1,000 members have developed a community where the efficacy of treatment options are shared. As important, the PRP Facebook Community provides a forum for venting (bad times) and sharing healing milestones.
✽  PRP Community on RareConnect — an initiative of EURORDIS, the international equivalent of the National Organization of Rare Disorders. The PRP Community on RareConnect is a multi-language, non-Facebook option for adults with PRP and the parents of children diagnosed with juvenile onset.

Why are dermatologists either unable or reticent to refer PRP patients to PRP patient resources?
IGNORANCE
But who can really blame them. It has been said that only 1 in 20 dermatologists will actually treat PRP during their career. Even those who have established tenure at a teaching hospital may treat a half dozen. While a patient diagnosed with psoriasis (2.5 million patients in the US) will likely be told to reach out to psoriasis.org (National Psoriasis Foundation), it is unlikely that a PRP patient will be referred to prpAlliance.org (PRP Alliance).
MALPRACTICE
How much research would a dermatologist have to perform to have the confidence to refer a PRP patient to the PRP Alliance, PRP Survival Guide.PRP Facebook Support Group or PRP Community on RareConnect. Let's face it, Dr. Google is a safe.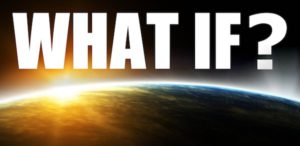 What if the protocol for any rare skin disease was to refer patients to the Genetic and Rare Diseases Information Center.  Rather than wander hither and yon  in search of answers using Google, Yahoo and Bing search engines, go directly to a trusted resource: National Institutes of Health.
For example, search the GARD database for pityriasis rubra pilaris delivers an easy-to-read overview that includes:
✽  Summary
✽  Symptoms
✽  Cause
✽  Treatment
✽  Research
✽  Organizations
✽  Living with
✽  Learn More
While all this information — and a great deal more — is available in the PRP Survival Guide, the GARD rare diseases database should be the first stop on every PRP patient's journey from onset through remission.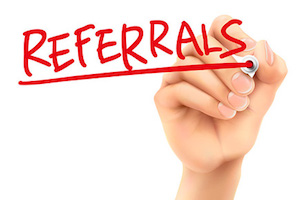 That brings us to a Referral Campaign with one objective: to cause dermatologists to refer every PRP patient to the Genetic and Rare Diseases database as part of the treatment plan.
Here is what we know:
There are 500-plus teaching hospitals in the US with a dermatology department. The PRP Survival Guide already has the list. Unfortunately, no similar list has been identified for teaching hospitals beyond the borders of the US.
Information about each teaching hospital's dermatology department is available on their website, e.g., faculty names, titles and leadership responsibility,In some cases. email addresses are available.
We also have over 1,500 PRP patients in the PRP Community Database. Most of these have — or had — a dermatologist. Whether PRP savvy or not, these dermatologists may or may not be affiliated with teaching hospitals in the U.S. and abroad.

The first step is data collection. I like to call it "harvesting".
What information can be gathered via the internet?
✽  Overview: Facility name, location, contact information, web address
✽  Dermatology department: Proper name, contact information, web address
✽  Dermatology department leadership: names. titles, contact information
✽  Website search for pityriasis rubra pilaris information
What information must be gathered via direct contact?
✽  PRP experience during the past five years
✽  Treatment protocol for PRP if such exists
✽  PRP research
Who asks the questions?
✽  PRP patients/caregivers who are actually being treated by the dermatology department at the teaching hospital
✽  PRP patients/caregivers who live in the same state as the teaching hospitals
✽  PRP patients/caregivers who act as representatives of the PRP Alliance representative
How do we ask the questions and gather responses?
✽  Initial contact by telephone to confirm identity of data source.
✽  Followup by email and/or fax
What do we do with the answers?
✽  Enter into the PRP Community Database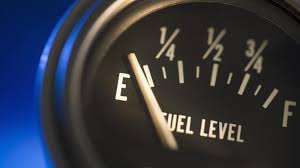 I kinda ran out of gas here. Need feedback from PRP patients and caregivers. ANY comments will be appreciated. Use "Leave a Reply" below.
Please don't post comments on Facebook.
Why are PRP patient resources a secret?