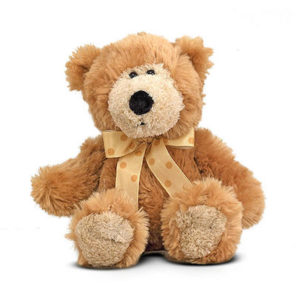 From the editor…

41 years ago my daughter was born in a hospital near Laguna Beach, overlooking the Pacific Ocean. It seemed a fitting place for her to start a new life. She came home a few days later where family and friends assembled to celebrate her birth. Then the phone rang. The voice simply stated that we needed to bring our newborn to the Orange County Medical Center … immediately.
We arrived at the emergency room within the hour and were greeted by a TEAM of healthcare professionals. A high-ranking doctor, a geneticist, psychologist, social worker and a registered nurse introduced themselves. Over the next few hours we learned that Marisa had tested positive for phenylketonuria. They called it an "inborn error". Initially is seemed more like a "inborn terror".
PKU is a rare metabolic disorder affecting 1 in 50,000. With an estimated 6,400 PRP patients in the U.S. it easily qualifies as a rare disease… like PRP. Over the next dozen years I became an expert on PKU. I joined a PKU support group and attended conferences.  A good thing I did since my son Matt — now 34 — was born with PKU too.
I don't have a child with PRP, but I understand the mental terror of a journey into the unknown — a journey that can overwhelm a parent at the end of a day when sleep seems impossible and hope remote. That is why the PRP Survival Guide will soon have a chapter devoted to PRP Parents & Kids.
Our goal is to provide a resource for the NEXT PRP parent who comes knocking on our gates.  We need to be ready. It will take a  month or two to get it right.
The following EDITED conversation was initiated on June 11, 2017 by Jane G, a mother with a recently diagnosed child. The exchange with other PRP parents illustrates the important role PRP parents play within the PRP Facebook Support Group. As we say: Those who care — share, so that others may learn.
PRP parents are generally not healthcare professionals. However, they willingly share what has worked for their and what has failed.
Source: https://www.facebook.com/groups/15865278115/permalink/10155309037303116/
Feel free to add your comments using "Leave a Reply" at the end of this webpage.
<><><><><><><><><><>
Jane G — Vancouver, British Columbia, Canada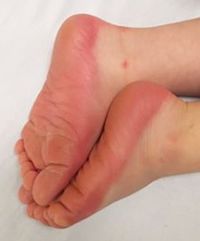 Hello everyone! I'm brand new to this group. Dermatologists suspect that my two-year-old son has juvenile onset PRP, but they don't know for sure. They say that the only way to find out for sure is to wait to see how he responds to the steroid creams. Is that true?  Has anyone else's kids been diagnosed this young?
What a scary week for us. Not knowing what's happening to our baby — and the doctors not knowing either. We were brought to isolation because they didn't know if it was infectious or contagious, and then still not have a diagnosis.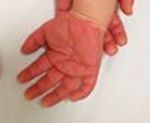 Poor thing soooo itchy, and his hands and feet are so cracked they are bleeding in the creases. The skin around his eyes, in his ears, nose and mouth, and bum are shedding as well. As well as random red bumps all over his legs and back.
I guess I'm just looking for a little assurance that he's going to be OK. How long does it last? Will it come back? What causes it?
We live in Vancouver, British Columbia. All the doctors we've seen were on an emergency basis . Just a few days ago so I don't know much. I still don't know for sure that PRP is what he has, but from my research online, and based on the dermatologist's suspicion, it's sounding more like the correct diagnosis.
Michelle K — Roseburg, OR
My son was recently diagnosed with PRP by biopsy. He just turned 3 May 1st…. he has had skin issues since he was 6 weeks old and only gotten worse despite all of the steroid creams and misdiagnosis of eczema. The new dermatologist we took him to put him on a strict regimine. We are using Amlactin lotion 3 times a day then at night time we do a water bath 6 days a week with no soap. 1 day a week with soap. Followed by triamcinolone cream 1% on all of his spots then lather him in Vaseline head to toe before bed. It's been 3 weeks and he has no spots left…… I started to notice a difference the 1st week. I can't wait for our 1 month follow up with the dermatologist next week…. hang in there momma!!!! Be persistant!!
Jane G
So interesting, my son has had weird skin rashes since he was a baby too and was just told eczema.. And everytime he has a cold his skin rashes worse, gets bumps and hives.
Michelle K
I urge you to keep on the doctors.  Pityriasis rubra pilaris is a very rare skin disease.. A lot of them have no idea how to treat it. Do as much research as you can. I would ask for a biopsy, if I were you, At least with a biopsy you can start getting somewhere.