---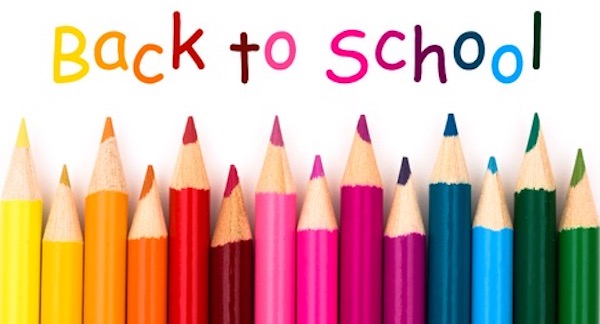 ---
From the Editor
The PRP Survival Guide is a repository of experiences and insights shared by PRP patients and their caregivers. Collectively, the PRP community possesses a wealth of practical knowledge about pityriasis rubra pilaris. We need to harvest that knowledge for those in need of enlightenment.
Share what you have learned about PRP as a parent. Share what you have been told by your dermatologist? Share articles  you feel might be worth reading or websites worth visiting.  Use "Leave a Reply" to share.
---
Christine G — Zürich, Switzerland
Since Molly's PRP started in 2013, I inform the teachers at the beginning of the school year with an information letter about PRP and Molly's knowledge about her disease. I also inform the other parents at the parents evening when everybody is sitting in the classroom und introduce themselves to each other (the kids are not there – only the parents).
So, everybody is informed and prepared to answers questions of the other pupils.
In case it is super, hot I repeat the information about Molly's inability to sweat and the danger of overheating. The teachers are always thankful for the extra reminder because they have a lot of topics to think about. As a former teacher myself, I totally understand.
THE RED TOMATO
Molly is nearly 9 now and has a very easy going "relationship" with her skin. Because she behaves so naturally, none of her classmates are irritated by her skin issues. Only once a boy called her "red tomato".
At the end of every week they have a class meeting where every child can say how she or he feels about the week. Molly stood up and told the others that she doesn't like to be called "red tomato" – and that was it. No repetition of the "red tomato – affair" since then.
Molly knows that she can go anytime to the teacher in case she is not feeling well, e.g., dizzy, cold or too warm. And the teacher knows that she has to take Molly's call for help seriously.
Our family mantra: "No false shame – PRP is PRP and nothing else"!
We are aware that the teenager times probably won't be that easy, but we are strong believers in Molly's inner mental strength and support her has much as possible to keep this strength on a high level!
In our opinion the biggest gift we can provide our daughter is to support her on her PRP journey.
---
Janine R — Medinah, OH
My son is currently in full-time daycare, and he has been since his diagnosis in January of 2017. His teachers/caregivers were kept in the loop throughout the many dermatology appointments that led to his diagnosis. Once he was officially diagnosed, I wrote an information letter with basics of PRP and what they can do to help (i.e. allow him to drink as much water as possible, apply the moisturizer that we supply, keep a lookout for signs of overheating). We also gave permission to inform any families that may inquire about his health. They've been nothing but supportive throughout the whole process.
We are lucky that his peers are not yet at the age where they say anything about his appearance. That'll be another bridge to cross in the future…one day at a time.
---