From the Editor
I was diagnosed with pityriasis rubra pilaris (PRP) on November 28, 2012 — nearly three months after a red spot appeared on my forehead. 
Someone from my dermatologist's office called me to confirm the diagnosis and to schedule an appointment for the following day. All she shared with me was the proper spelling of pityriasis rubra pilaris. 
That evening I performed a series of internet searches and devoured  two dozen healthcare-related websites. Unfortunately, the information I uncovered was limited in scope and redundant in content. Even more disconcerting, however, was the presumption that I was familiar with medical terms. Arrgh! 
Sometime during the early morning hours of November 29, as I became overwhelmed by my ignorance, I knew I needed to find a PRP Survival Guide. 
When I discovered that there wasn't one, I started writing it. Three years ago — May 20, 2015 — the PRP Survival Guide was officially introduced to the worldwide PRP community.
SEARCHING THE INTERNET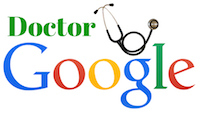 The PRP Survival Guide is offered as an alternative to unstructured and random forays using Dr. Google and Dr. Yahoo. These efforts will almost always lead to frustration and frequently to misinformation. If we do are job properly, you will either (1) find the answers you seek or (2) send the PRP Survival Guide out in search of those answers. Learn more about using Dr. Google.
SEARCHING THE PRP SURVIVAL GUIDE

Please use the SEARCH field to locate questions, chapters and topics.  Each post in the PRP Survival Guide has been assigned a unique alpha-numeric identification. Enter prp00 and this "How to Use…" post appears. The locator number follows every post.
TRANSLATE FEATURE
Every page in the PRP Survival Guide has a TRANSLATE button powered by Google Translate. The pull-down menu offers 100 language options. The translation applies to the post/page as well as any replies that follow.
ORGANIZATION
The PRP Survival Guide is divided into seven CHAPTERS. Each chapter has QUESTIONS. Each Question has an ANSWER. Each answer seeks additional FEEDBACK from the PRP community and healthcare professionals..          
Chapter 1 — PRP Basics: Understanding PRP 
These are the questions asked early in the PRP journey by newly diagnosed patients and caregivers,family and friends, co-workers and employers, teachers and school administrators, and so many more.  [enter Chapter 1 index]          
Chapter 2 — Diagnosing PRP
This chapter covers the onset of symptoms, misdiagnoses, biopsies as a diagnostic tool and what it takes to get an "official" PRP diagnosis. For most of us, this is looking back to see how our experiences compare with others in the PRP community.   [enter Chapter 2 index]          
Chapter 3 — Treating PRP
The focus here is on treatment options (prescription drugs and topicals) as well as managing our expectations. We all learn early in the journey that treatment is a roll of the dice — what works for one doesn't work for all. We also learn that not all dermatologists are PRP savvy. [enter Chapter 3 index]          
Chapter 4 — Daily Life with PRP
Every aspect of the PRP experience … coping with the 24/7 challenges to body, mind and spirit. Feedback by hundreds of fellow travelers who have shared their insights based on their unique journeys with posts and comments as members of the PRP Facebook and RareConnect communities. [enter  Chapter 4 index]          
Chapter 5 — PRP Parents & Kids 
It is estimated that 45% of all patients diagnosed with pityriasis rubra pilaris are children. The challenges facing parents are extraordinary. This sub-chapter focuses on those special needs  [enter Chapter 5 index]          
Chapter 6 — PRP and Remission
For most PRP patients and caregivers, the outcome we seek is remission. For others, the PRP journey is defined by long-term management of symptoms rather than remission. [enter Chapter 6 index]          
Chapter 7 — PRP Research
The PRP community has long lamented the lack of research. Since October 2012, however, researchers at Thomas Jefferson University have been conducting ongoing genetic and clinical research. For all intents and purposes, TJU is the only game in town and we encourage PRP patients to play. [enter Chapter 7 index]          
Chapter 8 — PRP Advocacy
As an ultra-rare skin disorder, PRP must find allies to open doors. How can the PRP community most effectively impact improvements in the diagnosis, treatment and research for PRP? [enter Chapter 8 index]
DISCLAIMER The PRP Survival Guide is designed for educational purposes only and not for the purpose of rendering medical advice. It is not the intention of the PRP Survival Guide to provide specific medical advice, but rather to provide users with information to better understand and manage the burden of pityriasis rubra pilaris on body, mind and spirit. No individual should indulge in self-diagnosis or embark upon any course of medical treatment that is described in the PRP Survival Guide without first consulting a health care professional.  [enter H00 to access Disclaimer]
Survival Guide