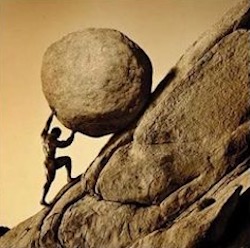 THIS ARTICLE IS BEING UPDATED
The PRP community has long lamented the lack of PRP-specific research. In October 2012, however, PRP was moved to the front burner in Philadelphia, PA. The Dermatology and Cutaneous Biology Department at Thomas Jefferson University began significant Card14 research with the participation of a few dozen PRP patients.
Two years later, the scope of PRP research at TJU expanded dramatically to involve the clinical analysis of over 100 PRP patients. The PRP Alliance helped recruit over half of those participants from the PRP Facebook Support Group.
While PRP research is still ongoing at TJU, the PRP community has been asked to support this PRP research effort.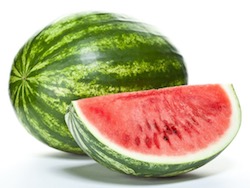 The Watermelon Paradigm
The definition of  a "rare disease" or a "rare disorder" varies around the world. In the U.S., for example, a "rare disease must effect less than 200,000 persons. In contrast, a rare disease in Europe is defined as one that impacts fewer than five in every 100,000.
The estimated prevalence rate for pityriasis rubra pilaris one in 400,000. What kind of a market do we represent to pharmaceutical companies worldwide? Not much. The following list compares the total population with "active" PRP patients.
❋  United States — 812 (325 million pop.)
❋  Germany 208 — (83 million pop.)
❋  France 165 (66 million pop.)
❋  United Kingdom 160 (64 million pop.)
❋  Canada 92 (37 million pop.)
❋  Australia & New Zealand 72 (30 million combined pop.)
The Watermelon Paradigm simply illustrates the challenges faced by the PRP community regarding clinical and genetic research. There are 2.5 million psoriasis sufferers in the U.S. compared to an estimated 812 "active" PRP patients. If psoriasis was represented graphically as a watermelon, then our PRP community is ONE seed. Not much market potential for a pharmaceutical company.
We Need an "official" PRP Patient Registry
According to the Patient-Centered Outcomes Research Institute, a patient registry is an "organized system that uses observational study methods to collect uniform data (clinical and other) to evaluate specified outcomes for a population defined by a particular disease, condition, or exposure, and that serves a predetermined scientific, clinical, or policy purpose(s)."
Let's make it crystal clear: the PRP Alliance database is NOT an "official" PRP Patient Registry.
Thomas Jefferson University wants to build an "official" PRP Patient Registry. Unfortunately, the software for such an undertaking will cost the university over $500,000. While that cost can be amortized over several patient registry projects, someone has to "pay the piper" first — before any work begins.
While TJU seeks funding, the PRP community can support that effort by building an "unofficial" PRP Patient Registry. Towards this end we ask the PRP community to rally in support of this effort.
❋  Complete a 2017 PRP Census Form
❋  Participate in ongoing PRP research at TJU
❋  Participate in future surveys regarding the efficacy of specific drugs, e.g., Stelara, Cosentyx, etc.
We SHOULD Do the Heavy Lifting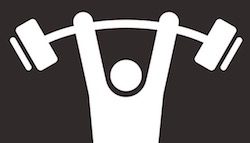 The more PRP-related data we collect from PRP patients and their caregivers, the more information we can share with the dermatology departments at over 500 major teaching hospitals and Veteran Administration Medical Centers in the U.S.
Can we whet the appetite of potential PRP researchers by providing access to PRP patients willing to participate in focused research? We intend to find the answer to the question.
We can't raise money for research, but our data is just another type of currency.