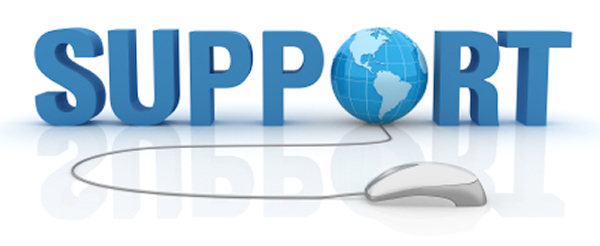 From the Editor…
The following article details the support that patients suffering from rare diseases — and their families — can access.  As you read, recognize the role played by the PRP Alliance, PRP Facebook Support Group, PRP Community on RareConnect and even the PRP Survival Guide. Clearly, you are not alone; we are on this journey together.

Individuals and families affected by rare medical conditions might look to nonprofit support and advocacy groups for different reasons. Some may want to find other people who understand how having the condition affects their lives. Others are searching for medical information, treatment options, the latest research, or financial aid resources. This guide will help you learn more about the different types of information and services offered by nonprofit support and advocacy groups. We also include information about how to connect with others when your specific condition does not have a support and advocacy group.
Nonprofit support and advocacy groups may be referred to as nonprofits, patient support groups, condition-specific organizations, advocacy groups, public charities, or registered charities. These terms tend to be used interchangeably rather than being specific to the focus of the group. It is best to look beyond the label to find out what the group offers. In the remainder of this guide, we will refer to these groups as nonprofit advocacy groups.
What are the different types of nonprofit advocacy groups?
Condition-Specific Groups: Many nonprofit advocacy groups focus on one rare or genetic condition or a group of closely related conditions. Condition-specific groups often vary in their mission or focus. For example, some groups may focus on providing support or driving research, while other groups will offer a range of services, such as helping you find a doctor, organizing conferences, or working to gain the support of local, state or federal legislators.
Umbrella Groups or Alliances: Nonprofit advocacy groups may join together to tackle larger issues, such as advocating for legislation to help or protect all individuals with rare and genetic conditions. Umbrella groups include NORD (National Organization for Rare Disorders), Genetic Alliance, Global Genes, and EURORDIS (European Rare Disease Organisation). Examples of their accomplishments include the passage of the Orphan Drug Act, the Genetic and Information Nondiscrimination Act (GINA) and the European Union Regulation on Orphan Medicinal Products. These groups may also provide information and resources for specific medical conditions, but their activities and resources tend to be focused more on helping the rare disease community at large.
General Support Groups: Some nonprofit advocacy groups focus on a symptom that may have many different causes, such as vision loss or developmental disabilities. Other groups may focus on a part of the body or a body system, such as the liver or the immune system. These groups tend to offer general information and resources that may help anyone dealing with challenges addressed by the group. For example, the Center for Parent Information and Resources offers services to any family who has a child with disabilities.
What do nonprofit advocacy groups do?
Nonprofit advocacy groups typically offer the following types of services. Individual groups may not provide all of these services, so it is important to check each group's website or contact them to learn more about what they offer.
Support: Most nonprofit advocacy groups help people connect with each other. Ways to connect online may include Facebook, blogs, listservs, Yahoo groups, and Twitter chats. Groups may provide opportunities to meet in person at yearly conferences, summer camps, or local meetings. Whether in person or online, support from others can empower you to take charge of your health.
Medical Information: Most nonprofit advocacy groups provide medical information in easy-to-understand terms to help you learn more about your medical condition, available treatment options, and current research. Information is often on the group's website, but may also be available by mail, phone, or e-mail.[1] If you do call and leave a voice-mail or send an e-mail, keep in mind that many groups have a very small staff, so it may take a few days to get a reply.
Resources: Nonprofit advocacy groups often have a list of helpful resources, such as related nonprofit advocacy groups, financial assistance resources, and sources for special medical equipment. They may also be able to give advice on dealing with school or health insurance issues.[1]
List of doctors or clinics: Many nonprofit advocacy groups have a list of medical care professionals and clinics to help you find specialists with experience in diagnosing or treating a rare medical condition. Groups may work closely with clinical centers, sometimes called Centers of Excellence, or be involved in the training of specialists.[2] Other nonprofit advocacy groups may have a list of doctors recommended by their members. Many groups also have a medical advisory board made up of experts in the field. If you can't find this information on the group's website, call or e-mail the group to see if they can provide you with a list of doctors or clinics.
Registry: A registry is a collection of information about individuals, usually focused around a specific diagnosis or medical condition. Many rare disease registries are maintained by nonprofit advocacy groups to help advance medical research for a particular medical condition.[1][3] If the group does not have its own disease registry, it may know of an appropriate registry for your medical condition.
Research and Clinical Trials: Clinical trials are medical research studies in which people participate as volunteers. These studies may be evaluating new treatments or medications, searching for the cause(s) of a medical condition, or researching how the symptoms of the condition change over a person's lifetime. Whether you are interested in enrolling in a clinical trial or aim to stay aware of potential new treatments and advances, you may want to find a nonprofit advocacy group that provides information about the latest medical research. Some groups raise money to offer grants to medical researchers or pharmaceutical companies who are developing new treatments. Often these groups will keep information on their website about the progress of supported research.
Advocacy: Advocacy for a rare medical condition may involve educating the public or medical community about the condition. A group may also take issues to local, state and federal governments in an effort to pass legislation that will improve the lives of those affected by rare and genetic conditions.
What should I look for in a support and advocacy group?
Evaluating a group is not always easy. When you are looking for a nonprofit advocacy group, you want to make certain that the group offers helpful and up-to-date information. The mission statement of the group can help you understand the focus of the group's activities. Also look at who is involved in running the group. The group's staff members may have the medical condition themselves or have an affected family member. Other staff members may have a degree in a related field, such as social work, public health, education, communication, or medicine.
Learn about the group's funding sources and how they spend donations. The activities of 501(c)3 groups are strictly regulated, which makes certain that the donations and grants are used properly. A similar status in many European countries is Registered Charity. Some groups have a membership fee, corporate sponsors, or use website advertisements. If you cannot afford the membership fee, contact the group to see if it can be waived.
If you need help evaluating a group, please contact a GARD Information Specialist for help.
What if I can't find a nonprofit advocacy group?
If there are no nonprofit advocacy groups listed on our GARD website for your rare medical condition, please call a GARD Information Specialist if you would like help finding one. In some cases, a condition does not have a specific nonprofit advocacy group. The following online resources can help you search for other people with your diagnosis.
Social media sites can be a great way to connect with others, especially if a medical condition is very rare. You can try searching the condition name on Facebook to find a group. Other social media tools such as Twitter may also be options for rare and genetic conditions. Medical information that is suggested by others on social media is usually not reviewed by medical professionals, so we suggest that you discuss any medical recommendations with your doctor or another trusted medical care professional.
RareConnect has online communities for patients and families with rare medical conditions so they can connect with others and share their experiences. The project is a joint collaboration between EURORDIS (European Rare Disease Organisation) and NORD (National Organization for Rare Disorders).
Source:  https://rarediseases.info.nih.gov/guides/pages/120/support-for-patients-and-families