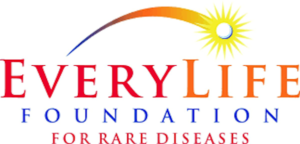 The EveryLife Foundation for Rare Diseases is a 501(c)(3) nonprofit dedicated to accelerating biotech innovation for rare disease treatments through science-driven public policy. Currently, there are fewer than 400 approved treatments for 7000 rare diseases affecting more than 30 million Americans.
The science exists for many of these diseases to be treated; however, treatments may never be developed because of roadblocks in the development process, such as a lack of investment and a challenging regulatory environment.
The Foundation works with patient organizations, Industry, Academic Scientists, the Food and Drug Administration (FDA), and National Institutes of Health (NIH) to improve the clinical development process through our Rare Disease Workshop Series, Rare Disease Legislative Advocates (RDLA) events, and legislation. The PRP Alliance supports the efforts of the EveryLife Foundation for Rare Diseases.
Advocacy opportunities
❋   Devour the EveryLife Foundation website.
❋   Learn about Rare Disease Legislative Advocates
❋   Learn about EveryLife Foundation Community Congress
❋   Participate in EveryLife Foundation events in your area
❋    Learn about OPEN ACT (H.R. 1223  and S. 1509)
❋    Support OPEN ACT (H.R. 1223 and S. 1509)
EveryLife Foundation For Rare Diseases