When a PRP patient looks up "pityriasis rubra pilaris in Google, DermNetNZ.org is typically #1 in the Top 10 of websites found.
New Zealand is a country with with a population of 4.6 million and only 62 dermatologists. There is an estimated "active" PRP patient population of only 12. DermNet New Zealand claims to be "The world's most popular online library all about skin." We agree.

Supported by the New Zealand Dermatological Society, DermNet New Zealand was launched over 20 years ago by Dr. Amanda Oakley and a small team of New Zealand dermatologists. Their mission is to make authoritative information about the skin accessible to anyone in the world with an internet connection.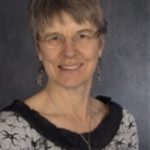 DermNet New Zealand was founded in 1995 by dermatologist Dr. Amanda Oakley who serves as editor. All pages are written and reviewed by dermatologists, other health professionals, medical writers and students. Many writers are based in New Zealand, but others have contributed from UK, USA, Canada, Australia, Mexico, Indonesia, Sri Lanka and elsewhere.
Watch Dr Amanda Oakley's presentation "The History of DermNet NZ" presented on June 16, 2016 at the International Society Of Teledermatology conference in London.
Advocacy Opportunities
❋   Review the information about pityriasis rubra pilaris last reviewed by Dr. Amanda Oakley in October 2015 when the PRP Alliance was added under "Related Information — Other Websites". What is missing?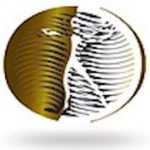 ❋   Advocate the inclusion of the PRP Survival Guide, PRP Facebook Support Group and the PRP Community on RareConnect as bona fide PRP resources available to PRP patients and caregivers worldwide.
❋  Reach out to the New Zealand Dermatological Society, a nonprofit, incorporated society of more than 60 dermatologists, medical and surgical specialists in diagnosis and treatment of diseases of the skin. We may be a rare skin disease, but we don't have to be quiet.
❋   Volunteer to be represent the PRP Alliance to DermNet New Zealand and NZDS .