Why is cyclosporine prescribed?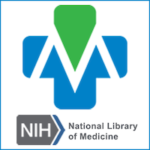 Cyclosporine and cyclosporine (modified) are used with other medications to prevent transplant rejection (attack of the transplanted organ by the immune system of the person who received the organ) in people who have received kidney, liver, and heart transplants. Cyclosporine (modified) is also used alone or with methotrexate (Rheumatrex) to treat the symptoms of rheumatoid arthritis (arthritis caused by swelling of the lining of the joints) in patients whose symptoms were not relieved by methotrexate alone. Cyclosporine (modified) is also used to treat psoriasis (a skin disease in which red, scaly patches form on some areas of the body) in certain patients who have not been helped by other treatments. Cyclosporine and cyclosporine (modified) are in a class of medications called immunosuppressants. They work by decreasing the activity of the immune system. Brand names include: Gengraf®, Neoral®, Sandimmune® Capsules and Sandimmune® Oral Solution.
Click HERE to learn more about cyclosporine at MedlinePlus (U.S. Library of Medicine)
Editor's Note
What works for one doesn't work for all.
FEEDBACK
Aziz T — Laurens, SC
Very bad experience for me. This was before I was properly diagnosed with PRP. I was given the max dose of 300 mg/d. It made me go to the bathroom every 1-2 hours, and drove up my blood test – liver functions. It also drove up my uric acid and I got gout; but they could not give me the normal gout medicine because cyclosporine interacts with it. I was referred to a nephrologist; and he asked me "so when are you getting off this?", then he later asked me the same question, and when he repeated it the third time I got the message. Fortunately, I was properly diagnosed and taken off this drug.
[June 7, 2017 at https://www.facebook.com/groups/15865278115/permalink/10155290924128116/]